We saw a problem that we thought we could fix. This is what we know:
Everyone has to make payments – unfortunately, we are always needing to pay bills!
We are all time poor. Always trying to find a way to do things faster and more efficiently. We are getting busier each day!
No matter where we go, we seem to always carry a smartphone with us. In fact 85% of smartphone owners don't leave home without it. It's almost an extension of the human today!
Then we thought WHAT IF you could:
Securely store your cards on your mobile device;
All your payment needs were contained in one app; and
You never had to re-enter payment details to make a payment!
Sniip® – The easy way to pay.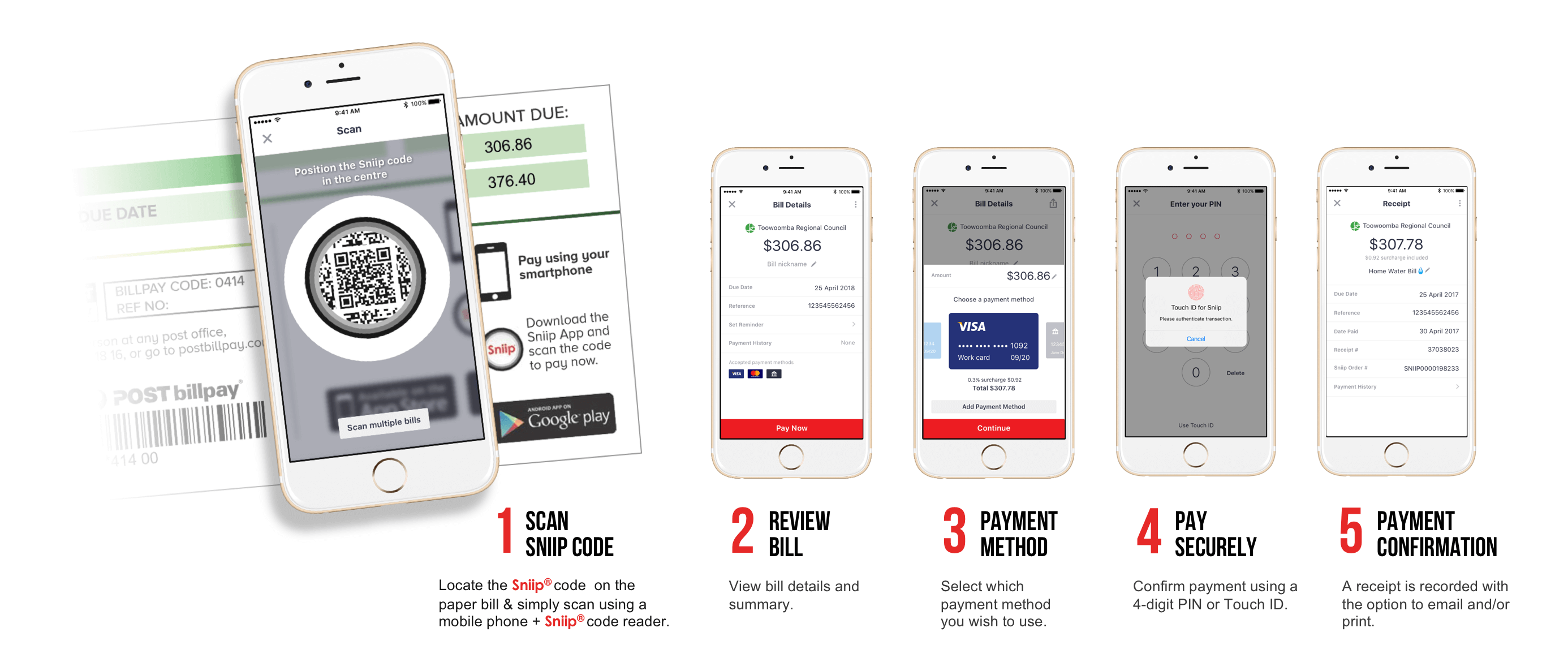 Sniip® is a disruptive force in the payment space. It is the first of its kind in Australia as it is a mobile payment application built not around a bank or payment brand, but rather, around the consumer.