Do you like using Sniip? Do you think your friends might like using Sniip too? We'd love you to tell them about it!
Refer a Friend to Sniip and we'll give you $10 off your next bill!*
The more bill paying friends you refer, the more money you make. Plus, your friend gets $10 off their bill too! Now that's worth spreading the good news about!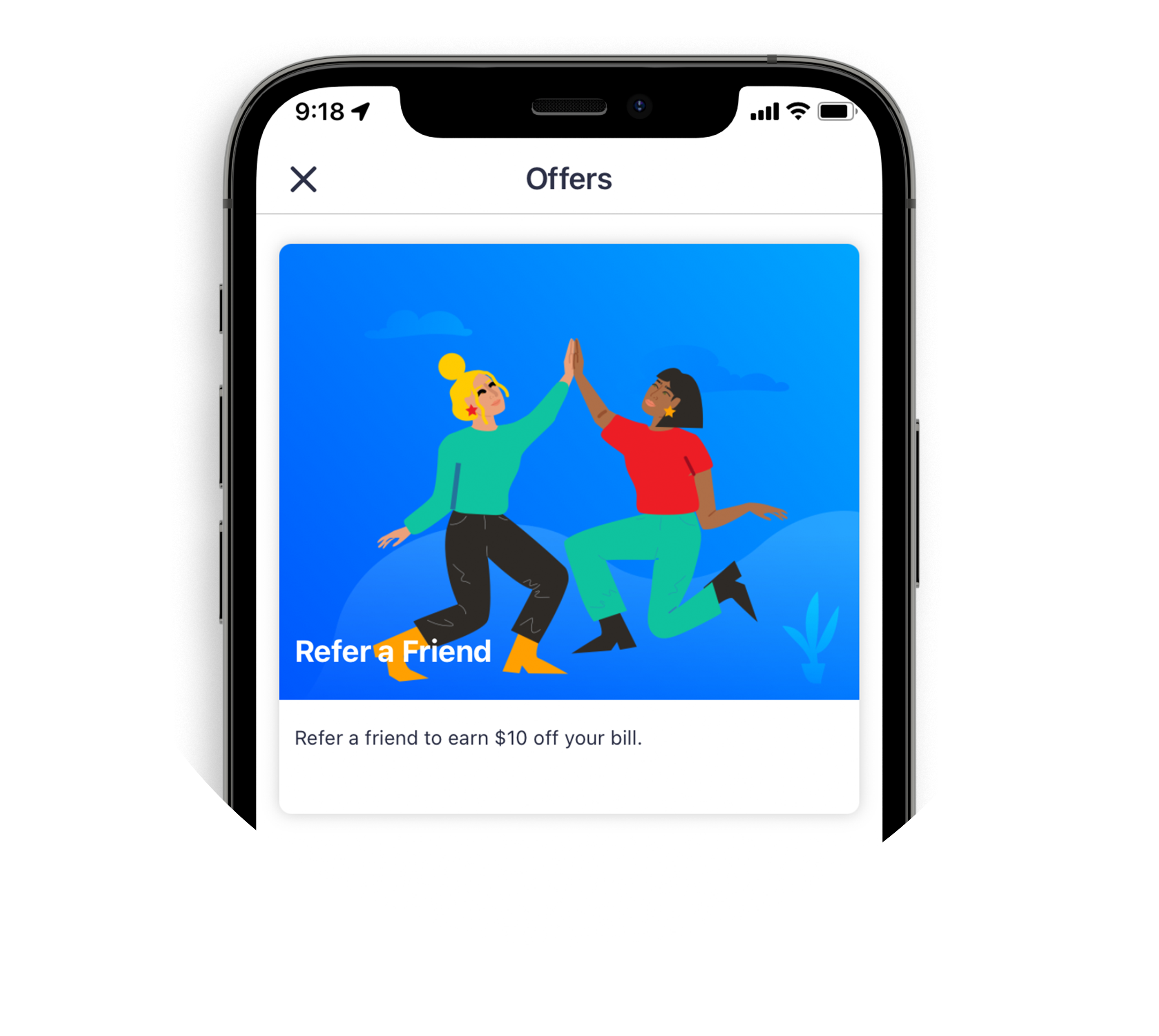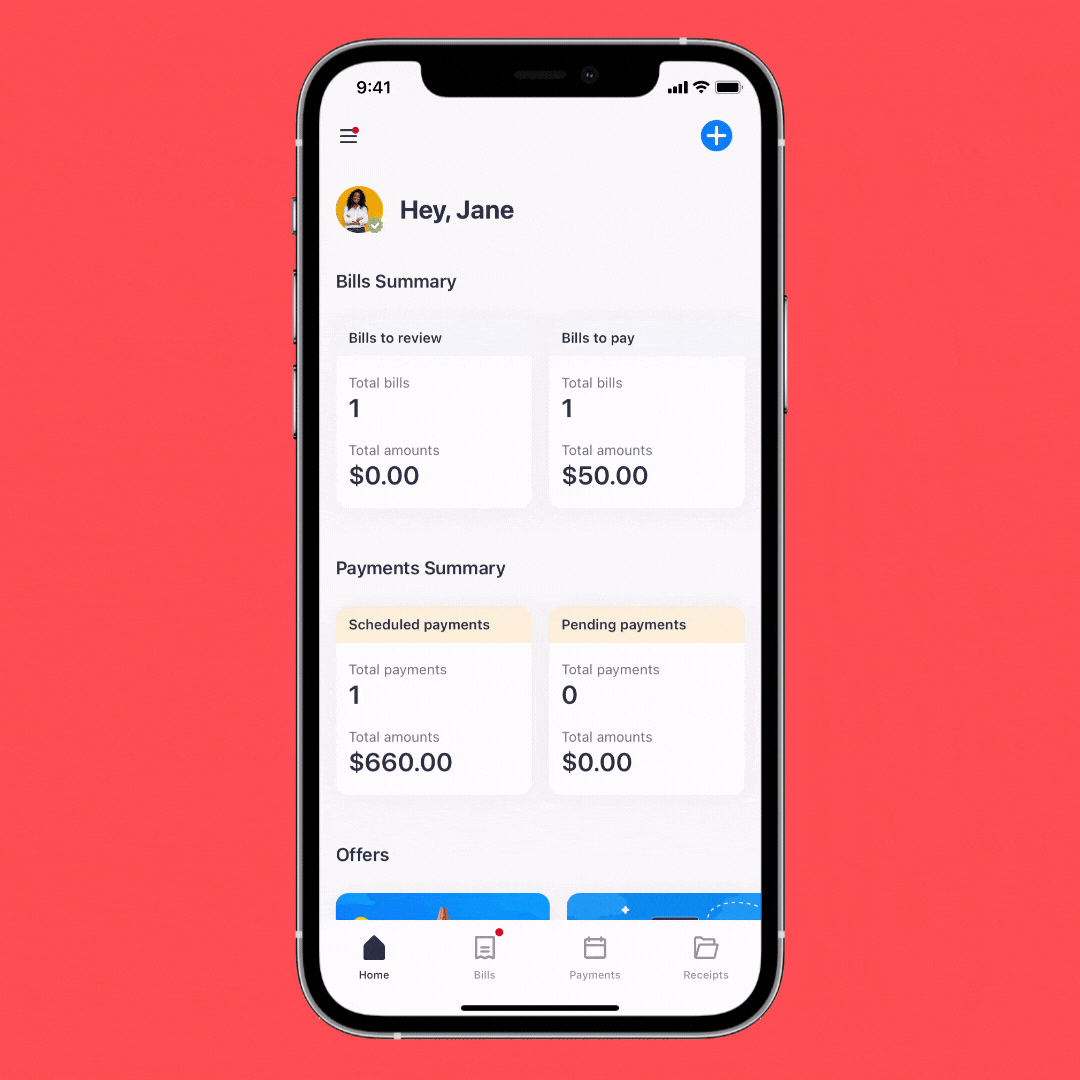 Open the Sniip app and scroll down to the 'Offers' button*
Tap on 'Offers' 
Tap on 'Refer a Friend' 
Share your code with all your friends!
Once your friend has verified themselves and made their first payment, your rewards balance will automatically be updated. 
* If you cannot locate the 'Offers' button, you can add it to your dashboard by scrolling down to 'Customise' at the bottom of the dashboard. Tap 'Customise' and drag the three lines next to 'Offers' from 'Not Showing' to 'Showing' and click 'Save'.
How can I redeem my rewards?  
When making a payment, you will see a toggle slider where you can turn on your Sniip Rewards.
We've given you this option to ensure you have full control over how and when you use your rewards. Are you saving them all up for a big bill you know you have upcoming? No problem!
Just ensure when you have a bill you want to redeem your rewards for, that the toggle is switched ON!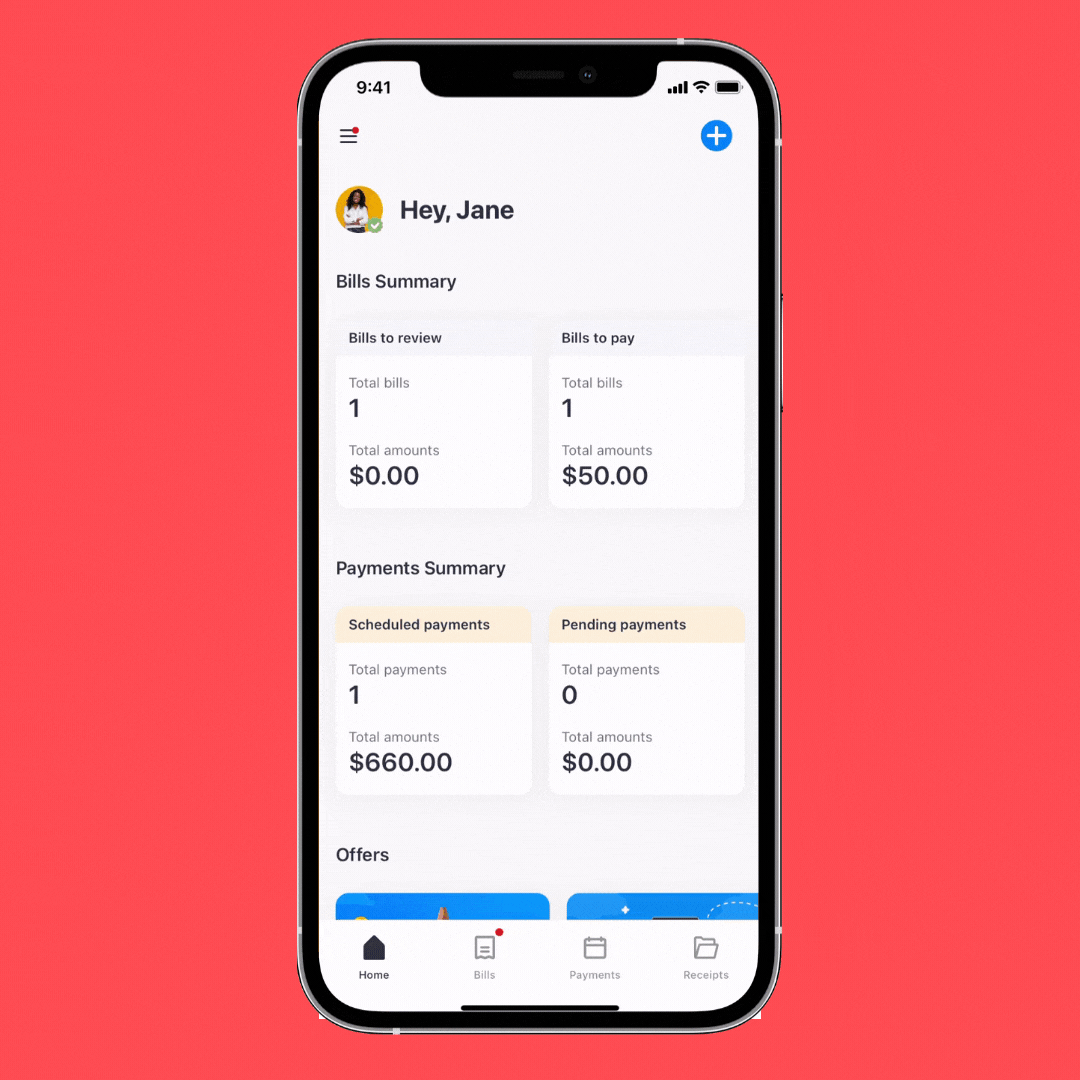 How to add your rewards code
If you've been referred and are trying to add your referral code.
 From the home page, tap the top left hand menu 
Tap 'Rewards' 
Enter your promo code 
Done! 
You are eligible to receive $10 in Sniip Rewards for each bill paying friend you refer to the Sniip app. This credit is non-transferrable.
For each friend that you refer who pays at least one bills, you are eligible for a $10 Sniip Reward to use on your next bill. Now that's worth spreading the good news about!
To be eligible for Sniip Rewards:
The referring user needs to have paid a bill of $50 or more in the Sniip app

The referred user must be making their first payment of $50 or more on the Sniip app

Sniip Rewards or Credits cannot be used when Scheduling payments, or if using the Sniip QR code or AusPost code

Sniip reserves the right to void rewards if a user is found to have created a phantom account/s to earn rewards.
Sniip offers this program for the benefit of users who enjoy using our app so that they may be rewarded in recommending it to their family and friends.
Earned Refer a Friend credits expire after twelve months.
You may be required to provide government issued photo identification to verify your account (KYC) prior to us processing your payment or, before you can make or continue to make payments on the app. This includes Sniip Rewards (such as Refer a Friend bonuses).