Leading energy and gas provider for aussies in 2023
Unleash your savings potential
Through Sniip, you can analyse gas and electricity from a range of providers, empowering you to find the optimal energy plan.
Enter your mobile number and we'll text you a link to download the app.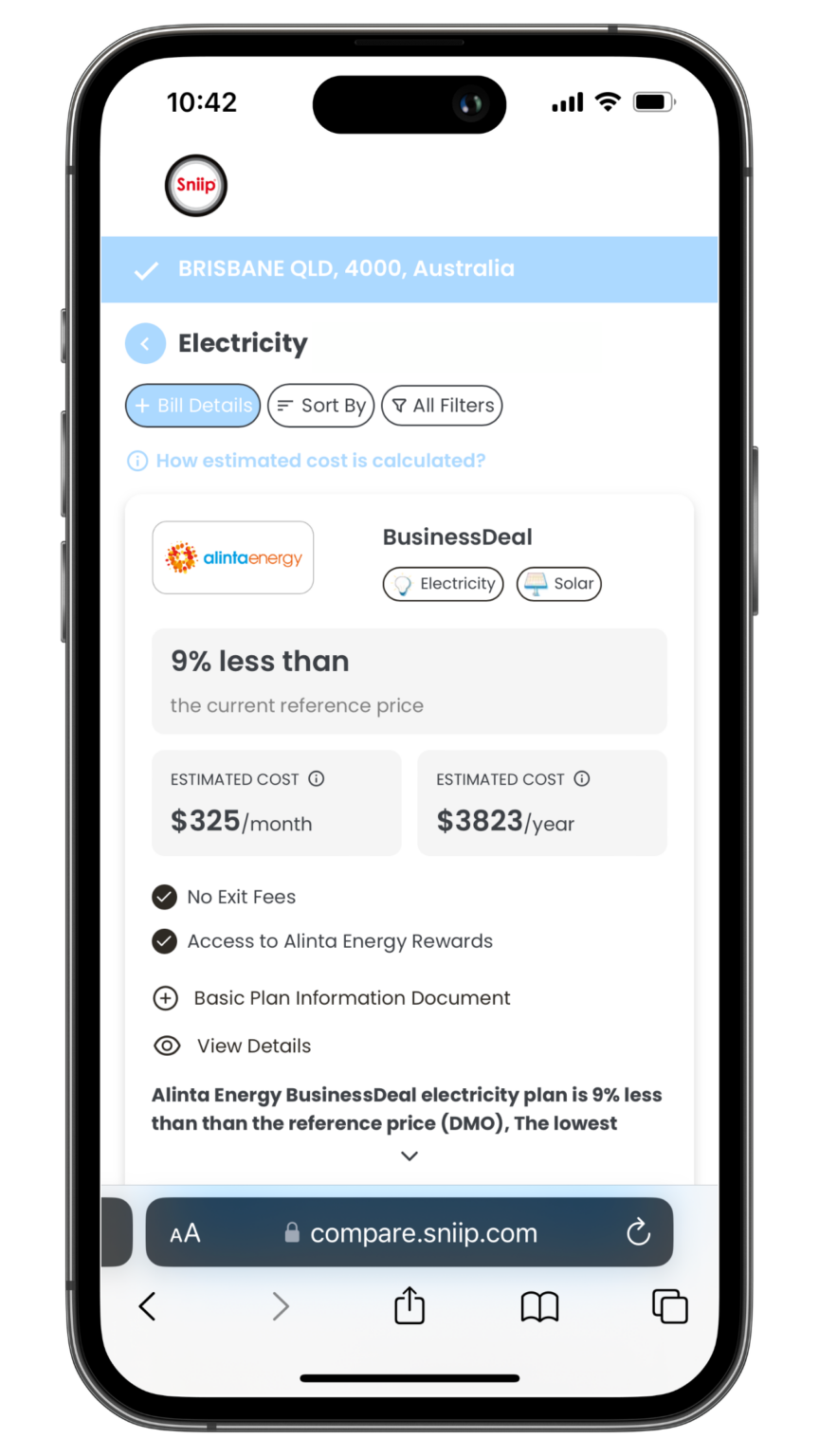 Select the type of service you wish to compare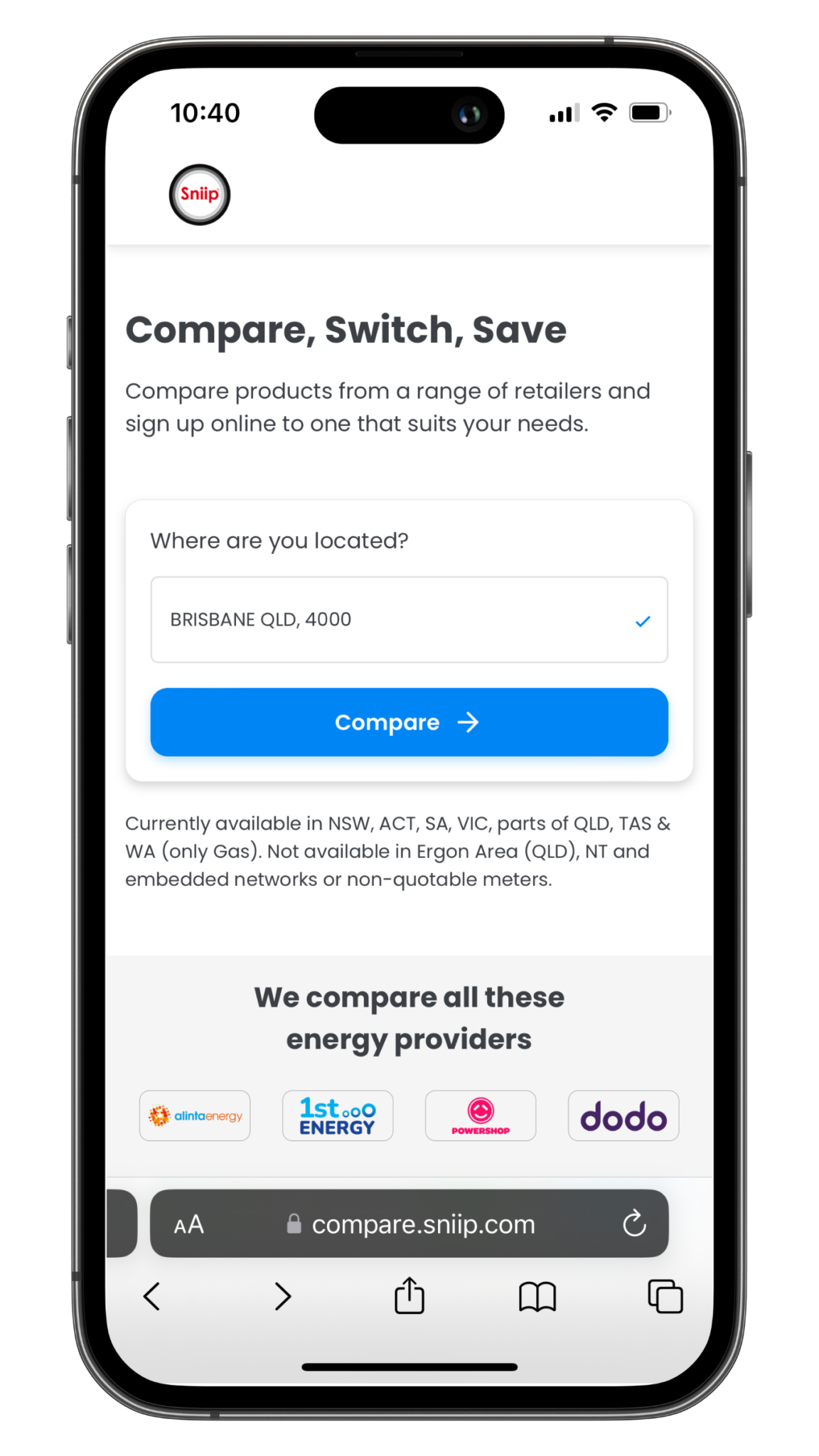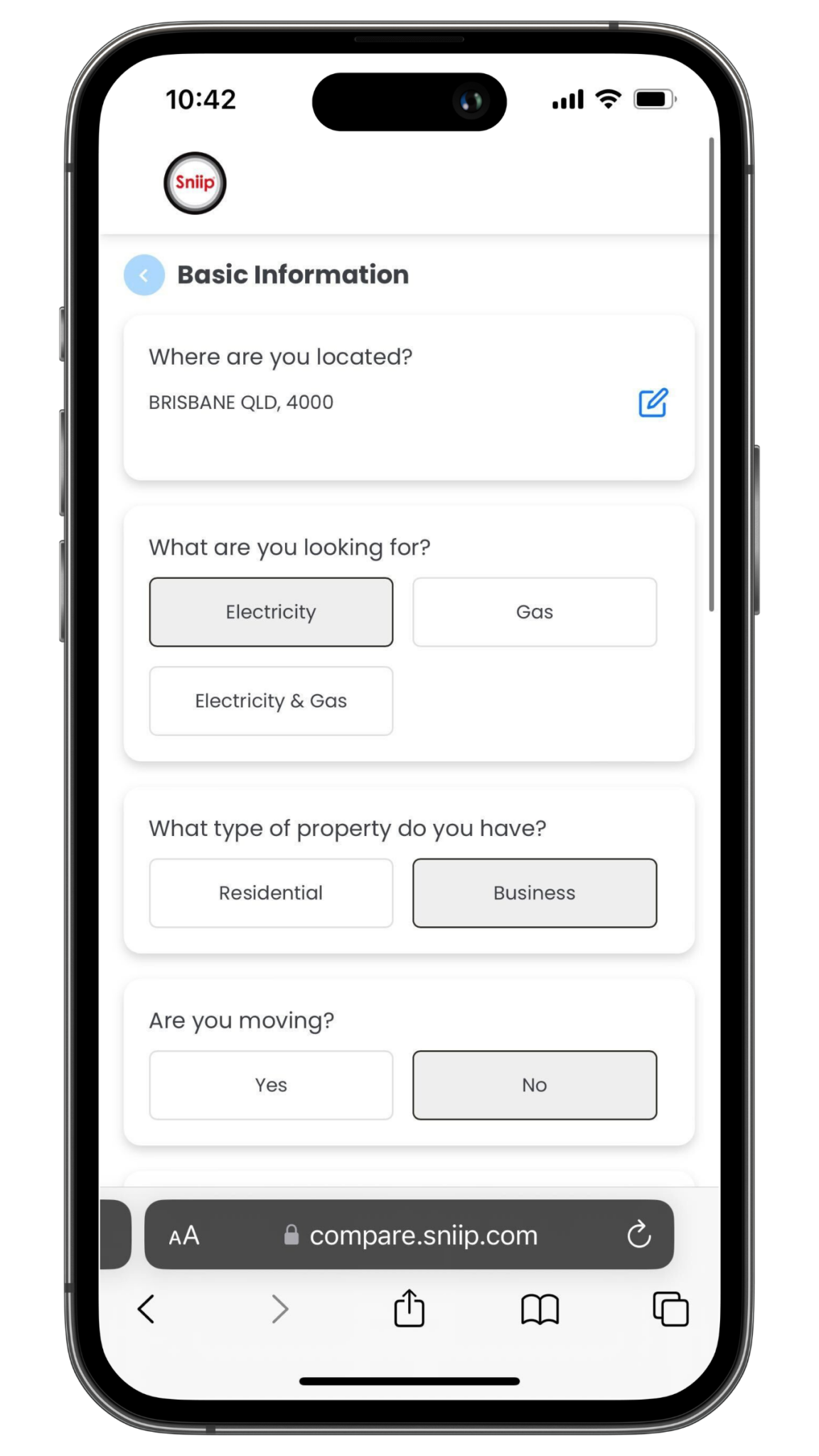 Enter your details to compare a range of providers and plans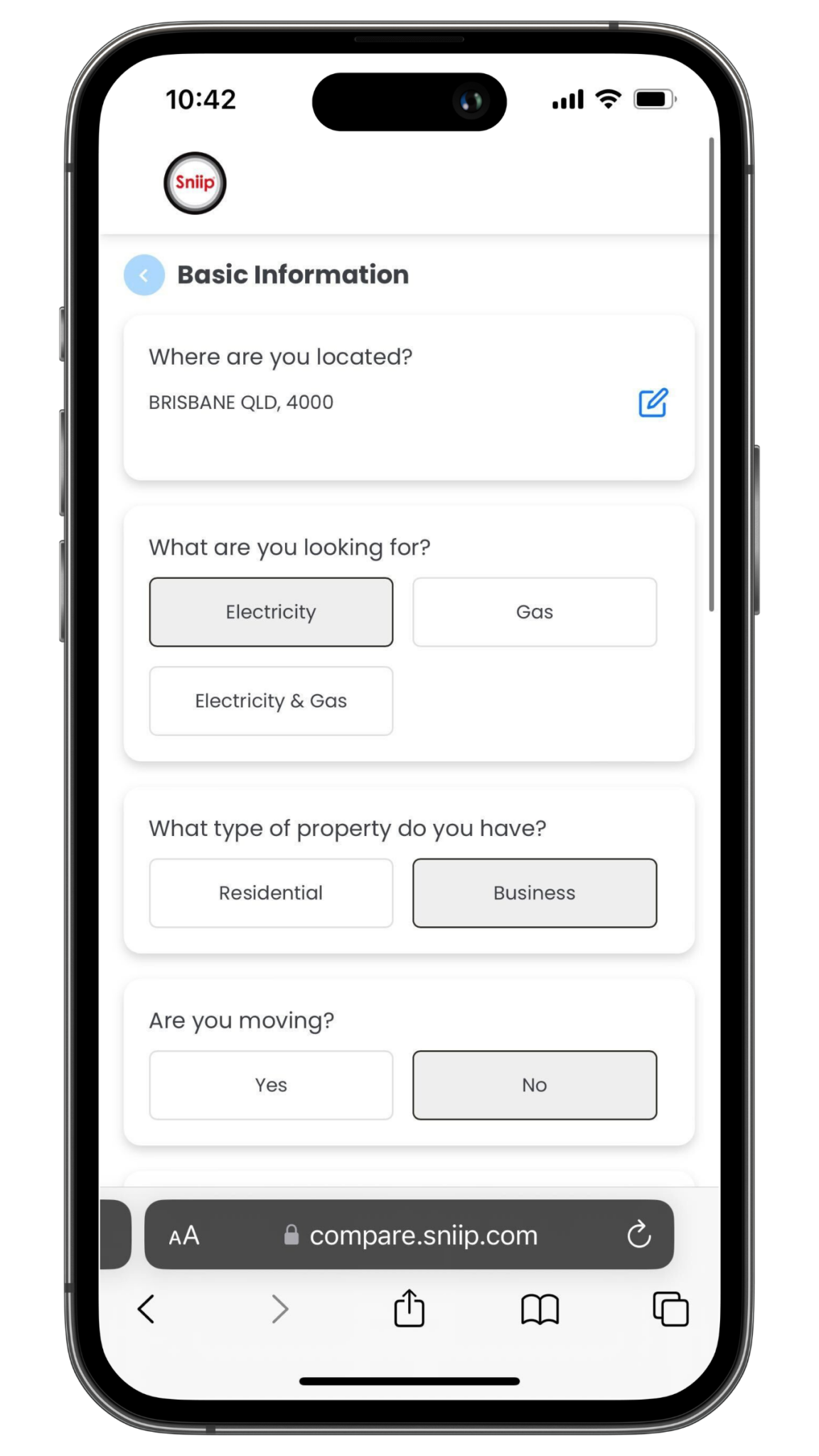 Connect with a suitable provider to discuss transfer and connection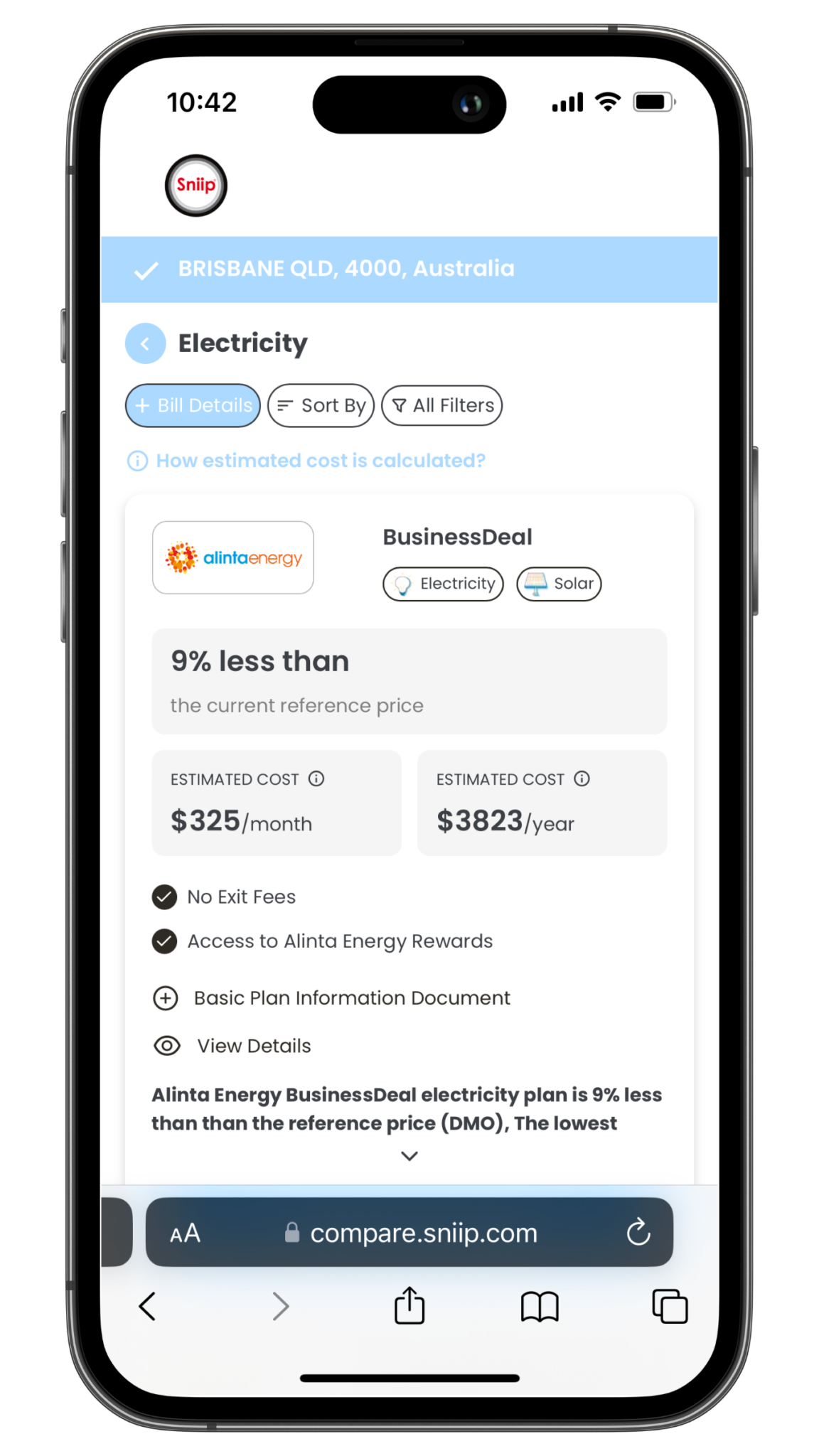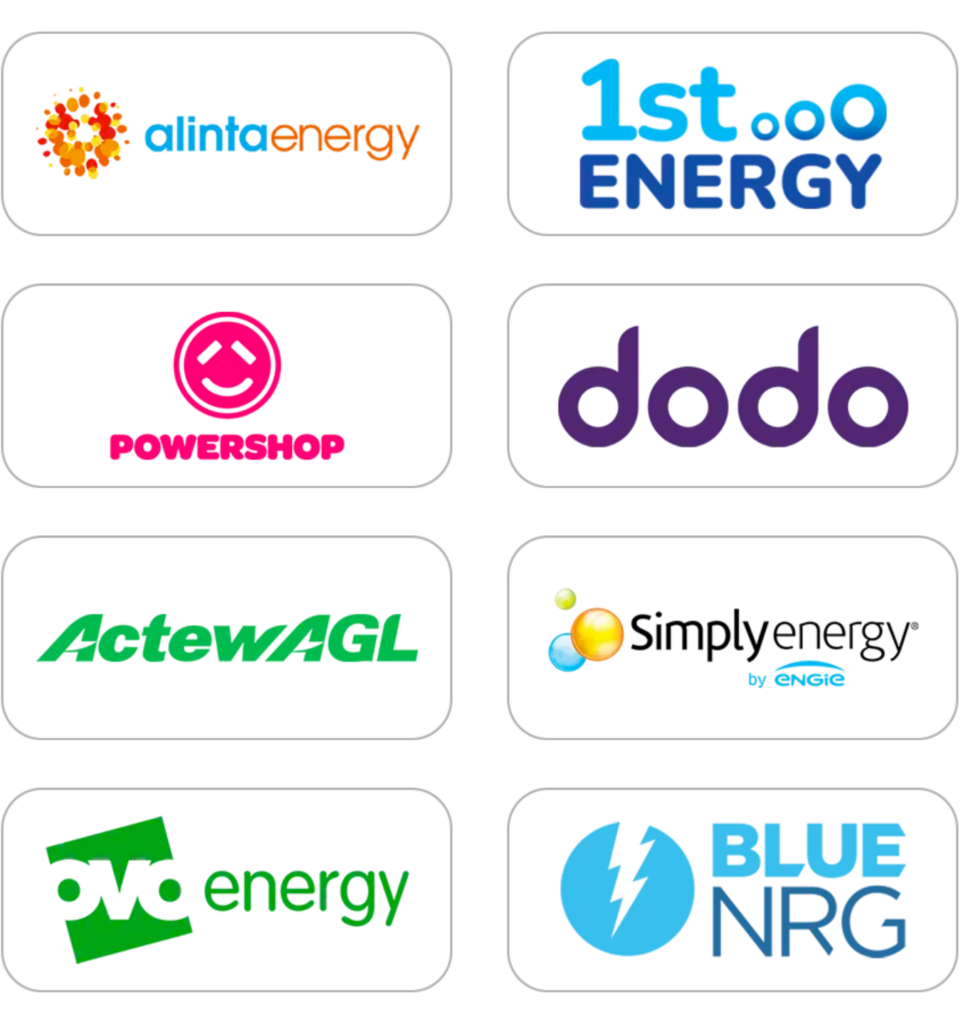 Frequently asked questions
What is Sniip's energy comparison service, and how does it work?
Sniip's energy comparison service is a comprehensive online platform that allows you to compare energy plans from multiple providers. By entering your postcode and some basic details, you can view a list of plans from our panel of providers that may match your needs. Our technology considers various factors such as rates, contract length, and add-ons to provide a range of suitable options.
How can I start comparing energy plans on Sniip?
Starting your energy plan comparison on Sniip is simple. Visit our website, go to the energy comparison section, and input your postcode and some basic information. Our system will then generate a list of plans you can compare based on your individual preferences and location.
Is Sniip's energy comparison service available across all Australian states and territories?
Yes, Sniip's energy comparison service is available nationwide, covering all states and territories in Australia. This ensures you get a comprehensive view of the options available, regardless of your location.
What types of energy plans can I compare on Sniip?
Sniip offers a wide array of energy plans for comparison, including electricity and gas-only options. Whether you're a homeowner, renter, or business owner, you'll find plans that cater to your particular needs from our panel of providers.
How do I switch my energy provider through Sniip?
Switching your energy provider through Sniip is a hassle-free process. Once you've selected a plan that fits your needs, click the "Switch Now" button. You'll be guided through a series of prompts to complete your application. Sniip will then handle all the necessary paperwork and coordinate with your new provider to ensure a smooth transition.
Can I compare both residential and commercial energy plans?
Absolutely! Sniip provides comparison services for both residential and commercial energy plans. This makes our platform a one-stop solution for all your energy comparison needs.
How much can I expect to save by using Sniip's energy comparison service?
The amount you can save varies depending on the price of your current plan vs. other choices and overall energy consumption habits. However, comparing on Sniip will help you judge whether you're receiving the appropriate price to match your usage and budget. 
Is Sniip's energy comparison platform unbiased and independent?
Yes, Sniip Energy comparison operates as an independent platform, providing unbiased comparisons: no sponsored links or products, no third-party sites, and no fuss. We do not favour any particular provider or product, ensuring you get a transparent and fair comparison.
How long does the process of switching my energy provider take?
The switching process typically takes between two to five days for electricity, depending on the retailer. Previously, your old provider would need to take one last meter reading to close your account; however, these days, they can provide an estimated reading to expedite the process. For gas, the switching process should be complete by your next bill reading or billing period. 
Do I need to contact my current energy provider when I switch?
No, you don't have to contact your current provider. Sniip will manage all the necessary communications and paperwork, making the process as smooth as possible.
Are any fees associated with using Sniip's energy comparison service?
Sniip's energy comparison service is completely free for users, helping you find the deal to suit your needs from our panel of providers. Our platform will clearly outline any provider fees or charges related to your new plan.
How secure is my personal information when using Sniip's platform?
Your privacy is our top priority. All personal information is encrypted and stored in secure databases, complying with Australian data protection laws.
Who do I contact for support or if I have more questions about Sniip's energy comparison service?
You can contact our customer service team via email at sniip-support@cimet.com.au for any further questions or support needs. 
We also offer a live chat feature on our website for immediate assistance.
This Sniip platform is powered by CIMET. We do not compare all brands in the market or all products offered by all brands. At times certain brands or products may not be available or offered to you. If you proceed with a retailer plan through Sniip, both Sniip and CIMET may each receive a referral fee.