Want to take the worry out of paying bills? Check out Sniip's app features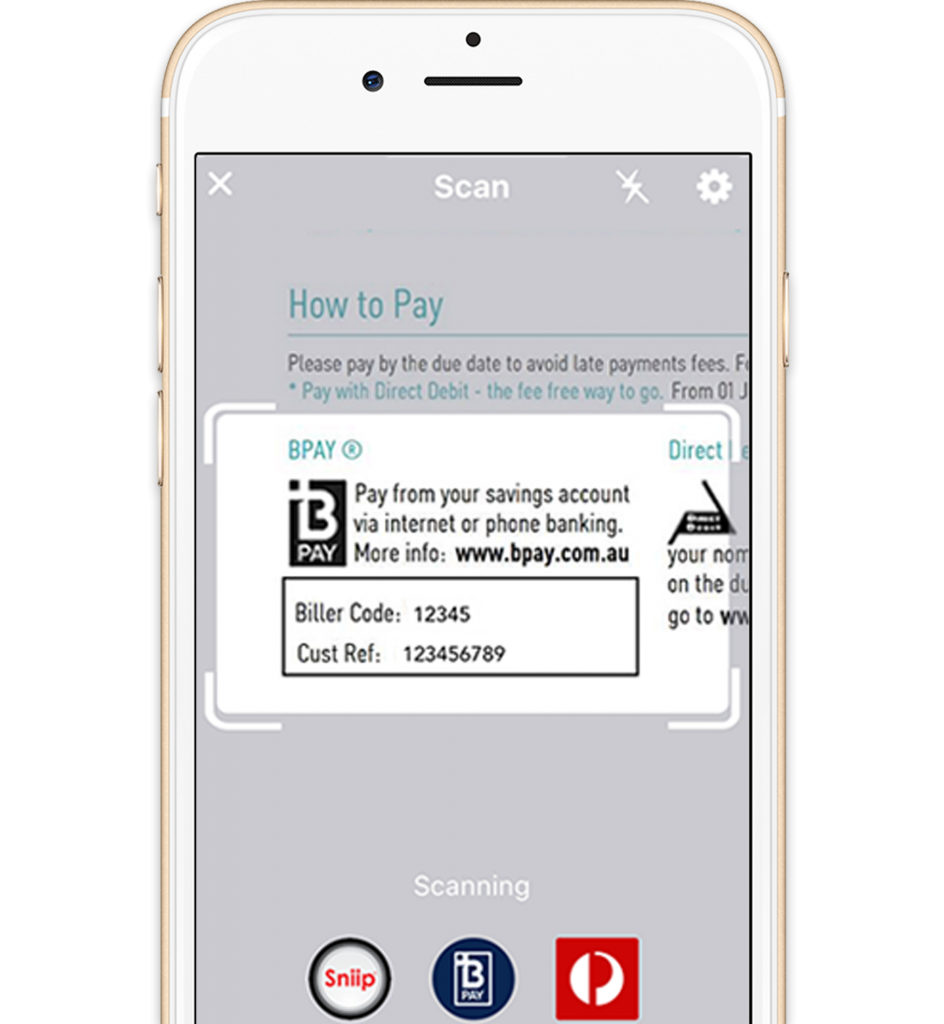 Get a bill. Scan the BPAY code. Select your payment method. Pay the bill — all in less than 20 seconds.
Sniip's scan function has been designed to take all the hassle out of paying a bill. There's no need to log into bank apps or through biller portals and no jumping between screens. Just a simple, quick way to pay your bills.
No need to type long BPAY codes
Avoid typing payment details incorrectly
Not ready to pay your bill?
After you scan your bill into the app, you can set a reminder or schedule it to be paid at a later date.
Set your notifications to receive emails or app notifications when bills are due.
Alternatively, schedule bills to be paid on the due date, and avoid those late fees!
Schedule bills and then forget about them
Set reminders and never miss a due date
Avoid late fees and secure pay on time bonuses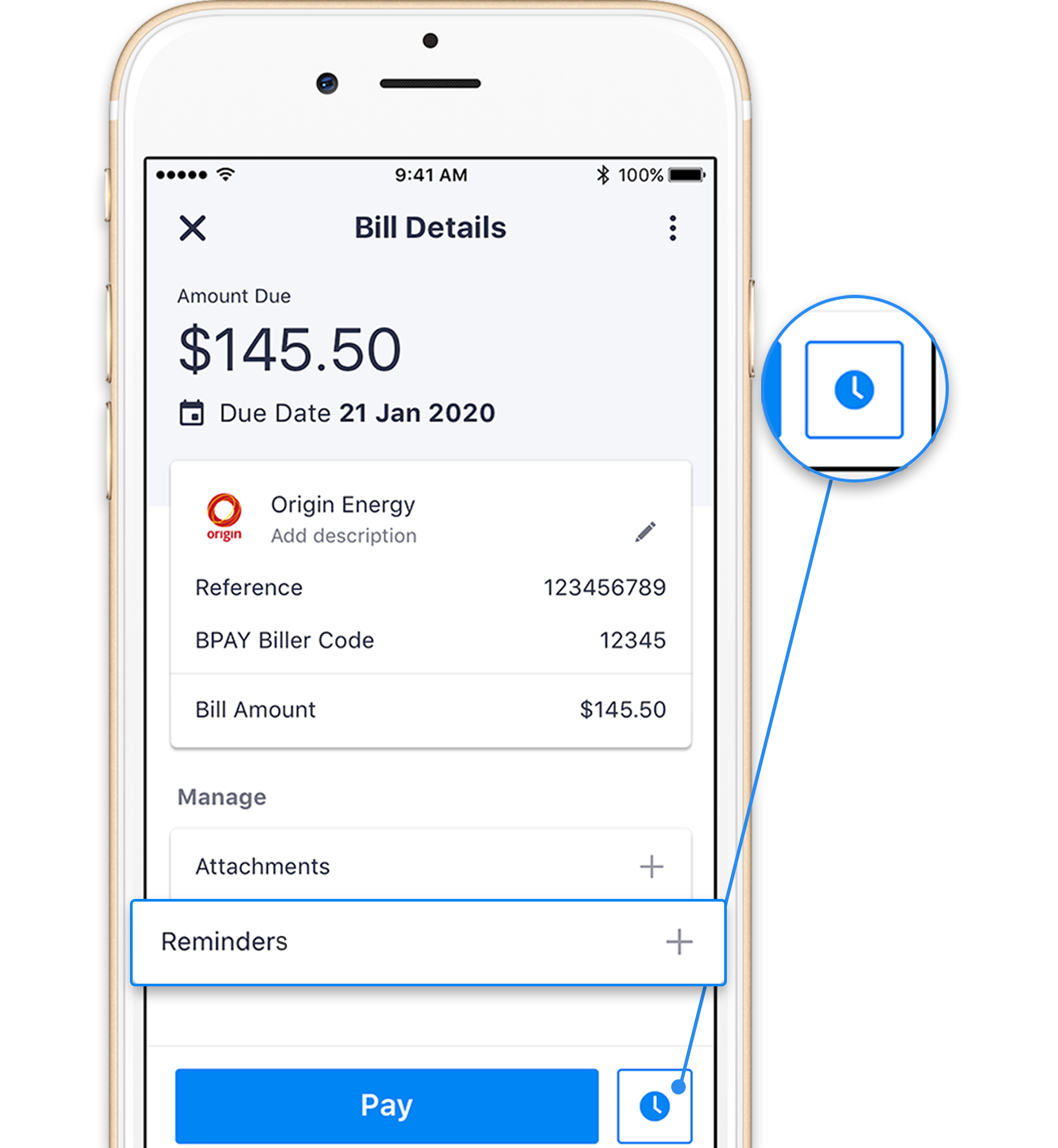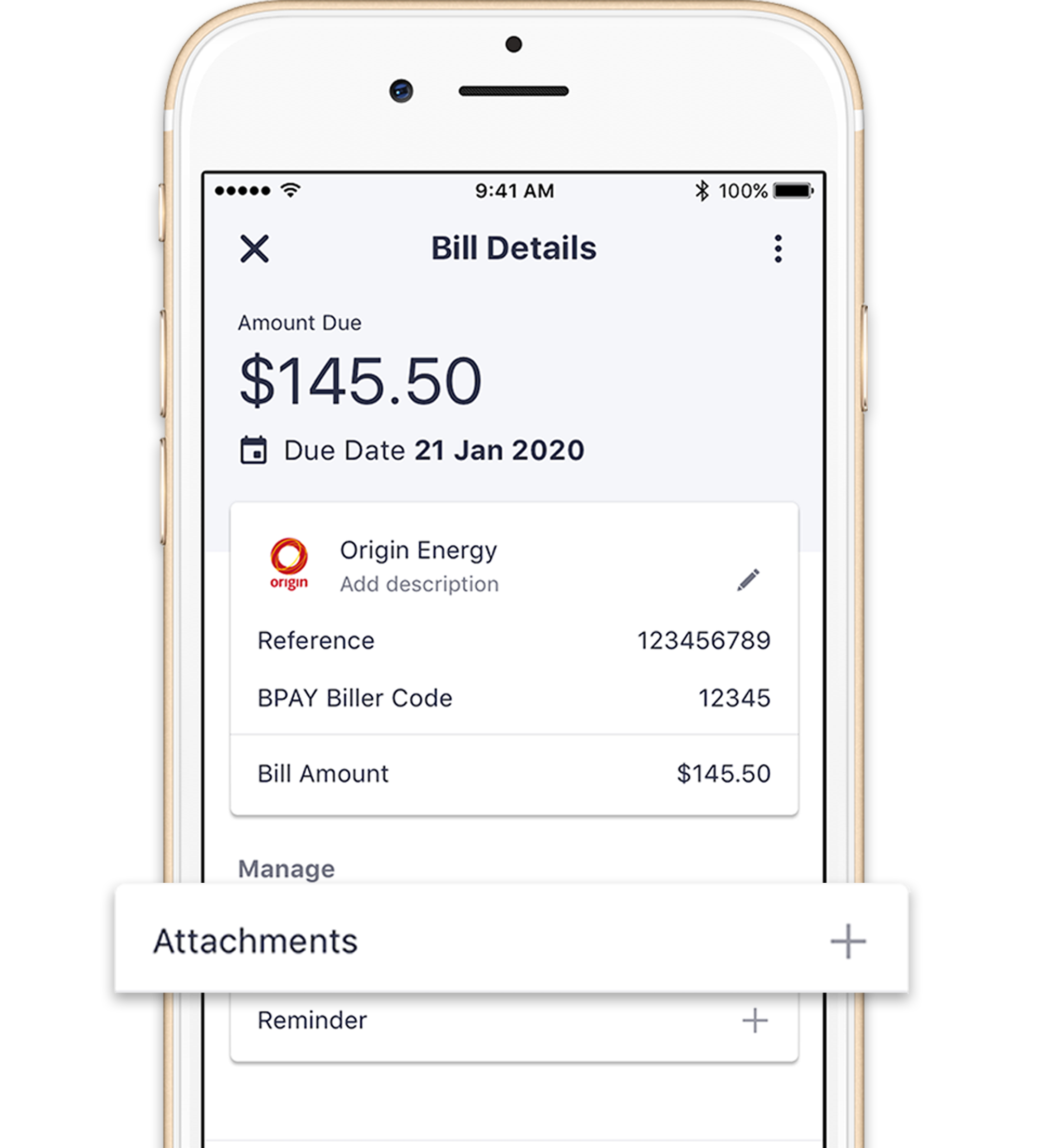 Easily keep records of your bills. Take a photo of your bill and attach it to the digital version in the app.
Give your filing cabinet a well deserved break
The history tab makes it easy to keep a record of your past transactions.
Ever wondered how much more you are paying for your energy bill this quarter? Want to know where you can find all your bills at tax time? Sniip makes it simple.
View the history tab to keep track of your bills.
Keep a record for tax time
No need to search through bank accounts