Getting Started for the First Time
Choose to sign up with either your mobile or email

You will have to confirm your mobile or email with a 6 digit code

Follow the prompts and enter the rest of your details

Congratulations! You now have a Sniip account! 

Add your payment method by scanning your credit/debit card or entering the details manually
Time to scan your ‏‏first ‏‏‎bill
Locate the BPAY logo or Sniip QR code on your bill – this could be an electronic pdf file or a paper bill
Open the scanner from the home screen by clicking Scan a bill
Position the code in the middle of the guides
Ensure you have sufficient lighting
Tap one of the logos at the bottom of the screen to only scan for that type of code on your bill
Sniip will recognise the code and prompt you to add your bill and any additional info
When you open your Sniip app you will be greeted with three tabs that keep your bills organised. The default screen is your To Do list, filled with actionable items that need your attention. From this default screen, you can also scan and create a bill to add to your To Do list. The Scheduled tab stores all the upcoming bill payments that you have scheduled for a later date. You can edit these payments in the Scheduled tab before they are processed. Your History tab acts as an in-app bank statement, keeping a record of any successful transactions.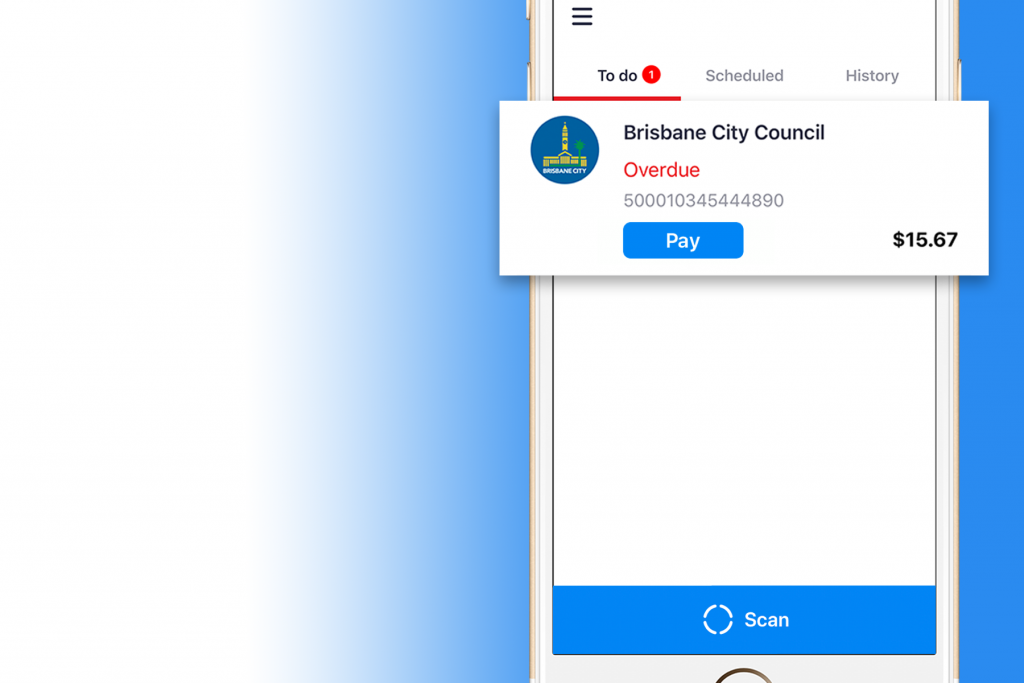 The hamburger menu in the top left-hand corner slides out to reveal your stored payment methods, account details, how to get in contact with Sniip and a logout option.
m-Billing Subscriptions
allows you to manage, or create new, subscriptions to m-Billing enabled billers, find out more in
this tutorial video
.
Archive
 is where you can find all of your paid bill, or bills that you have archived yourself.
Support a Charity
 allows you to select from, and make donations to, a range of Sniip supported charities.
Help 
includes FAQs, as well as a way to contact Sniip if you have any issues or questions about the app.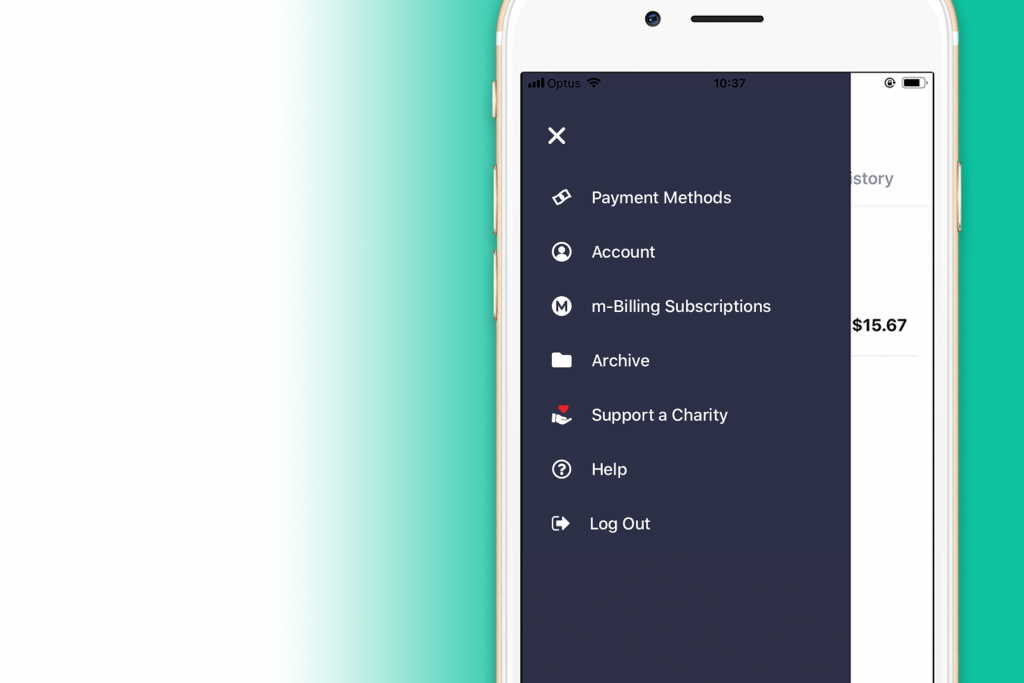 Scan

a Sniip, or BPAY Biller code from your bill

Fill out the required information about your bill and tap Add
Tap the Pay button
Fill in your payment details
Review and Confirm your details and view your receipt
For more information on the fastest way to pay, watch a tutorial video.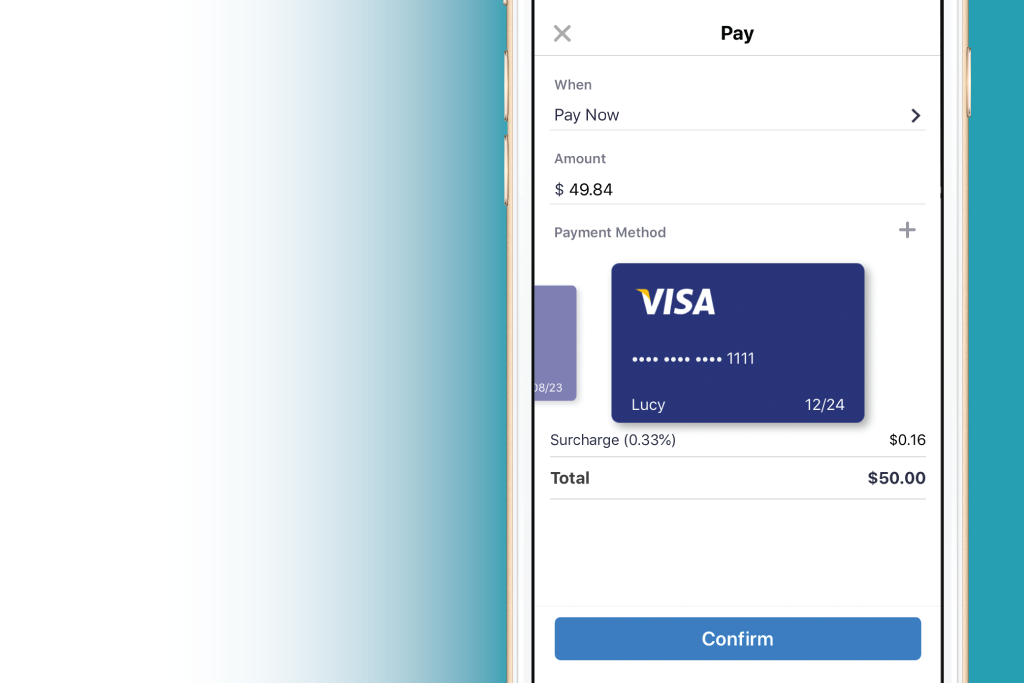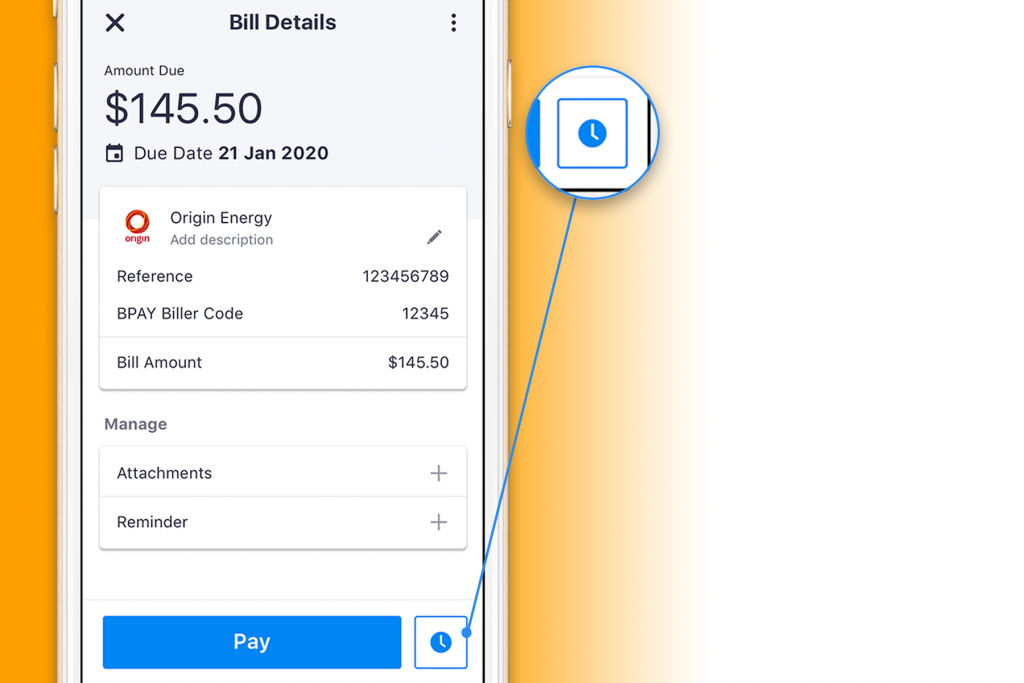 Once you have a bill inside your Sniip app, click on it in the To Do list to bring up the 

Bill Details

Either tap the Clock icon or tap on the Pay Button and change "Pay Now" to "Pay Later"
Fill in your payment details and select when you want to pay the bill.
For an in-depth tutorial on how to schedule payments on your bill, check out this tutorial video.
Open the bill you want to import. It is usually attachment to an email.
For Android: Click the More Options icon and select Send File before selecting the Sniip app
For iOS: Click the Share icon and select the Sniip App
Tap the Import Bill button
Find a tutorial video on how to import PDF copies of your bills here.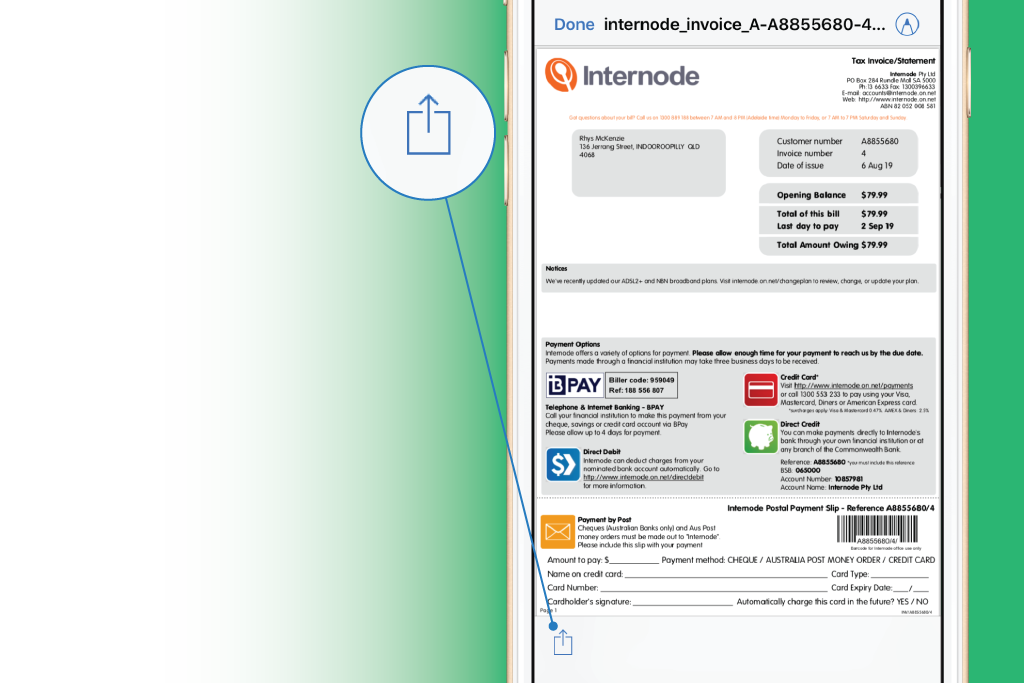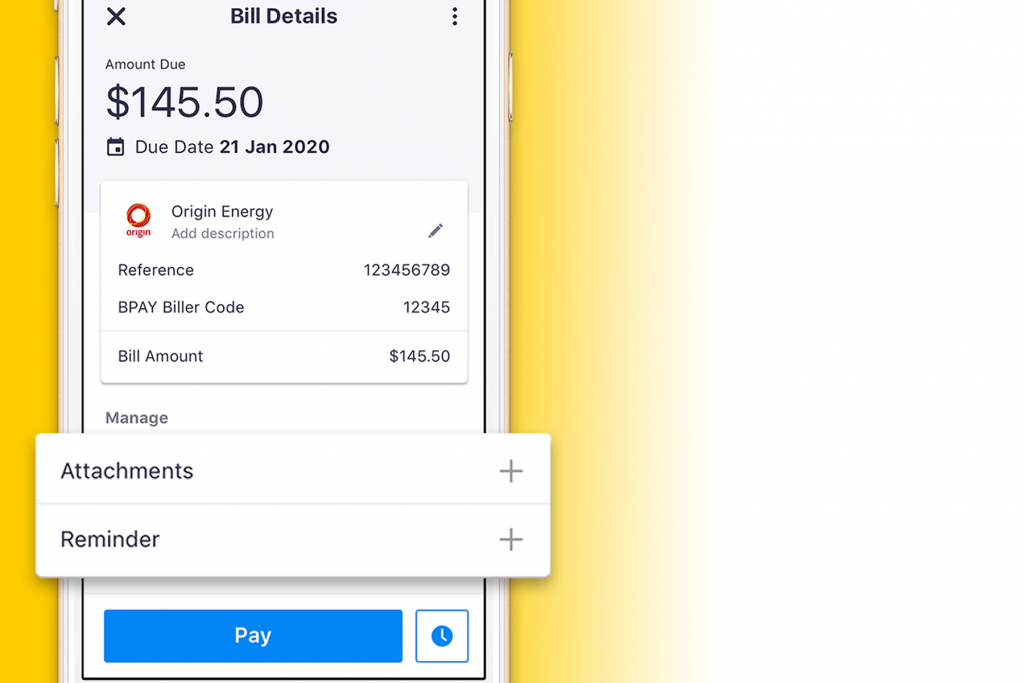 Click on a bill in the To Do list to bring up the Bill Details
Select Attachments under the manage heading
Either click a attachment to view it or click the Plus Button to add a new one
Recycle that paper bill
Find a tutorial video on how to upload and view your attachments here.
Click on a bill in the 

To Do

 list to bring up the 

Bill Details

Set reminders from here
Select the day you wish to receive a push notification about your bill
Select m-Billing Subscriptions from the Side Menu
Tap the Add New m-Bill button
Tap the Scan a Bill button then scan the Sniip QR Code on your bill
Click the Send m-Billing Request button
Once approved, all your future bills from that biller will be delivered directly into your Sniip app
For more information on how to set up m-Billing, watch the tutorial video found here.