How do I know if a BPAY Biller is accepted by Sniip?
You simply need to upload the bill too the app to find out if it can be paid with Sniip. 
When you upload a bill to the app, it will let you know whether you are able to pay that specific bill. 
If you are unable to pay that bill it will either show 'Biller unavailable (under review)' or 'Biller not currently available'.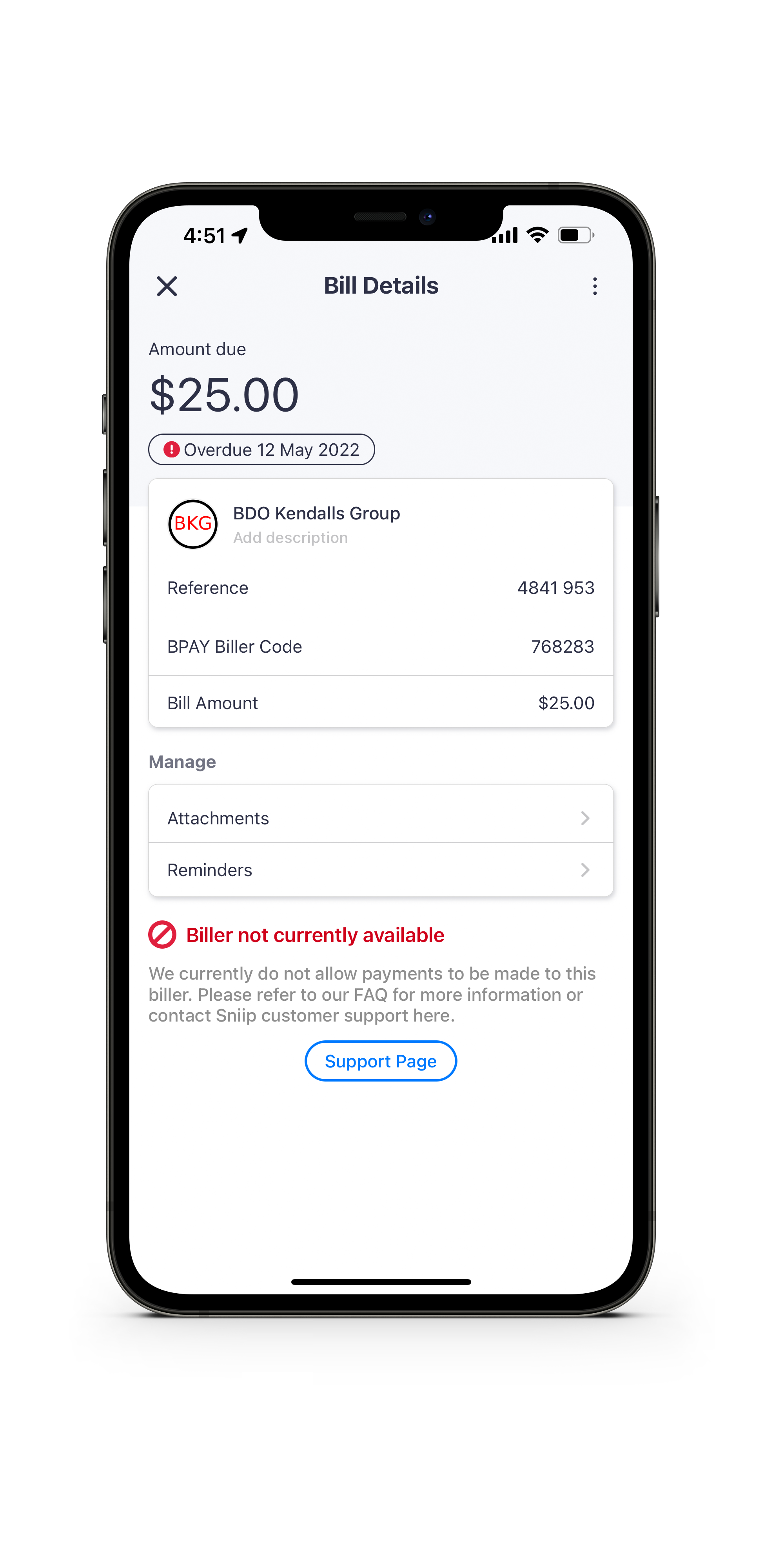 Where does the bill live while it's under review?
Your bill will be in the 'To Pay' tab, however it is unable to be paid until it has been reviewed by Sniip. 
We aim to review all billers within 24 hours. However, if you need them to be approved quicker, feel free to give us a call (details below) and we will try and review it as soon as possible.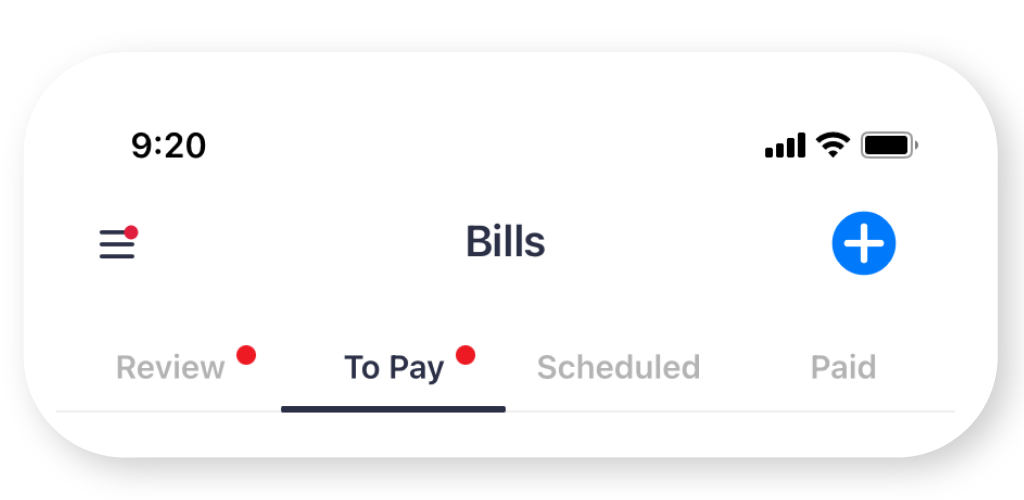 Your biller has been approved!
If your biller is approved, you'll receive a push notification to your mobile as well as an email.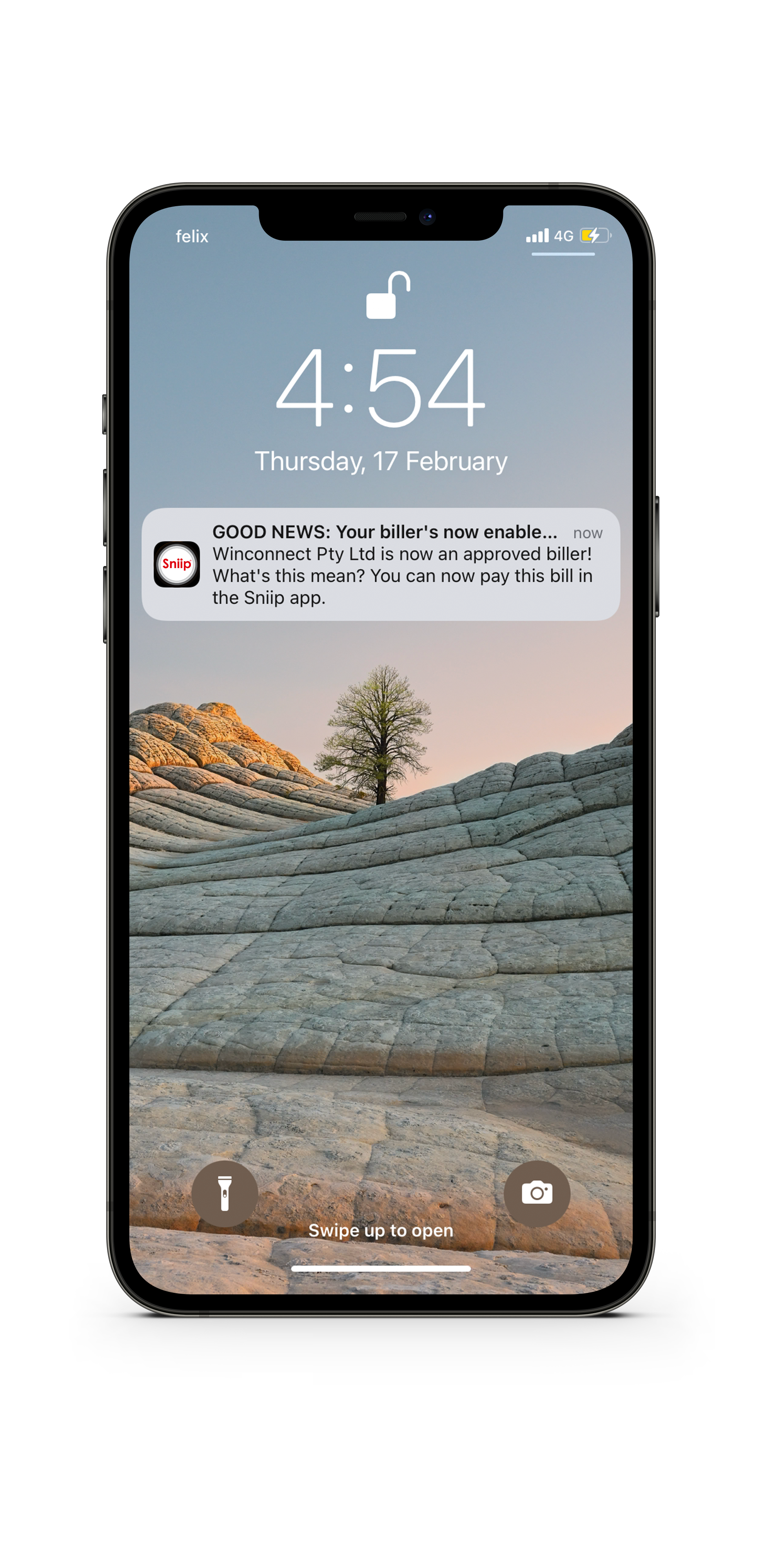 Your Biller was not approved
If your biller is unable to be paid, it will remain as a 'Blocked Biller' (picture above). 
Unfortunately, as determined by our banking partners, there are certain restrictions regarding payments to certain billers, due to their risk profile. These include:
Remittance service provider
Charities and Not-for-Profit
Intermediaries
Pay-day lenders
Internet gambling
Casinos
Goods dealers
Foreign exchange currencies
Securities and derivatives
Managed investment schemes
International business operations
International students or travel products
Hiring and leasing
Banking and financial institutions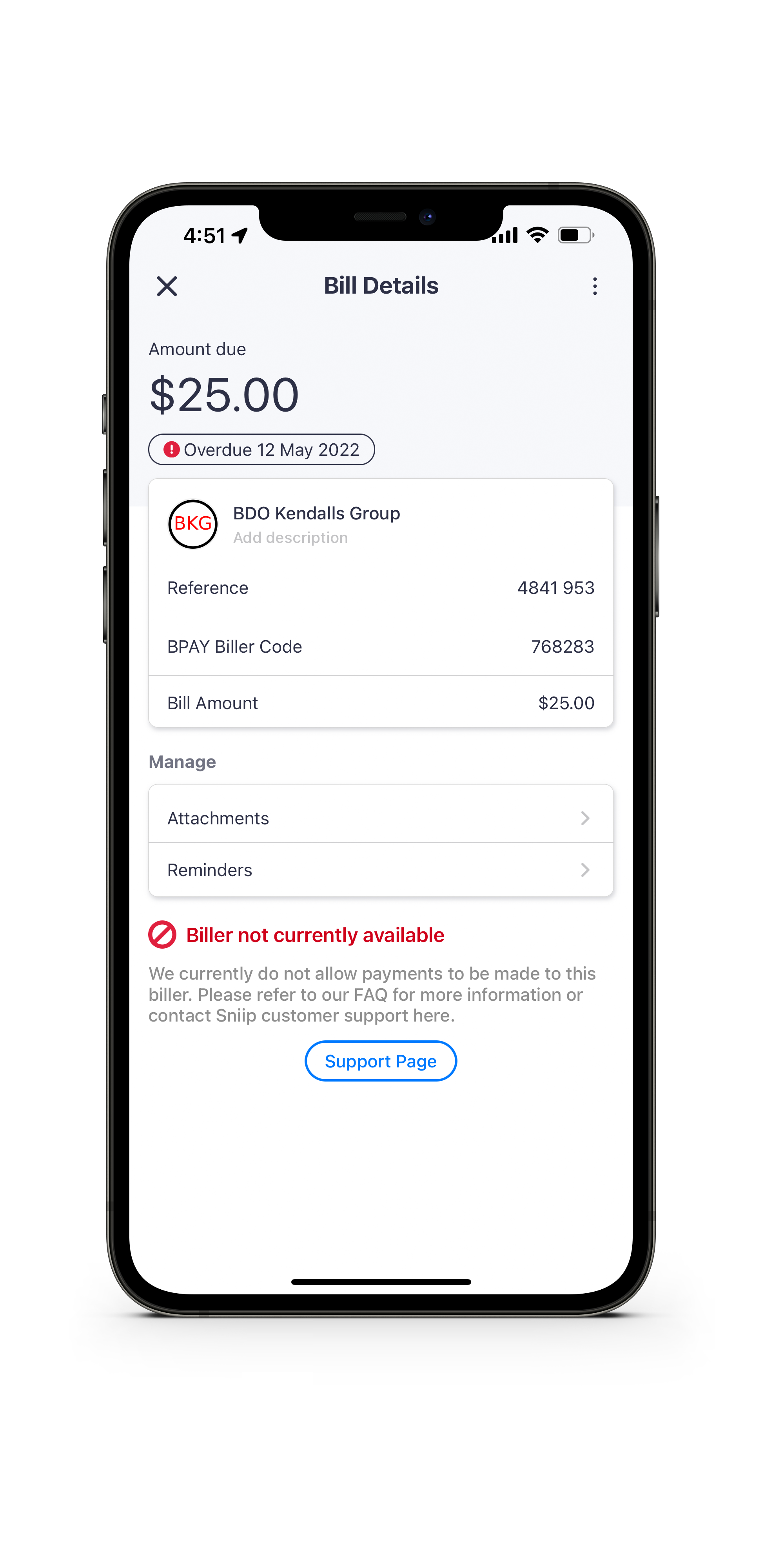 'Review': This is a new category and includes all the bills that you have imported or "shared" to Sniip. These bills will need to be reviewed (confirming BPAY Biller Code, Reference Number, due date, amount, etc) before they appear in the 'To Pay' screen. 
'To Pay': These are the bills that you need to pay! Any bills that you have reviewed and are waiting to be paid are in 'To Pay'.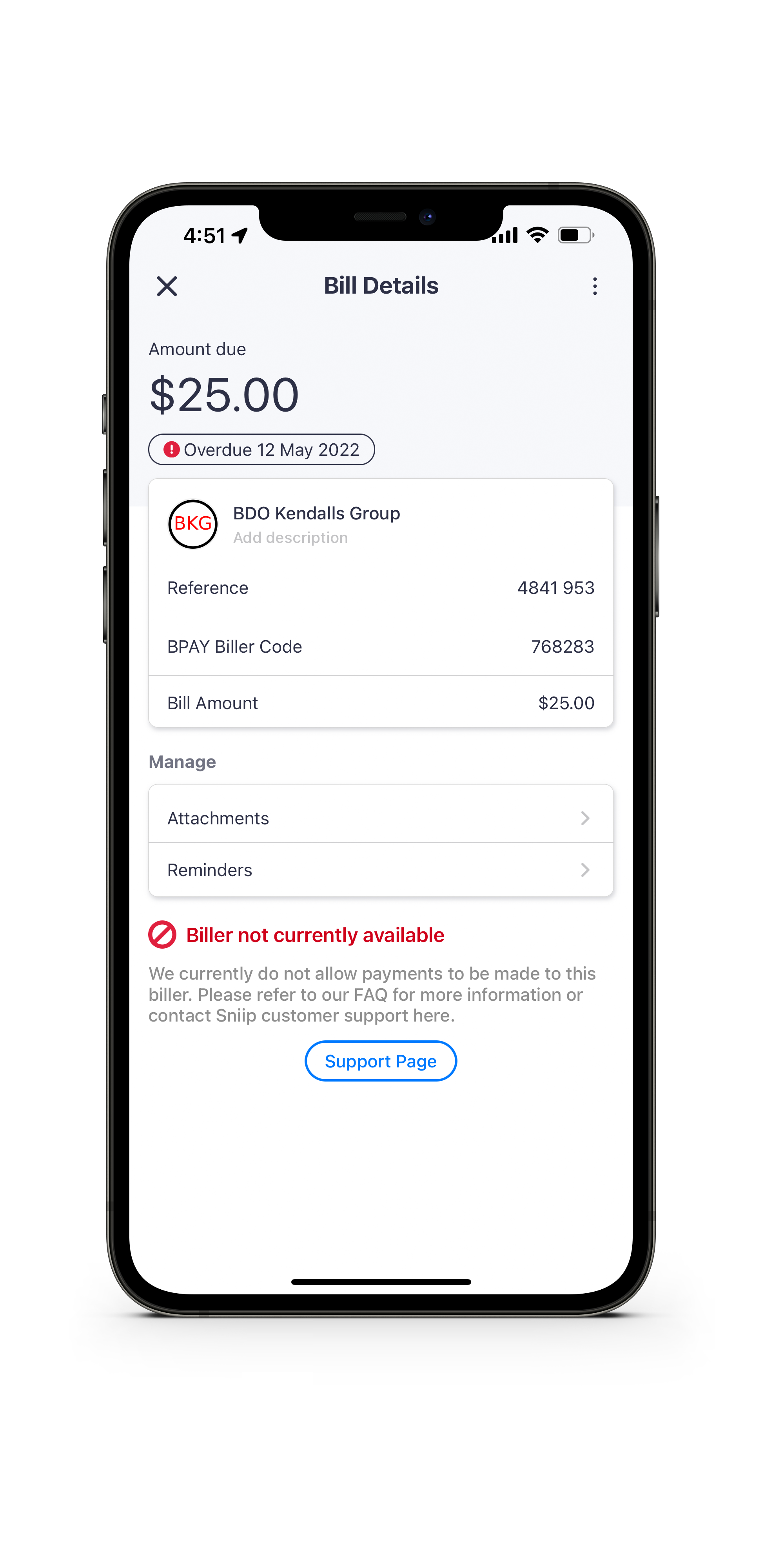 Please note: If you're the first person to pay a BPAY Biller Code, your bill will be in 'To Pay' with the status as 'Blocked biller (under review)'. 
 If they've been paid, or scheduled, they'll either be in 'Pending', 'Scheduled' or 'Paid'. We have a very helpful resource on our website that runs you through the new Sniip interface. You can check it out, here! 
If there's any urgency to your bill payment, we completely understand! Please email a copy of your invoice to customercare@sniip.com. Alternatively, call our Sniip Support Squad on (07) 3268 7710 and we'll be happy to assist you and expedite the review process, where possible.
Please note: If a biller has already been reviewed and restricted, you will receive a 'blocked biller' message and the pay button will be disabled. If you believe this is a mistake, please contact us.