Meet the new Sniip: A step-by-step guide of your new app interface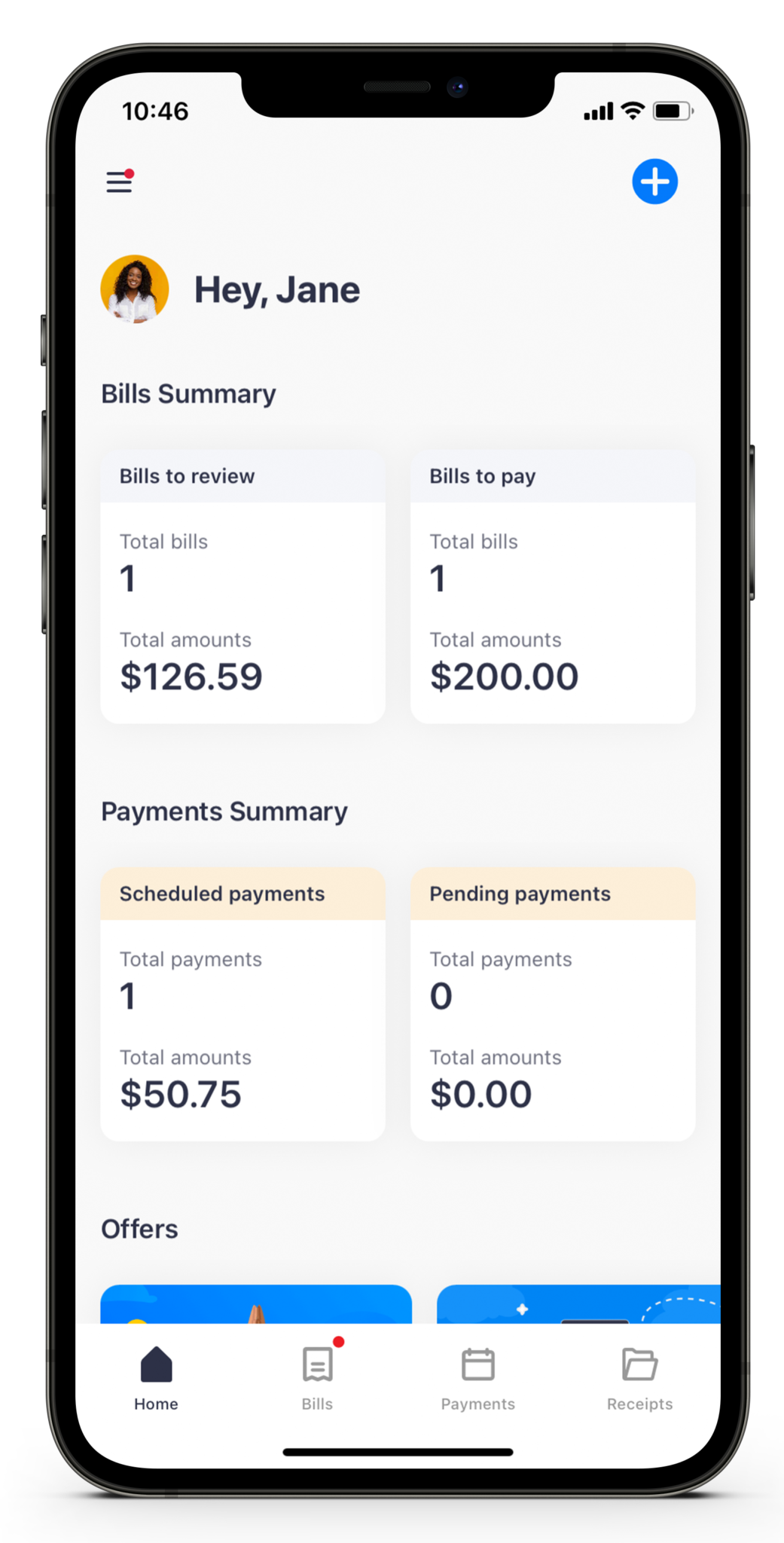 Why has the look of the app changed?
Sniip started working with Brisbane City Council and Queensland Urban Utilities in 2016 to improve the way people manage and pay their bills. Since then, Sniip has become a member of BPAY, allowing users to pay over 60,000 billers across Australia. 
Our product offering has expanded since our inception as well, and we decided that it was time for the interface to get an upgrade. Our design team has worked very hard to bring you this new interface, which is designed to elevate your Sniip experience and help you navigate the app more easily. 
Here's a few of the key changes we'll run you through: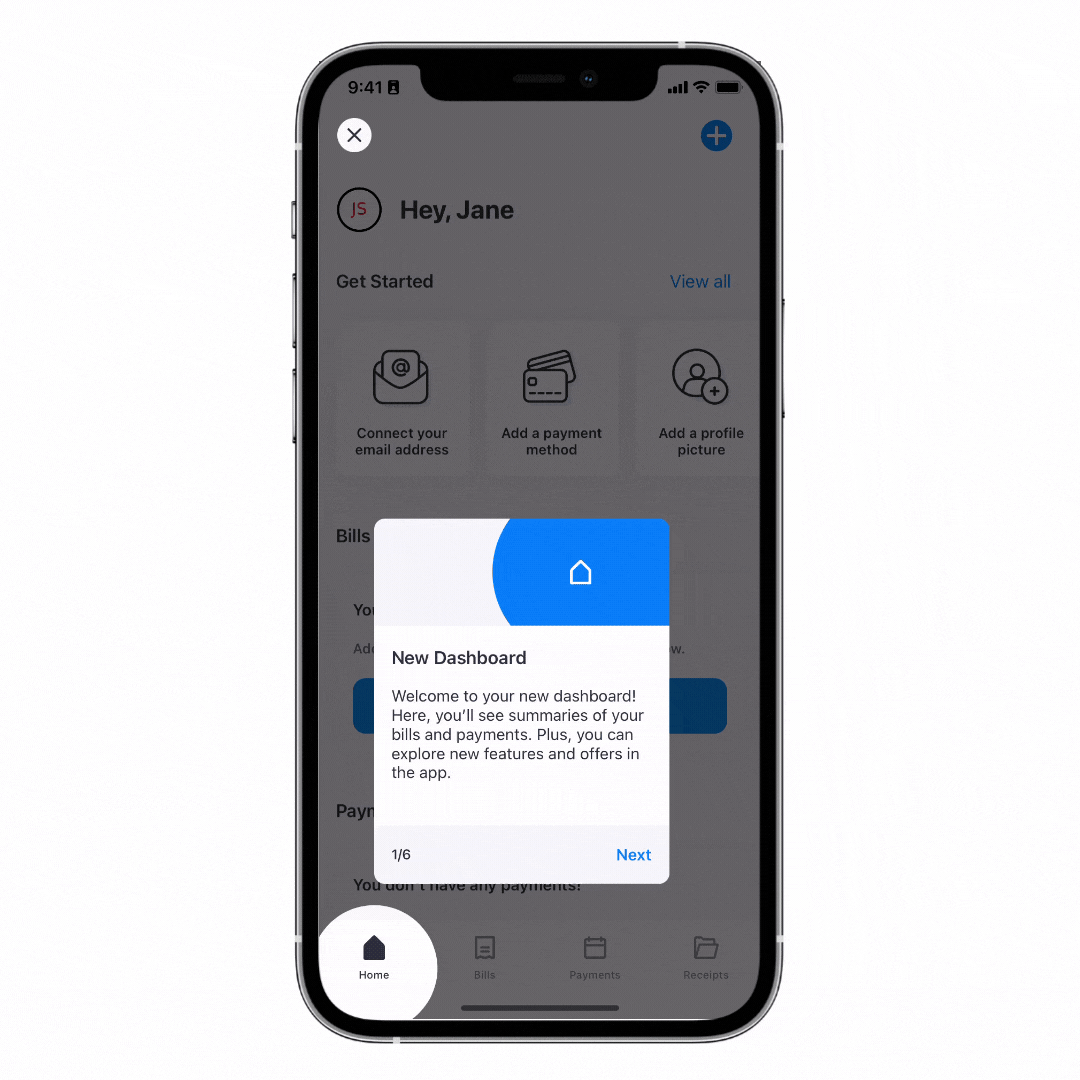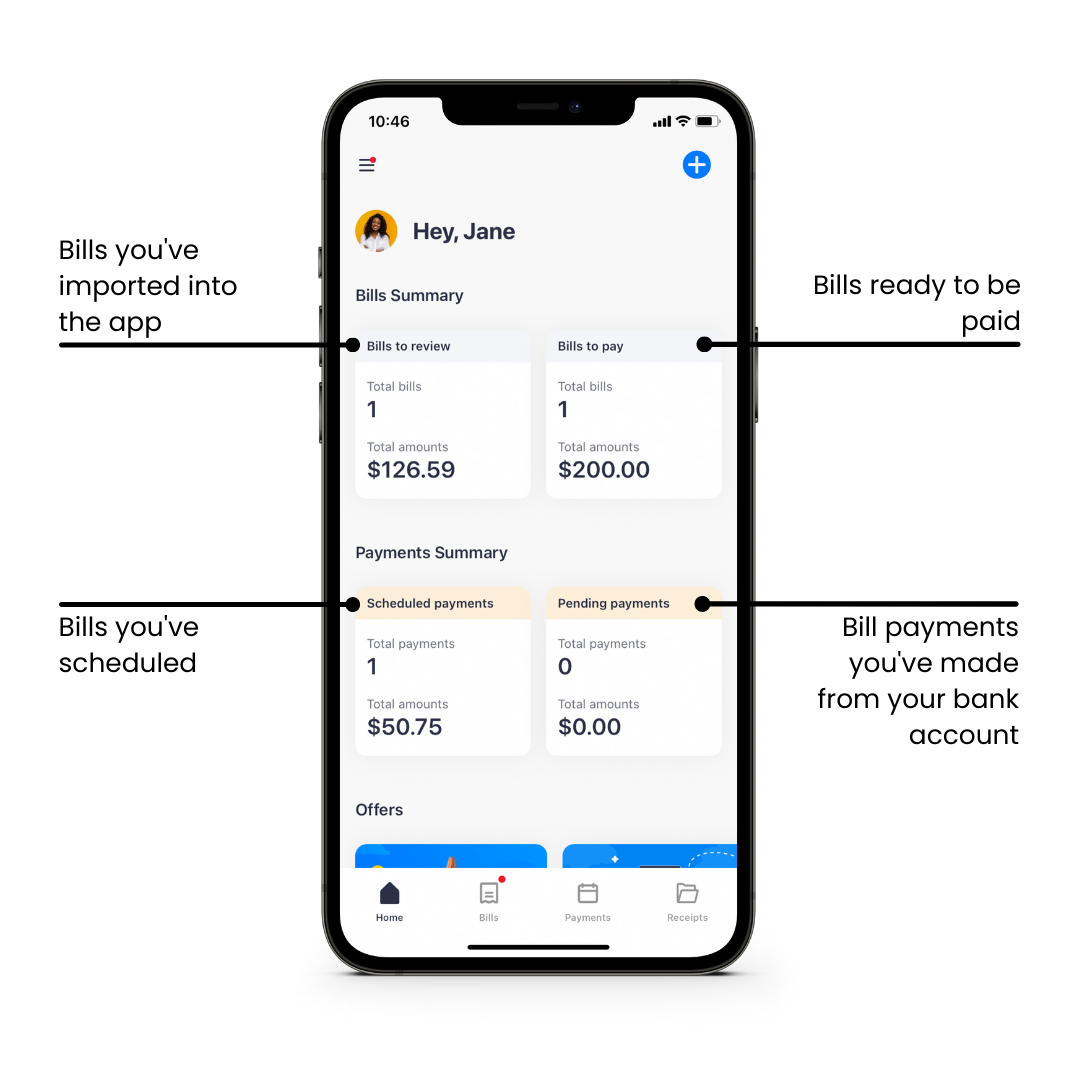 Meet your new home screen! Here, you'll find a high level summary of your bills. You can easily see any upcoming or scheduled payments and the total amounts.
It's split up into 'Bills Summary' and 'Payments Summary'. Your 'Bills Summary' is where your bills to review and bills to be paid live. Your Payments Summary is where you'll find payments you've scheduled or any pending payments you have (payments will be in a 'pending' status when they are made from a BSB and Account Number – bank account).
Adding + scanning your bills
Scanning has moved to the top right corner. Tap the blue plus '+' button and you'll be able to scan, connect your email to have your bills imported into the app or, manually add your bills. 
The process of scanning remains the same. Simply scan the BPAY Biller Code and Reference Number on your bill and have it added to the Sniip app within seconds.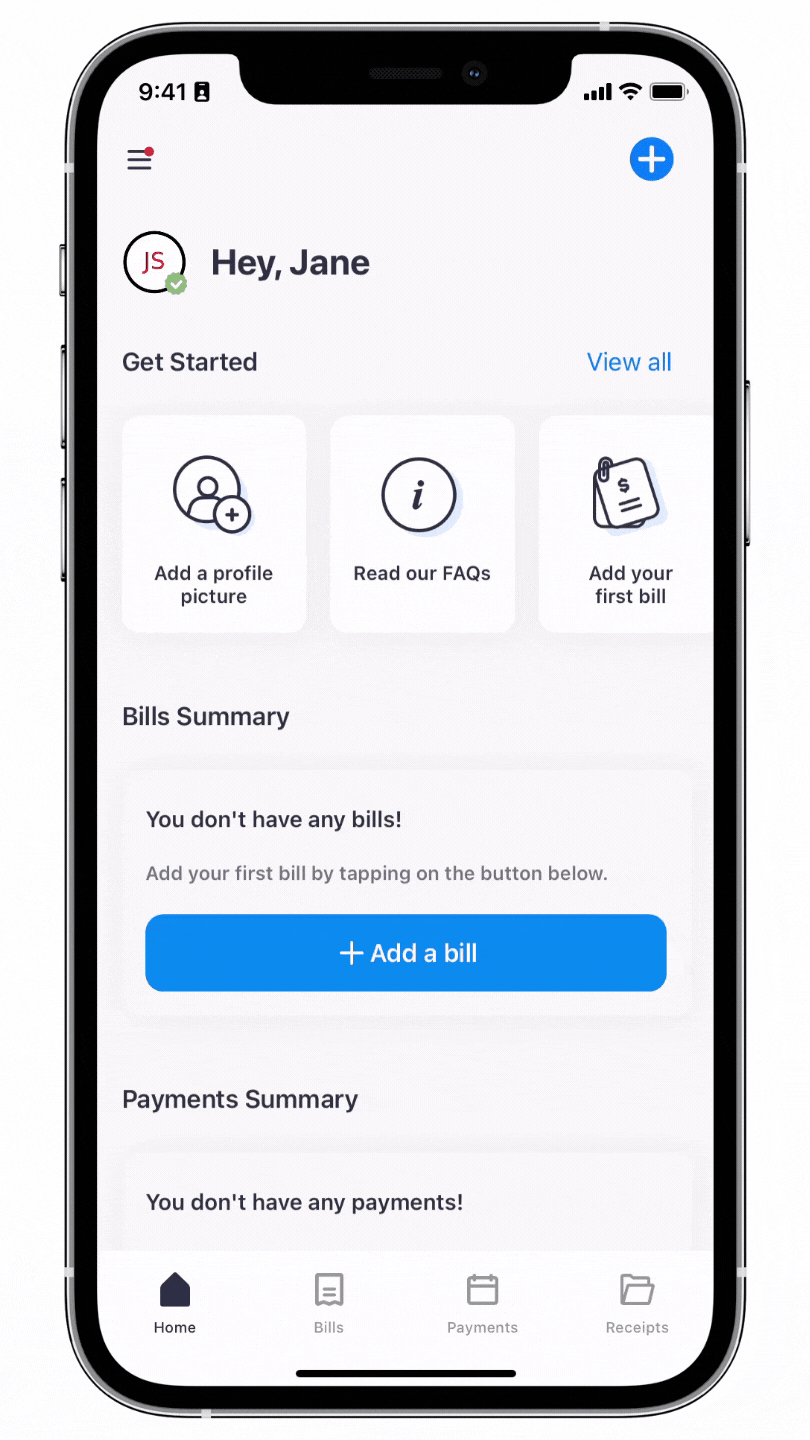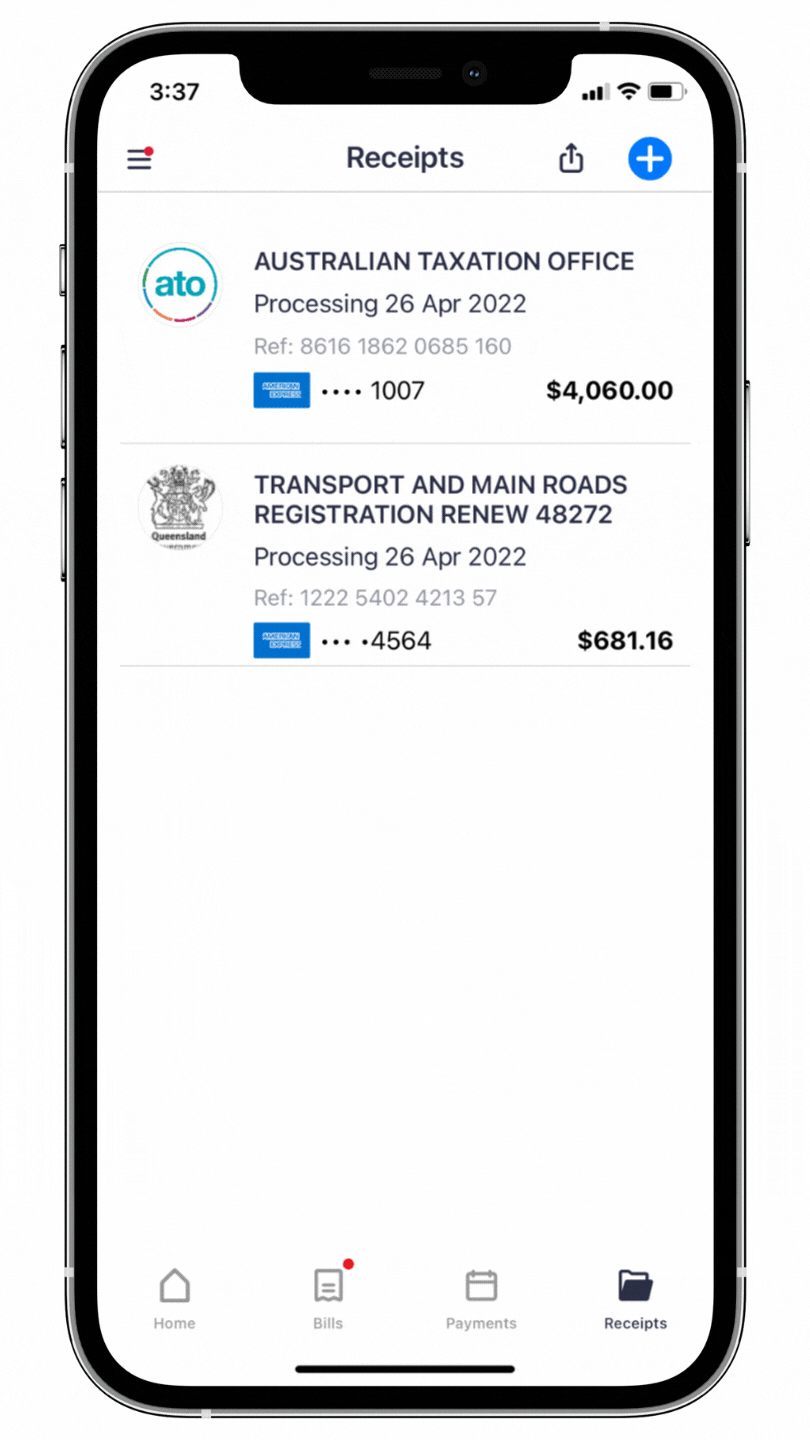 The bottom menu now has a tab for 'Receipts'. We removed the 'History' menu, which means that there is also no more 'Archive'.
Receipts has all the information you need about the past payments you've made. From here, you can tap on any payment you've made and email yourself a digital receipt.
The Wallet has moved from the right of the bottom menu to the top left menu, and is now called Payment Methods. From here you can manage all of your cards and payment methods. 
Of course, you can still utilise your digital wallet via Apple Pay or Google Pay.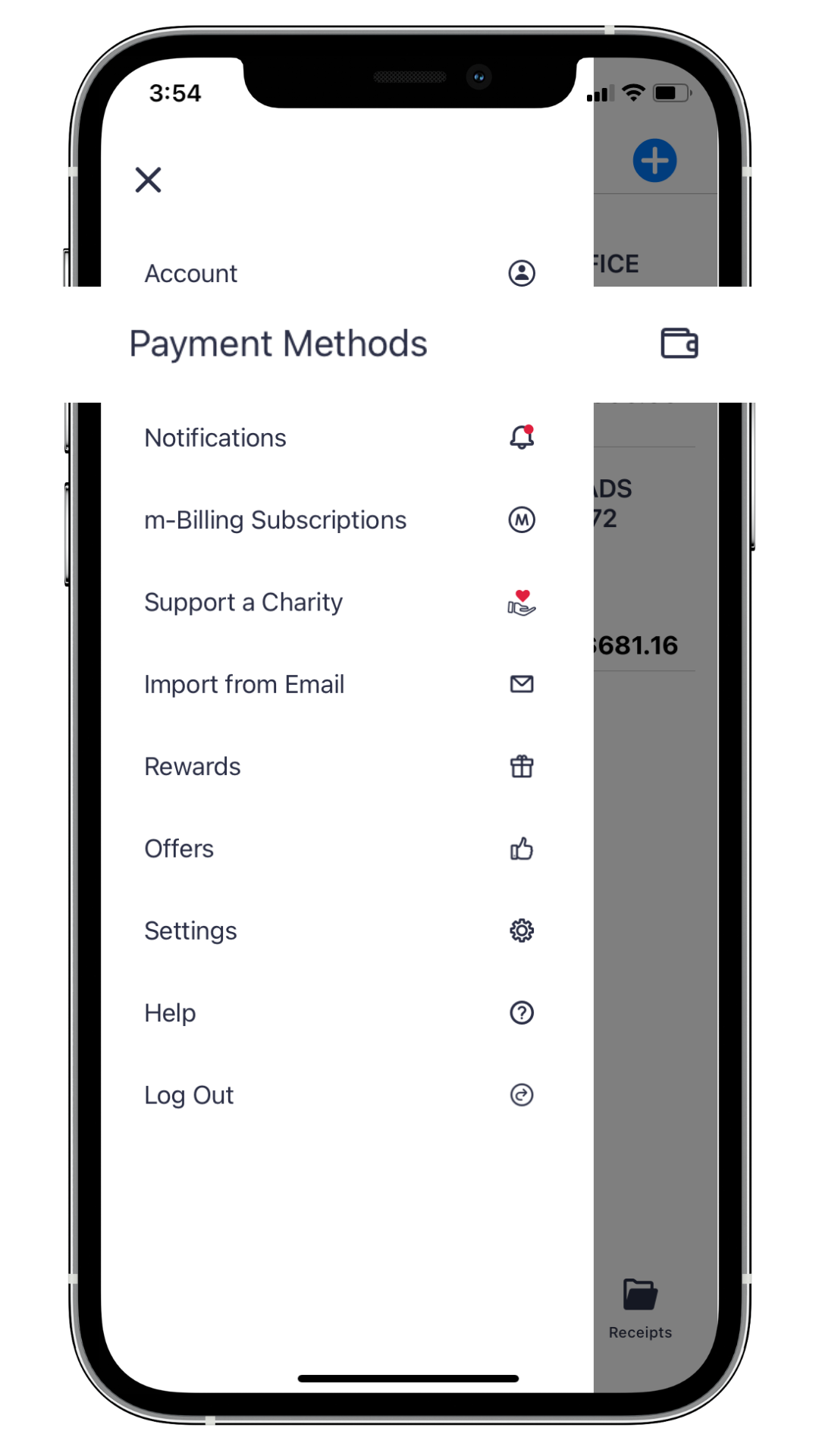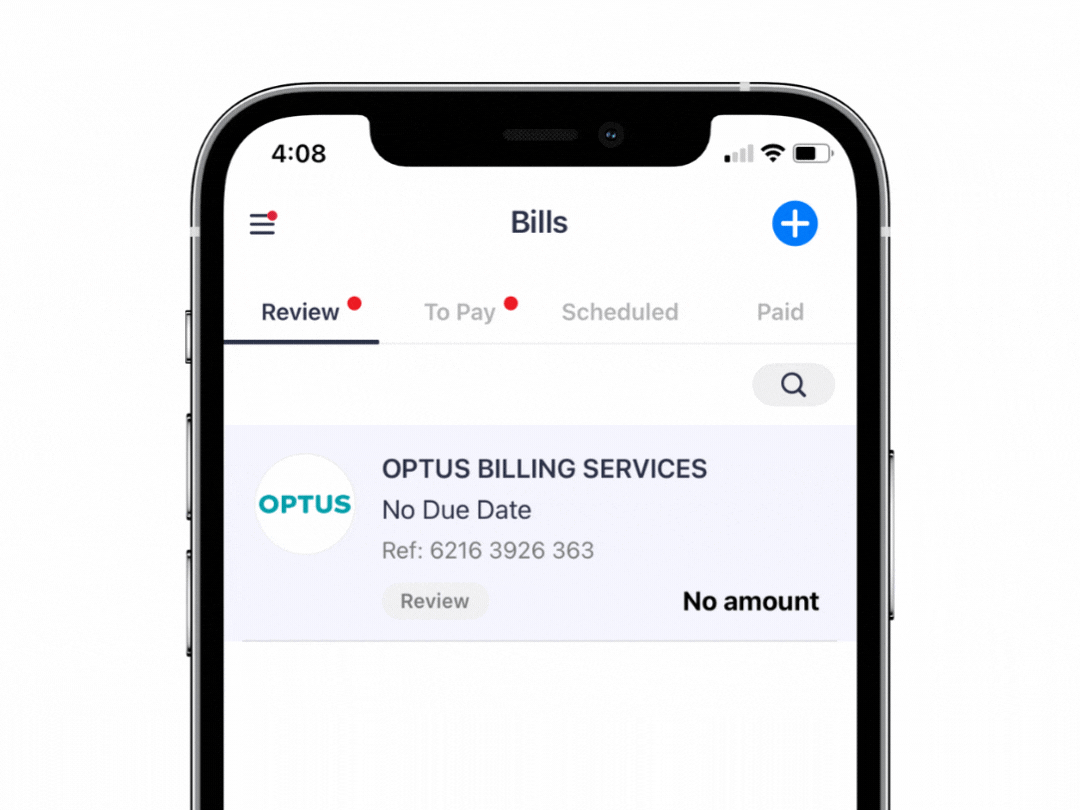 Review, To Pay, Scheduled and Paid
Review: All your bills that you have imported and shared to Sniip. 
To Pay: Bills that you need to pay! 
Scheduled: All of your upcoming scheduled payments. 
Paid: All the bills that you've paid with Sniip. 
Fully scheduled vs Partially scheduled
Fully scheduled bills will appear in the Scheduled tab under Bills. These are bills that you have scheduled payments for that pay the entirety of the bill. 
Partially scheduled bills will appear in the To Pay tab under bills. This is because you have scheduled a payment against this bill, but there is still an outstanding amount to pay!