ENJOY $20 OFF WHEN YOU PAY A BILL OF $50 OR MORE WITH SNIIP.
Pay bills with your Citi credit card using Sniip* and get rewarded with $20 off your first bill.
Whether it's your tax bill, council rates, rent, water, electricity, phone, body corporate/strata or school feeds,
if your bill contains a BPAY Biller Code, you can pay it with Sniip!*
Simply use your unique discount code to receive $20 off when you pay your first bill. 
Offer ends 31 December 2021 
Step 2. Select the menu on the top right, tap 'Rewards' and enter your unique discount code.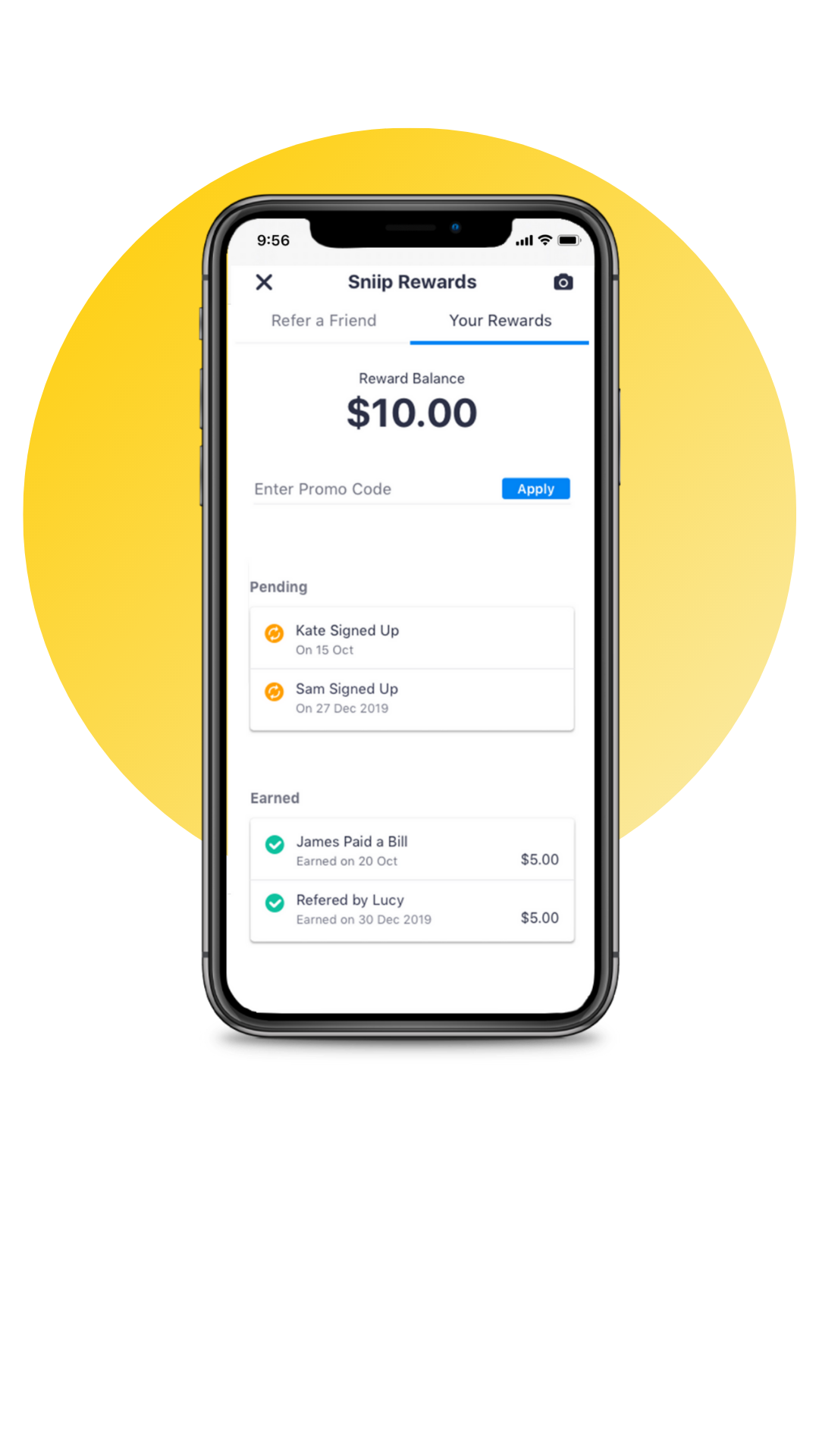 Step 3. Pay a bill of $50 or more with your Citi credit card and turn on 'use Sniip Rewards' on the pay screen for $20 off your first bill.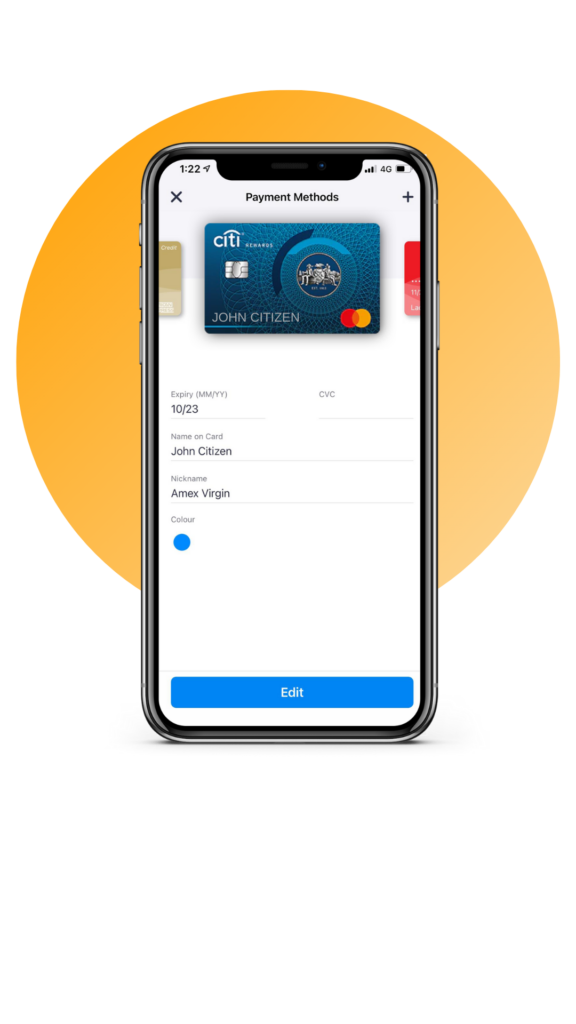 Don't have a Sniip account? No worries! 
Sign up today and start paying all your bills with Sniip.
1. To be eligible to receive a $20 off your first bill, you need to have a Sniip account, enrol your Citi credit card as the primary payment method, enter your promo code and pay a bill of $50 or more by 11.59pm Sydney time 31 December 2021. There is a 1.5% (incl GST) processing fee for using your card with Sniip. Your promo code may not be used in conjunction with other offers
and can only be used once. $20 discount is non-refundable and non-redeemable for cash.
2. Each BPAY biller is reviewed by Sniip to ensure it is in a permitted industry. This process is completed within one business day of you adding that biller for the first time into Sniip. For current list of restricted sectors, please refer to sniip.com/faq. Restricted sectors include but are not limited to Remittance service provider, Charities and Not-for-Profit, Intermediaries, Pay-day lenders, Internet gambling, Casinos, Goods dealers, Foreign exchange currencies,
Securities and derivatives, Managed investment schemes, International business operations, International students or travel products, Hiring and leasing, Banking and financial institutions.