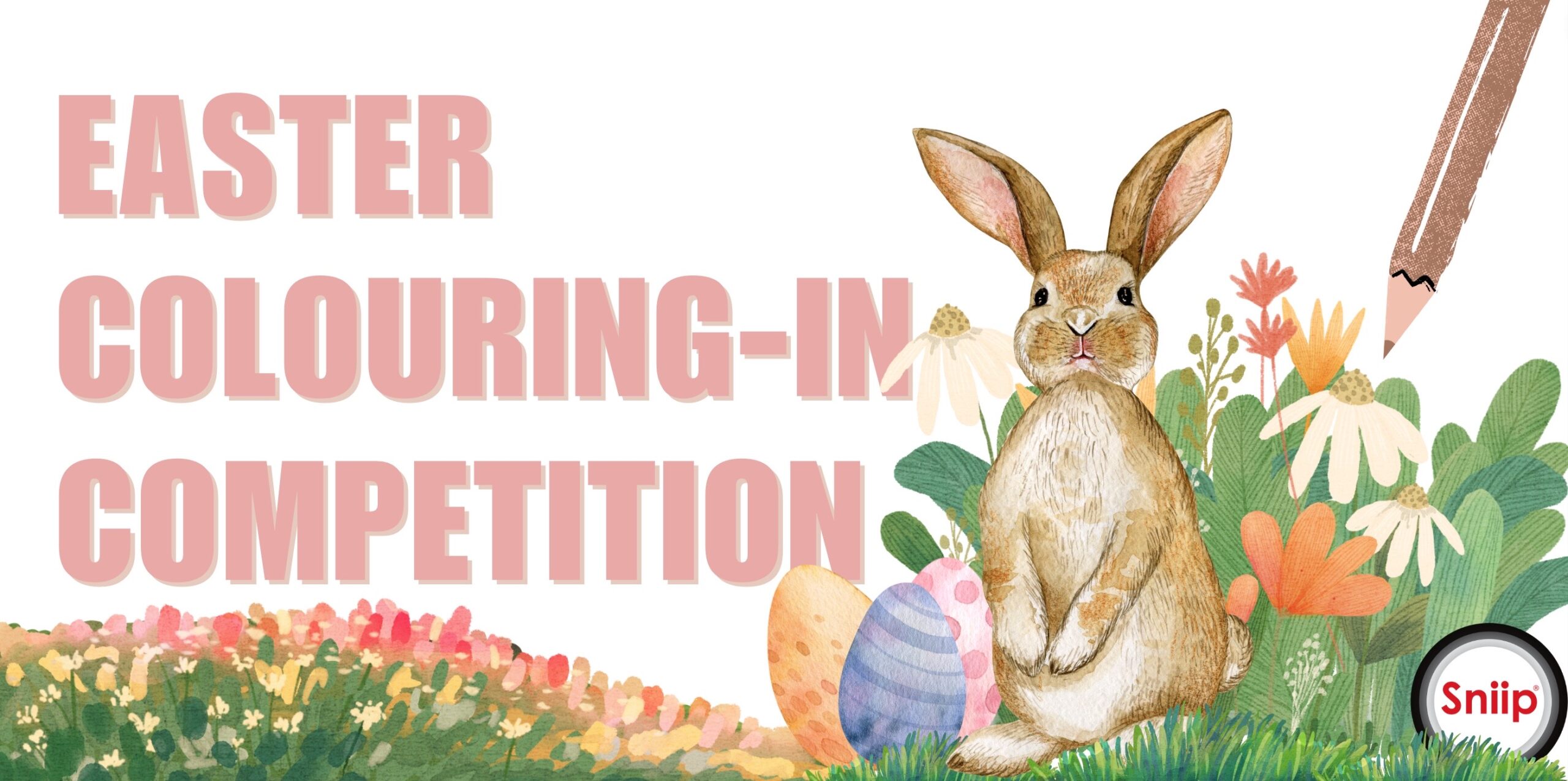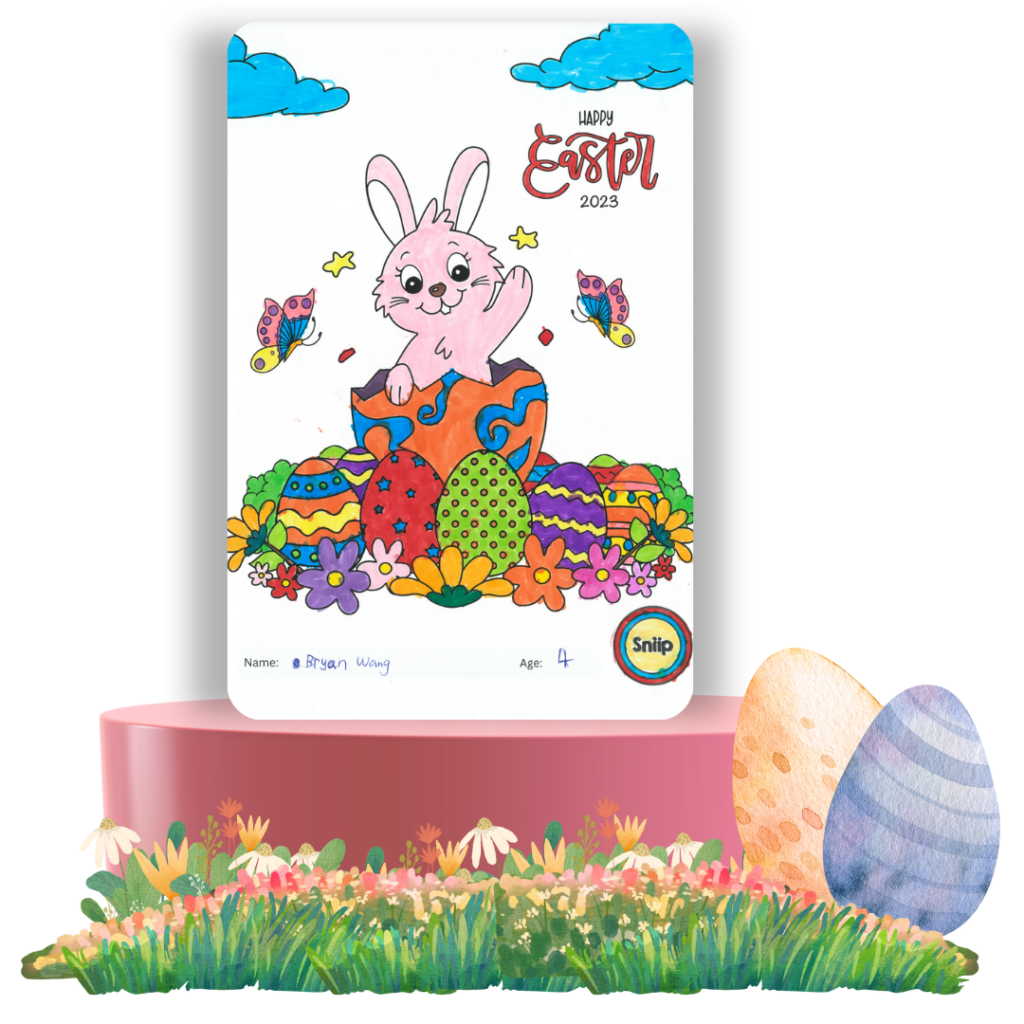 First Place
Bryan, age 4 from New South Wales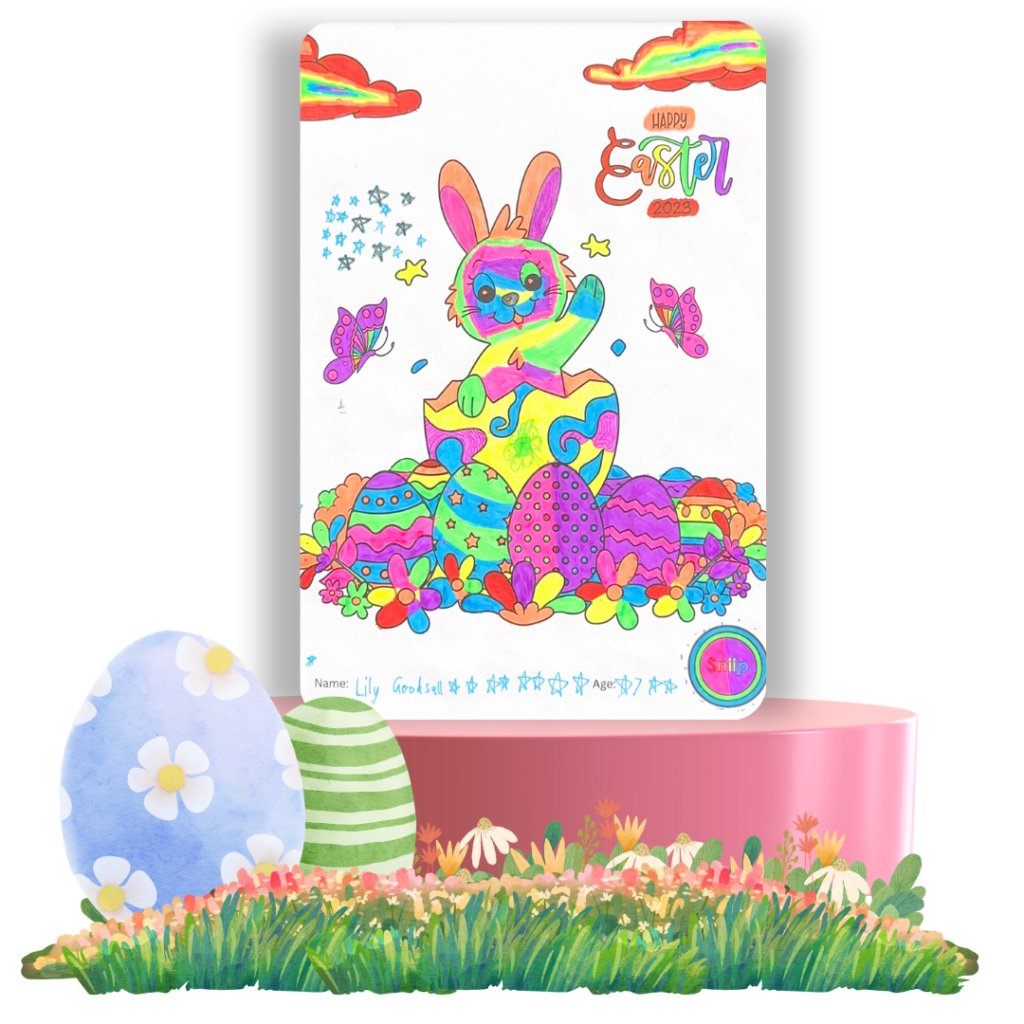 Second Place
Lily, age 7 from New South Wales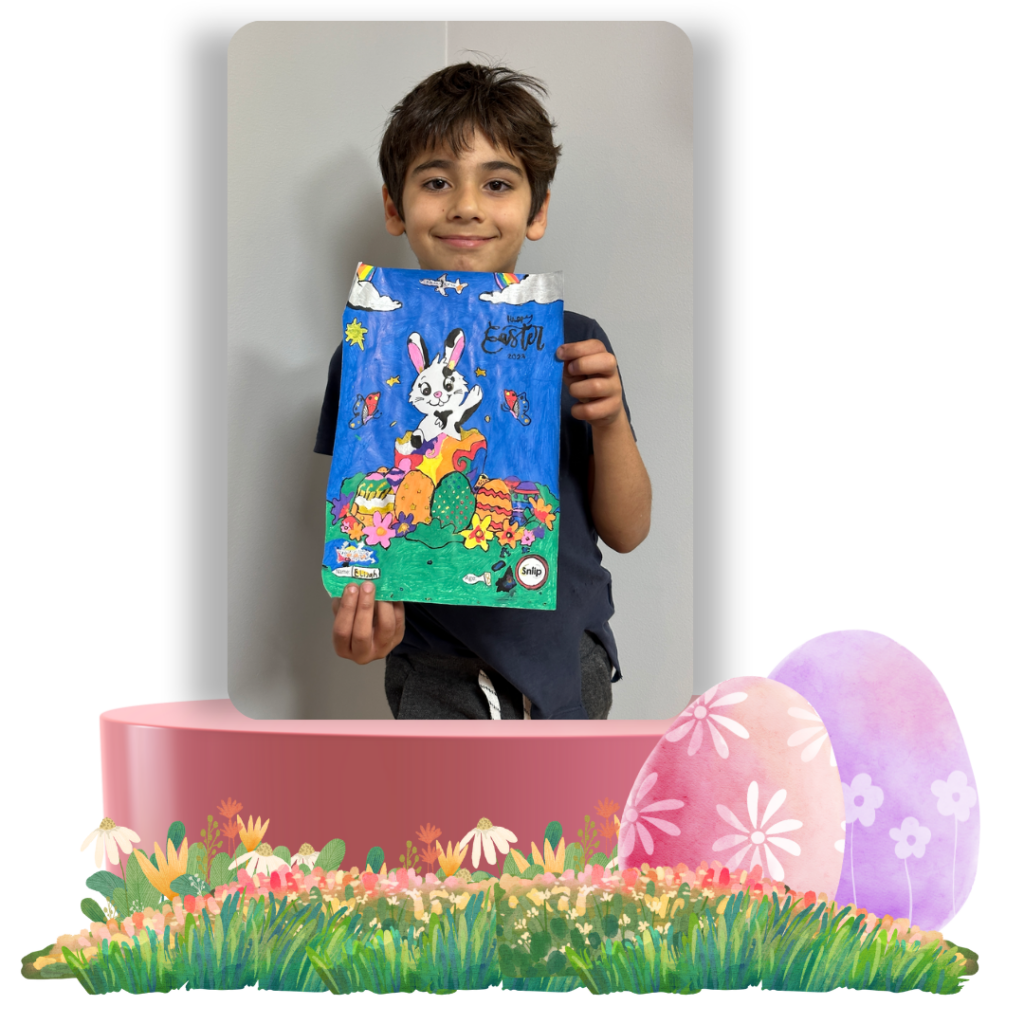 Third Place
Elijah, age 8 from Victoria
First prize goes to Bryan, 4 of NSW:
"A very neat and clever entry. I like that he's followed the colour scheme onto the Sniip logo too. For a four-year-old I'm impressed by how neat the colouring is. A very talented entry that really stood out! Congratulations Bryan."
Second prize goes to Lily, 7 of NSW:
"A vibrant entry, really love the use of bright colours! Lily's entry jumped out at me straight away because of the colours and creativity. Really well done Lily!"
Third prize goes to Elijah, 8 of Vic:
"I really like that Elijah coloured all the sky blue then very bright colours for the bunny. A great entry. Very nice!"

Celebrating Easter with a colourful competition
Get your colouring in pencils ready!
We know that many of our users have little ones in their lives – whether it's your child/step child, grandchild, niece/nephew, cousin, best friend's kid, Godchild, student at your school/daycare/after school care or your cutie patootie little neighbour's child. So, we wanted to do something special for them this Easter. We can't wait to see all the creative and colourful entries from your young artists!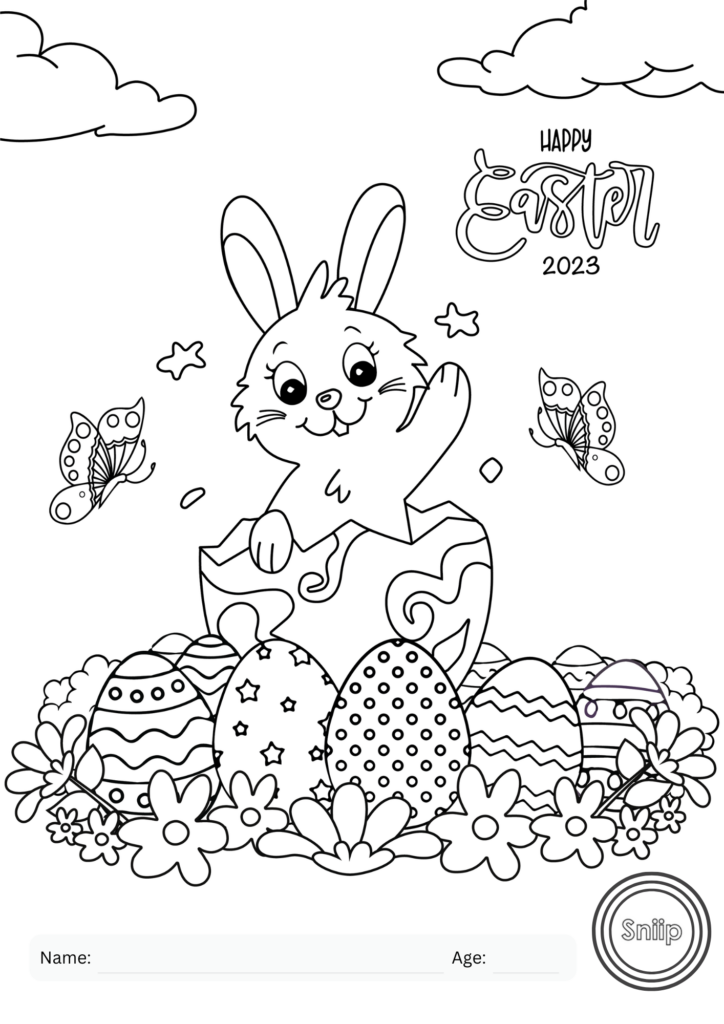 Check out some great entries!

First prize
$100 Sniip bill voucher
Jumbo Easter Hamper (valued at $200)
Second prize
$50 Sniip bill voucher
Large Easter Hamper (valued at $100)
Third prize
$25 Sniip bill voucher
Mini Easter Hamper (valued at $50)
3 x Runner-up
$10 Sniip bill voucher
Petite Easter Hamper Easter Hamper (valued at $25)
The prizes are not transferable or exchangeable.