Last minute Christmas shopping? Sorted!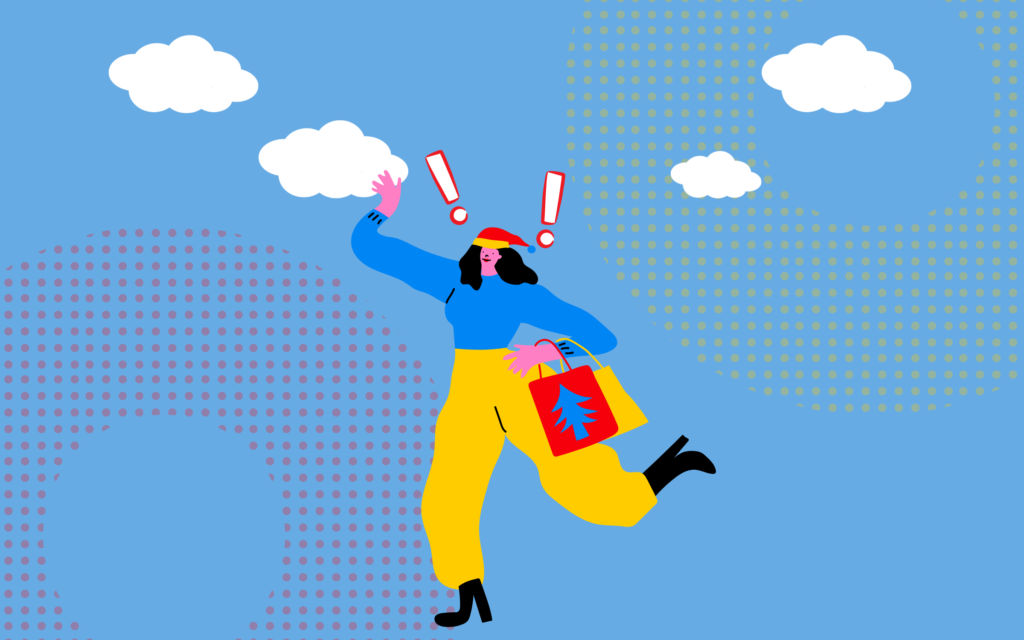 1.Buy an experience 
You're pressed for time and the person you're buying for likely has enough stuff in their home already. Why not buy them an experience instead? Shop last minute from the comfort of your own couch with little more than a bank card and a printer (or just email the gift certificate to them instead). Sorted!
There's a plethora of options online like RedBalloon for the adventure junkie or subscriptions like Magshop or Book a Buy for the avid reader. You can even get creative and organise your recipient a home cleaner/ ironing done for a week or two/a facial/a massage or home delivery meals (try HelloFresh 0r Soulara) too. 
2. Make a donation in their name 
Charities have done it tough this year and could do with all the support they can get. How about making a donation to a cause or charity that aligns with your recipient's values. You can easily make a donation to one of the registered charities in the Sniip app too, simply open the app, tap the menu and select 'support a charity'. 
3. Stock up on their favourites 
Your local supermarket might seem like the last place to go to buy presents, but if you're time poor (and on the way to the party), it can be beyond helpful. 
Does your friend/family member love a particular chocolate or an expensive brand of oat milk?
Why not stock up their favourite supplies or put together a quick hamper. Simply grab a mixing bowl, pop your items in the bowl then cover with an over bag and you're done. There's some great ideas of what you could fill your gift basket with, here. No-one is going to begrudge a gift of a few blocks of their favourite supermarket chocolate/ treat. 
4. Same day and same evening delivery 
There's a selection of online retailers who offer expedited delivery for Christmas day. You get what you pay for and if you need speedy delivery, it will cost you but sometimes it's worth the money to remove the stress you're feeling for gifts not being sorted. It's been a whirlwind of a year and December kind of snuck up on all of us. 
If there's a specific item you need/want to buy, check out sites offering same day/ evening delivery like The Iconic, Target and Myer (click + collect), The Hamper Emporium/ Hamptons Hampers.
5. Regift, regift, regift 
Who says regifting has to be saved for next Christmas? By this point we've probably all been part of some form of Secret Santa/ present swap situation. Why not take the opportunity to regift it onto someone else who will really appreciate it? 
Or, maybe you've got some almost expired gift cards collecting dust in your wallet from Christmas 2019 or birthday/celebrations been and gone. Save yourself some pennies and use up the gift cards when doing your Christmas shopping this year.  That's some savvy regifting!