Sniip rewards customers thanks to BPAY Group's open access and collaboration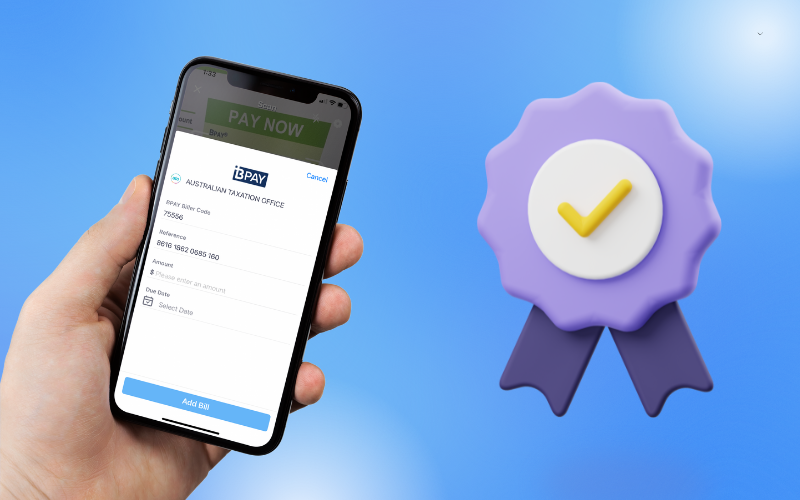 Mobile bill payments platform Sniip is allowing customers to pay their bills using American Express or Apple Pay after building a unique connection with BPAY.
The innovative service was made possible using BPAY Group's open access and collaborative approach to new partnerships. This will cut the time and cost of connecting with the popular payment service.
"BPAY has opened up their tech capability to allow partners like us to create a superior user experience for customers wanting to access the BPAY biller network and its payment rails," says Sniip CEO Damien Vasta.
For Sniip, it means that customers can still accrue reward points when paying bills on any credit card. The bill payment is ultimately routed through the lower cost BPAY network, which includes more than 60,000 billers. They can also choose to pay with their bank account and pay no transaction fee.
"We give the customer a choice at the front-end of the transaction as to how they want to pay. The best part is that while we are giving customers that flexibility, it does not cost the biller. The payment is arriving to the biller through BPAY in the same way that it would normally be received via a bank," said Vasta.
Control and flexibility
It gives customers even greater flexibility to choose the account or card they want to pay bills with, on top of the control they already enjoy with BPAY.
While around 20% of consumers use direct debit to pay bills[i], there are many frustrations felt by consumers. This includes needing to update card details when they expire and getting charged more than they expected[ii].
Sniip brings the control of BPAY into one app that is not tied to a single banking institution, which may limit bill payments to its own bank accounts or a linked credit card.
"We started out thinking we needed to be an alternative to BPAY. But we realised that BPAY is just so ubiquitous and trusted by customers that we need to embrace and collaborate with them," says Vasta.
Sniip initially launched in Queensland in 2015. But its recent decision to partner with BPAY increased the number of billers it could accept to over 60,000 and potential access to an extra 1.5 million daily bill payments.
Sniip continues to build new features
BPAY Group launched a range of APIs in 2019 and to date more than 60 companies have already used the APIs to bring the BPAY service to their customers.
"BPAY APIs are critical. It won't be where the Sniip product ends, but it's certainly where the product starts and where we want to really make an impact," said Vasta.
BPAY Group recently launched two new APIs: a Submit BPAY Payment and Manage BPAY Biller, which bring real time capabilities to the service.
Sniip also offers customers enhanced features. These include the automatic importing of a bill from an email account, payment scheduling, reminders, and comprehensive receipt storage. Customers can scan their bill with the app rather than manually entering the BPAY biller code and reference number. Sniip allows customers to pay securely via face ID, fingerprint or PIN.
Sniip said it plans to include new bill payment options beyond popular credit and debit cards. This will potentially include loyalty points, bill smoothing finance (Buy-Now-Pay-Later), and cryptocurrencies. Several other innovations are also being developed to make life simpler for businesses. This will include being able to send invoices and customers being able to pay them via Sniip.
"One of the most exciting features that we're going to be rolling out shortly is BPAY View, which will be the first time it will be made available within a 'bank agnostic' bill payment app," said Vasta.
"This means that all BPAY View-enabled billers will be available to Sniip customers. They will be able to receive household bills digitally and make payment with one click," he added.
Published by BPAY Pty Ltd (ABN 69 079 137 518) email: marketing@bpay.com.au. The BPAY Scheme is managed by BPAY Pty Limited. When you use BPAY payment products, the BPAY Scheme is paid fees relating to processing costs and BPAY Scheme membership. Contact your financial institution to see if it offers BPAY payment products and to get the Product Disclosure Statement. Any financial product advice provided by BPAY Pty Limited in relation to BPAY payment products is general advice only and has been prepared without taking into account your objectives, financial situation or needs. Before acting on such advice, you should review the Product Disclosure.
[i] RFI Payments Diary 2020
[ii] RFI Digital Banking March 2021
25 May 2021 – By Collaborative Media & Publishing
Visit article: https://bpaygroup.com.au/news/articles/sniip-rewards-customers-thanks-to-bpay-group%E2%80%99s-ope.