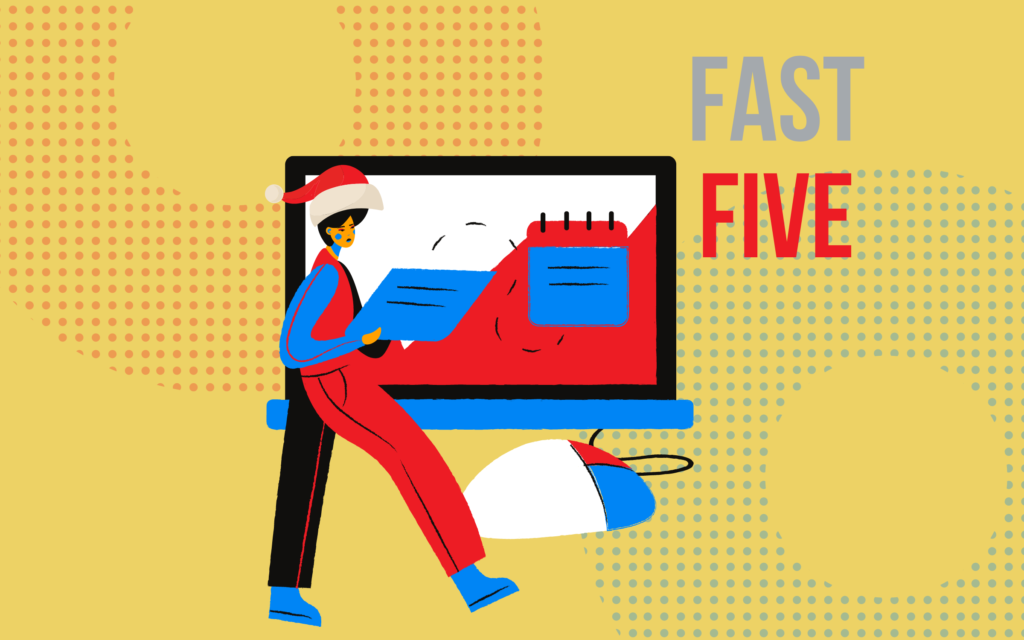 Fast five: holiday hacks to save you serious $$
1. Do a little (read: a lot) DIY
2. Don't buy presents for yourself
We see you adding that extra item to the cart. A little something for the list, a little something for yourself can spiral out of control quite quickly and blow the budget. 
As tough as it is, resist the urge. It's likely the item you're chasing will be available in the New Year when your gift giving finances have had a little breather. 
3. Unsubscribe from marketing emails
If you're not in the market for something, you likely don't need to be receiving marketing emails. If you are in the market for something, it's easy enough to find a deal/ discount when you need it.  It's amazing how often you find you "need" something just because it's on sale. 
It might be time to do a quick little stocktake/cleanse of your inbox and determine which emails you need to be receiving and which ones are a little too tempting.
4. Think out of the box for a holiday
The international and potentially interstate borders where you live may not be open for Christmas and let's be honest, there may be no room for travel in the budget this year.  
A little staycation can be a fun way to switch it up and feel like you're had a break. Sometimes a little distance from the house, away from chores and whatnot is a holiday in itself. 
Perhaps go camping and explore a local National Park. Or, if you're not up for roughing it, support a local business and book a few days at a nearby hotel or perhaps an Airbnb.
If you pay your bills with the Sniip app, you can earn full points on your points earning bank card. 
While the international borders are closed right now, why not bank those precious loyalty points now. That way, when you're ready to fly again, you can take off in style!