Want your bills delivered to the Sniip app?
Ever feel like you need a personal assistant (PA) in your life? Your bill PA is here! 
From your email inbox to the Sniip app, your bills can be automatically uploaded as soon as they arrive. You'll receive a push notification and then tap to pay now or schedule your payment. It's a huge game-changer!
This streamlined process enables you to receive and settle your bills within a matter of seconds. 
Enter your mobile number and we'll text you a link to download the app.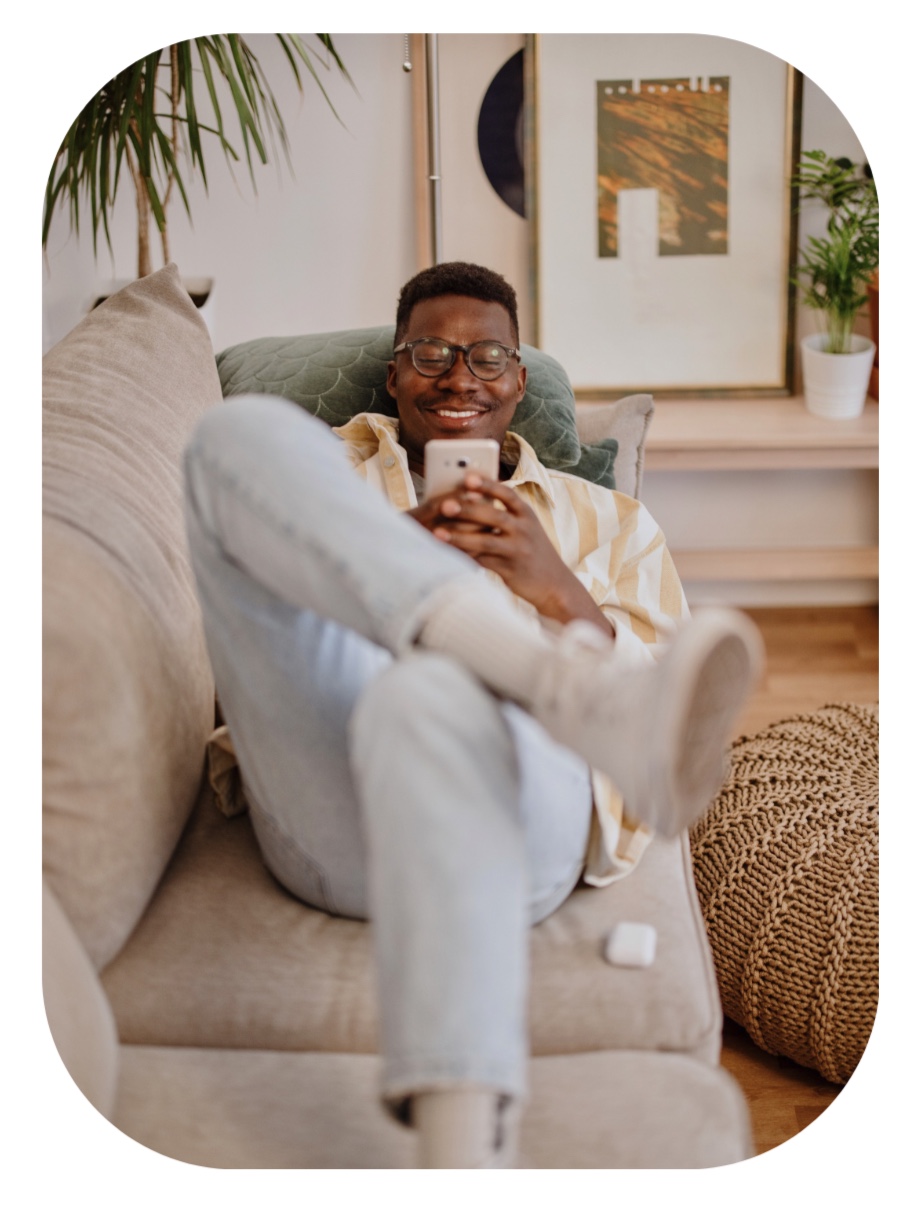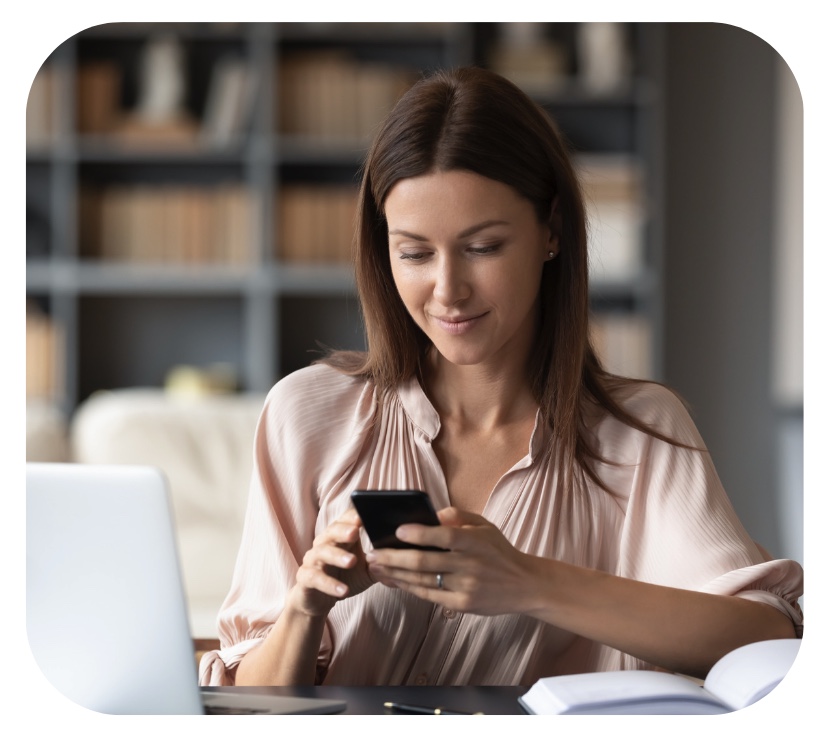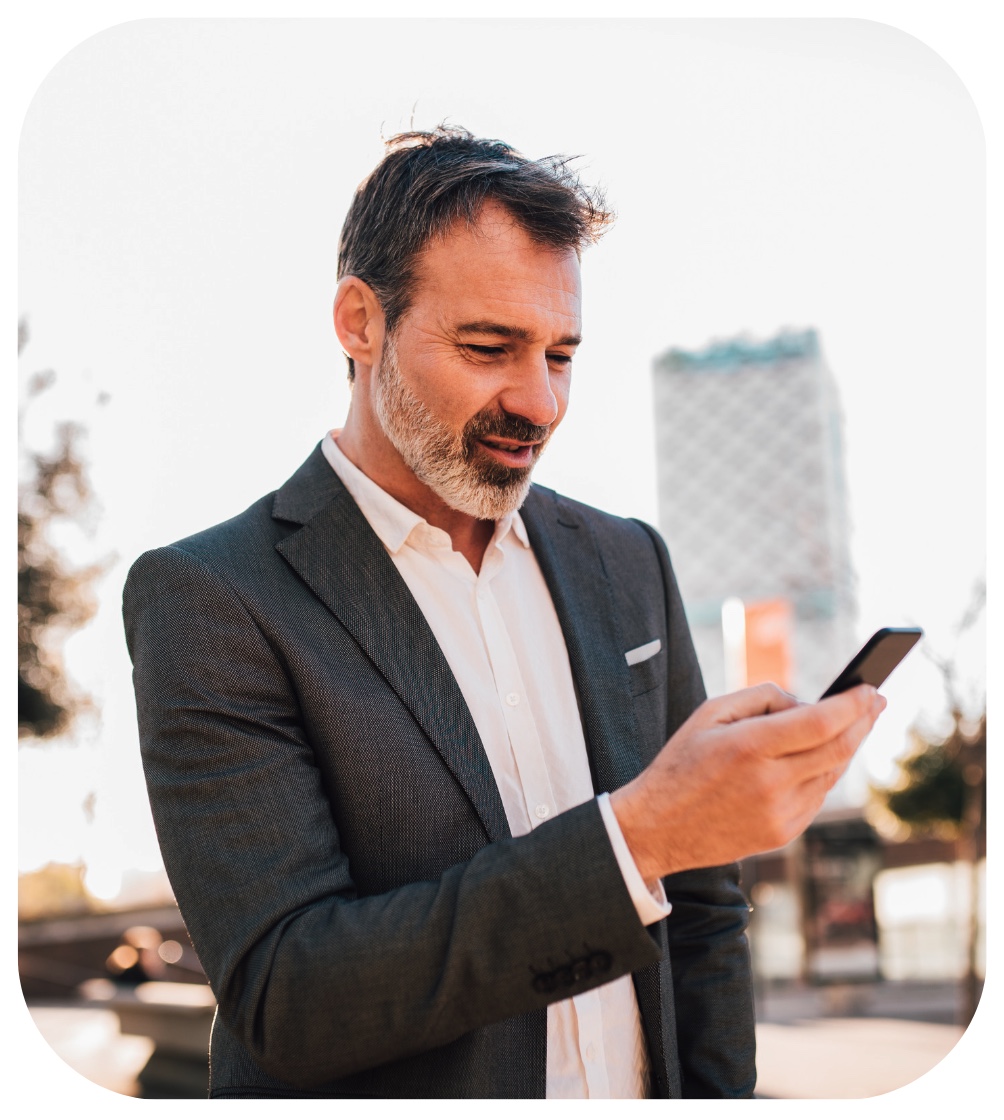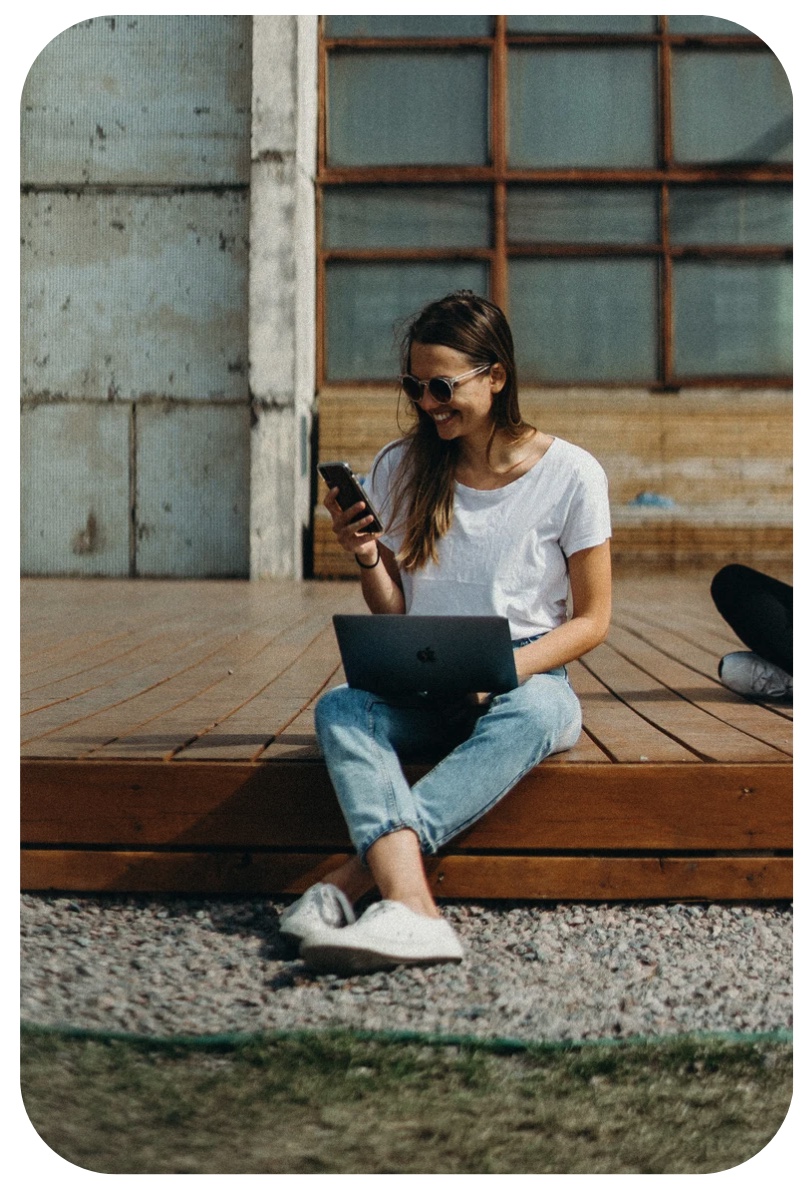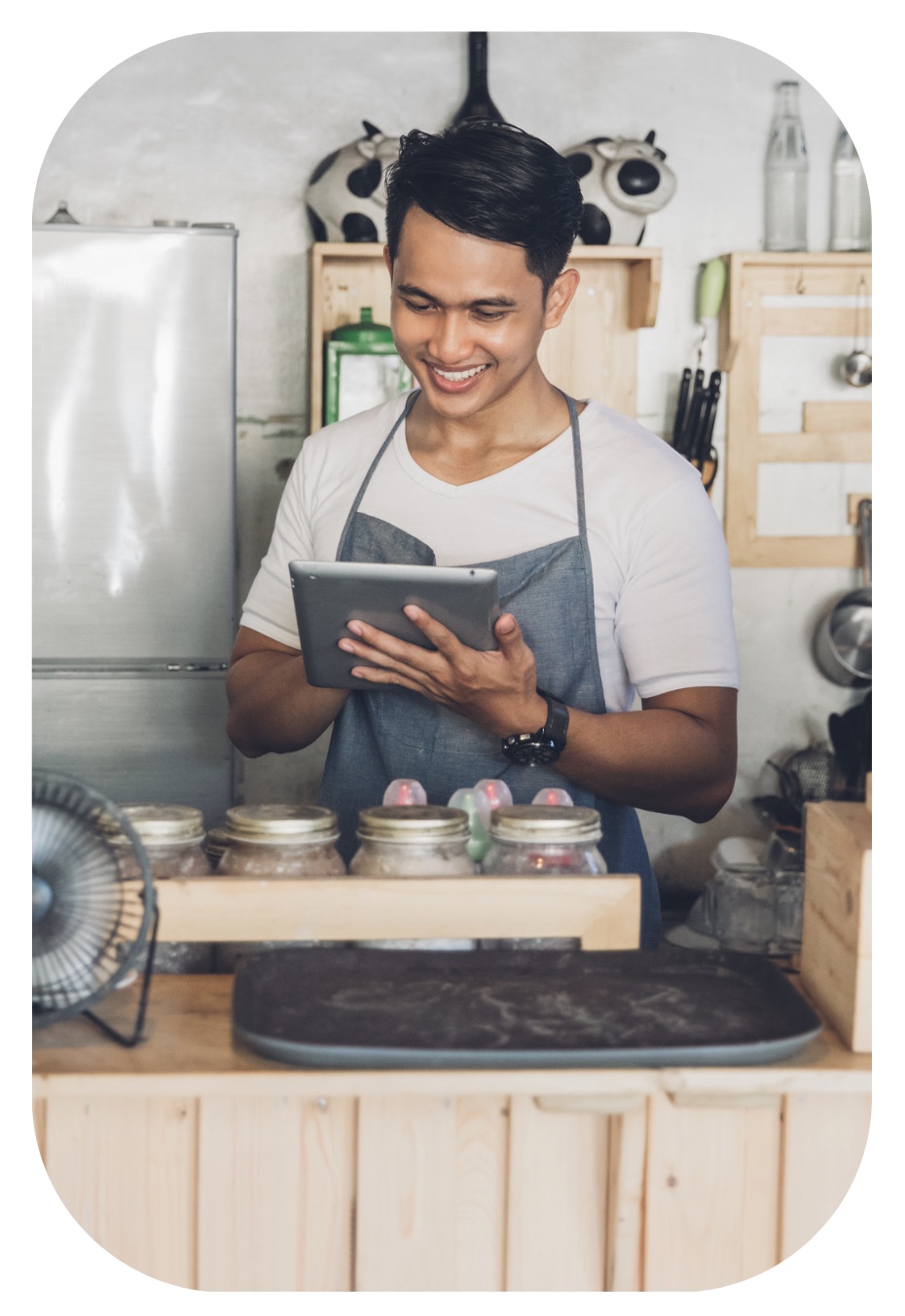 What happens when you enable auto-import?
Learn all about the benefits of syncing your email with Sniip
Tap the menu in the top left corner.
Select 'Import from email'.
From here, choose your email provider and enter the email address you'd like your bills imported from.
Tap 'Continue' and follow the prompts to connect your email address.
Currently, this feature is only available for Gmail and Microsoft email accounts (with more accounts coming soon). If you use a work or business account and have a custom email domain, ask your technical team if it's hosted by Gmail or Microsoft. If the answer is yes, you'll be able to use the feature!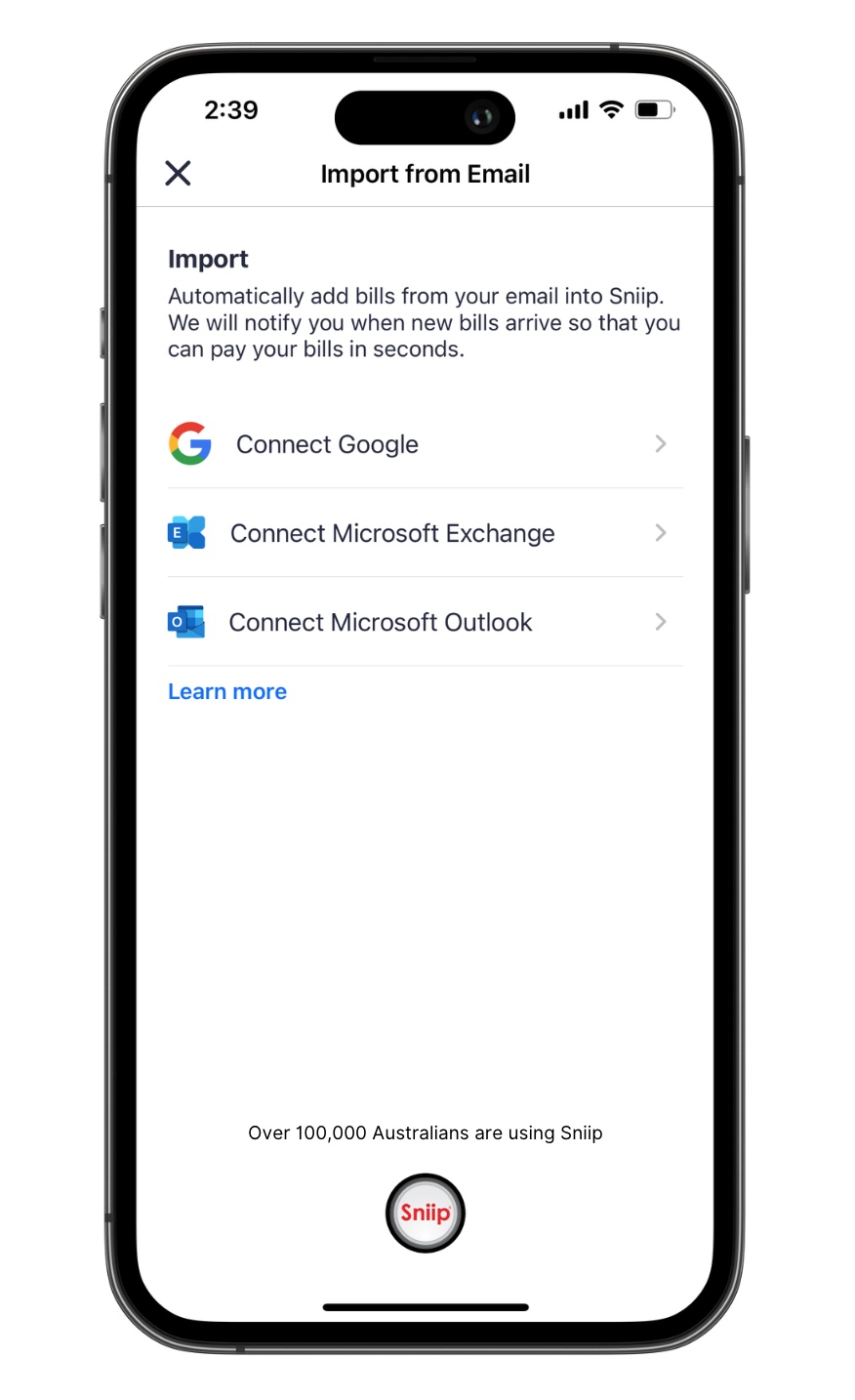 Step 2. Push notification
Once a new bill is sent to your email inbox, you'll receive a push notification from Sniip letting your know your bill has been uploaded to the app.
Simply tap on the notification to open the Sniip app and pay or schedule your payment!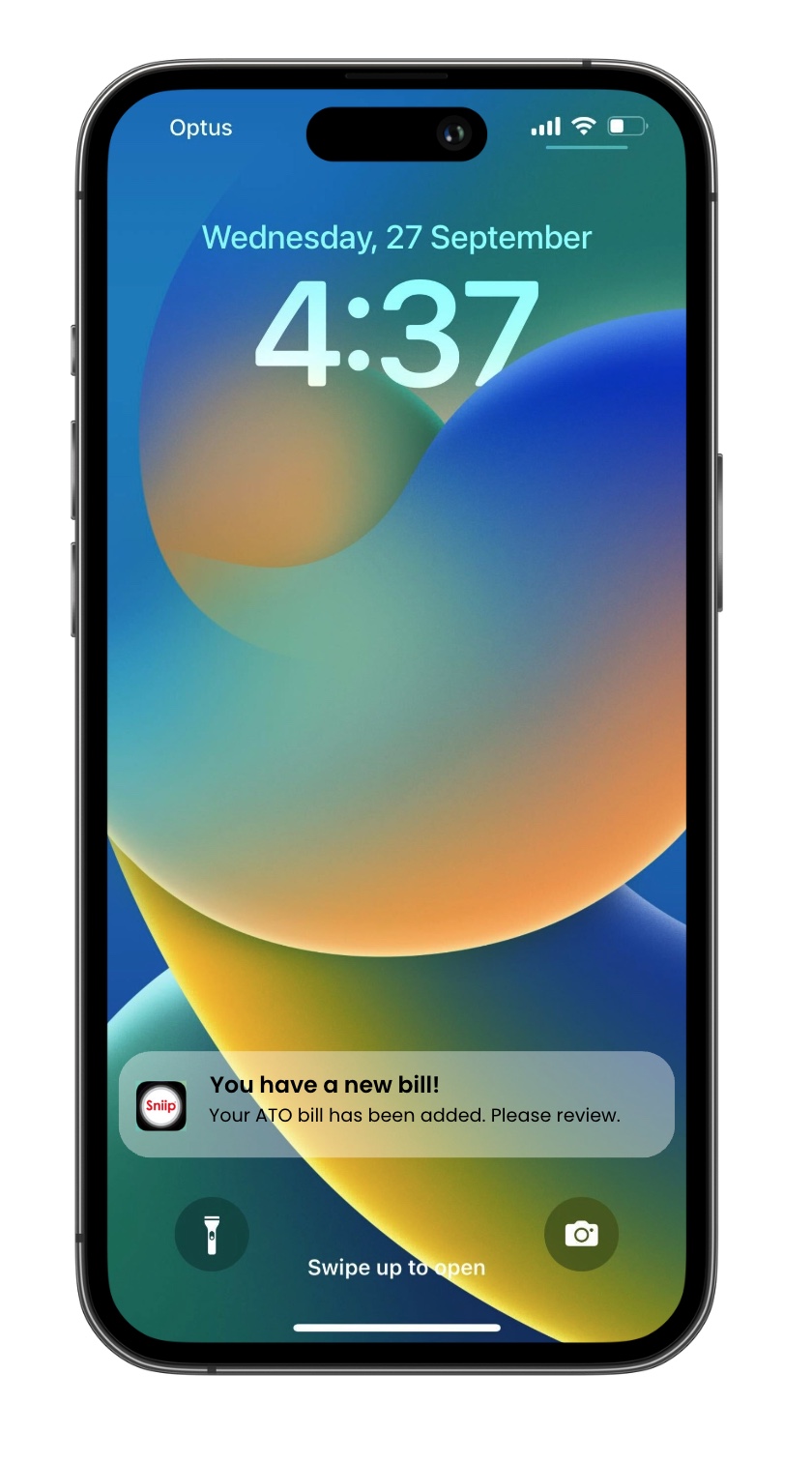 Step 3. Pay now or schedule
You're all set to pay your bill now or schedule it to be paid at a future date!
Sniip also supports Apple Pay and Google Pay. You'll automatically see Apple Pay or Google Pay as the first option on the pay screen, if your biller supports BPAY.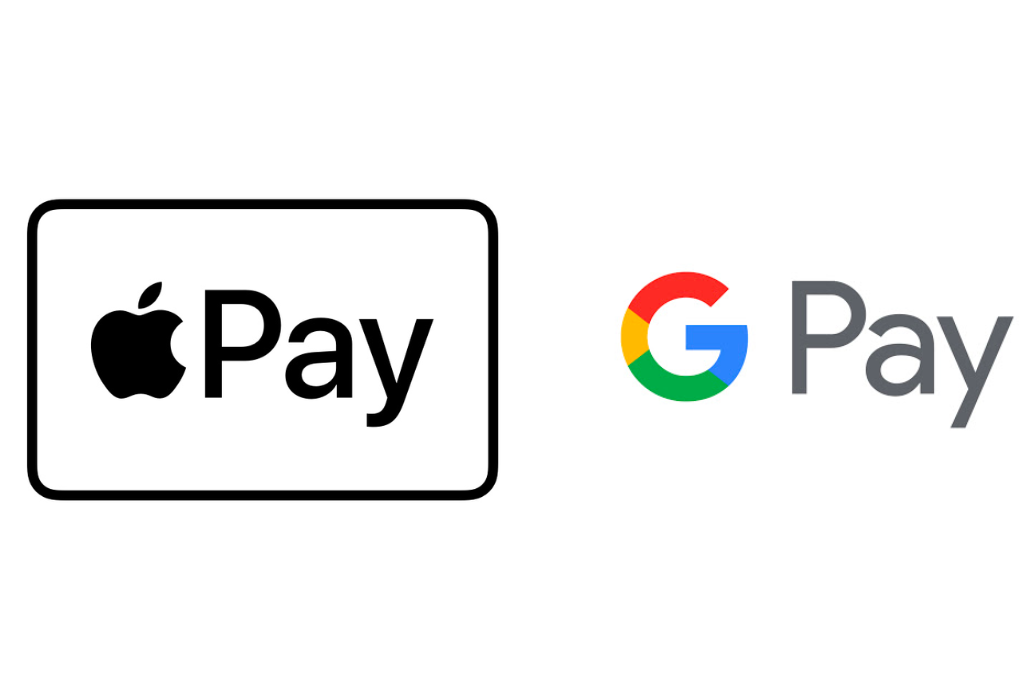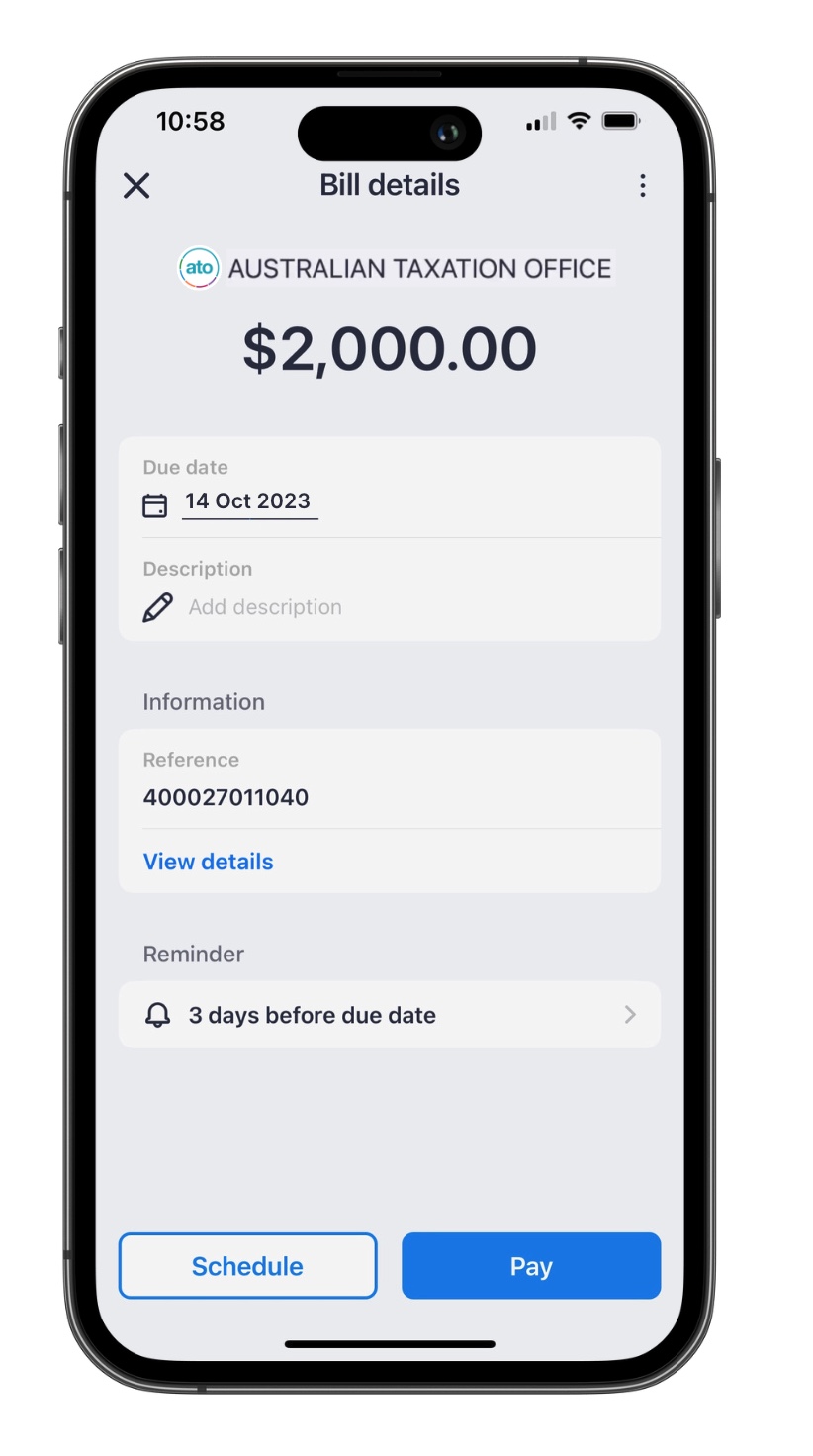 Your go-to bill payments tool
Any payment method. Any bill*. Earn full points.   
The Sniip app compiles all your bills and payment receipts in a single location, ensuring effortless access to pay bills and review your complete payment history.
*restricted/blocked industries apply
Experience streamlined payments
Syncing your email with Sniip provides a comprehensive solution to bill management, freeing you from the overwhelming clutter of bills that tend to pile up in your inbox.
With this synchronisation in place, Sniip takes on the task of collecting and notifying you about bills. Not only does this save you time, but also ensures that no bill goes unnoticed or unpaid. Auto-bill import also creates a clutter-free email experience, so you can focus on essential correspondence without the distraction of emails from different bill providers.
Along with these streamlined benefits, you gain better financial control, as Sniip offers a clear overview of your bill payments and history – so you can make informed decisions about your spending and budgeting. With Sniip, all your upcoming bills and bill payment receipts are consolidated into a single, easily accessible location!
Having one central app for your bill payments significantly simplifies the process of managing your expenses and reviewing your bill payment history. Instead of juggling various due dates and sifting through emails or physical documents, you can effortlessly access and track all your upcoming bills and payment receipts with just a few taps.
With a Sniip account, you can proactively plan for upcoming expenses, and ensure that you never miss a payment deadline. Additionally, having your complete payment history readily available allows you to monitor your expenditure patterns. It also provides a comprehensive overview of your financial history for tax purposes.
By automating the process of paying your bills, you eliminate the (often error-prone) manual task of tracking due dates and payment amounts.
In short, our auto-import feature is your financial watchdog – meticulously monitoring your incoming bills and importing them into your Sniip account. Now, you're far less likely to forget or overlook a bill payment, mitigating the stress and late fees associated with overdue payments.
The added advantage of receiving notifications complements your streamlined bill payment experience. As soon as a bill is imported or a payment deadline approaches, the Sniip app sends you a notification. This proactive approach ensures that your bills payments are never missed. Receiving prompt notifications whenever a new bill arrives in your Sniip app is like having a vigilant financial assistant by your side, ensuring you're kept up-to-date with your bill payments.
These notifications serve as a safeguard against any potential oversights or missed due dates. The moment a bill is located on your inbox and added to the Sniip account, you receive an instant notification. This real-time feature of Sniip is immensely valuable, and consistently keeps you informed about your bill payments – serving as a 'digital tap on the shoulder'.
These notifications offer not just convenience, but also peace of mind. There's no need for constant email checks or sifting through physical mail to confirm that no bills have slipped your notice. Instead, you can rely on Sniip's alert system to keep you in the loop. 
As a user of Sniip, you're offered a free, personalised demo of our top tips for using the Sniip app and how the app can best work for you.
In this session, we can answer any questions you might have on getting set-up or making the most of Sniip. Your session will be hosted by Sniip Support superstar, Jennifer!