Pay Brisbane City Council Bills Easily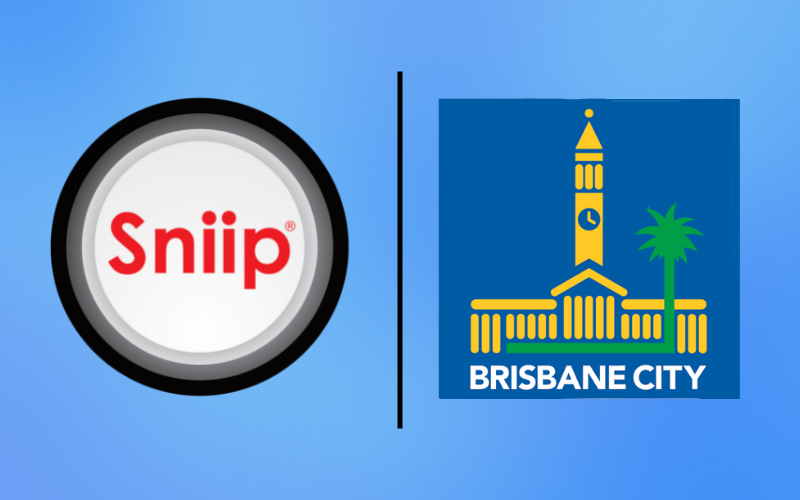 Brisbane City Council gets Sniip!
The Brisbane City Council (BCC) has entered into an agreement with mobile payment technology company Sniip to streamline its billing processes with rates notices about to be issued across the city.
Co-Founder and Chief Executive Officer of Sniip, Damien Vasta, said the company was excited about the new partnership with BCC which would provide a central, secure and organised way for customers to receive, view and pay bills in the mobile world.
"Brisbane City has over 450,000 homeowners and this technology allows for the best possible customer experience for its residents,'' Mr Vasta said.
Mr Vasta said Sniip had developed a speedy and safe method for making a payment – either by scanning the circular QR code on the bill or by electing to receive a bill electronically into the Sniip app.
"Using the Sniip app on your smart phone is more secure than carrying your wallet – no-one can view your card details or make a purchase without entering your 4-digit pin."
"Sniip provides instant payment methods as well as calendar reminders, which means people are less likely to be hit with late payment fees,'' he said.
He said BCC welcomed Sniip for its innovation, convenience and because the world-class technology had been developed in Queensland.
"Brisbane City Council has shown its willingness to embrace innovative, home-grown proposals designed to make living in Brisbane a better experience,'' Mr Vasta said.
"We are looking forward to working with BCC in streamlining the bill paying process for its customers.
Sniip is also working with other tiers of government and utilities companies to roll out the technology.
"We think that the BCC has cleared the path for other billers to offer Sniip as the most convenient payment option to their customers, especially those based in Queensland," said Mr Vasta.
He said Sniip offered substantial benefits to billers including cost savings over incumbent payment methods, quicker payments and conversion to paperless bills.
"Consumers can scan and pay their bills within seconds using Sniip's trademarked circular QR code, eliminating the need to enter a long account number or bank details or waste time paying over the phone.
"Mobile phone payments are becoming a hugely popular method of making payments to billing organisations.
"Once you've downloaded Sniip and created an account, you can pay a bill in seconds."
The BCC agreement is the latest coup for Sniip which recently successfully raised $3 million in a private placement to roll out its mobile bill payment technology across Australia.
The $3 million raising managed by Integra Advisory Partners Pty Ltd has introduced a number of successful high net worth and family office investors to the register which already includes the founding CEO and CFO of Virgin Blue Brett Godfrey and Manny Gill as major shareholders along with Sniip CEO Mr Vasta.
Sniip is also pleased to announce rugby league legend Darren Lockyer as a Sniip brand ambassador and new shareholder.