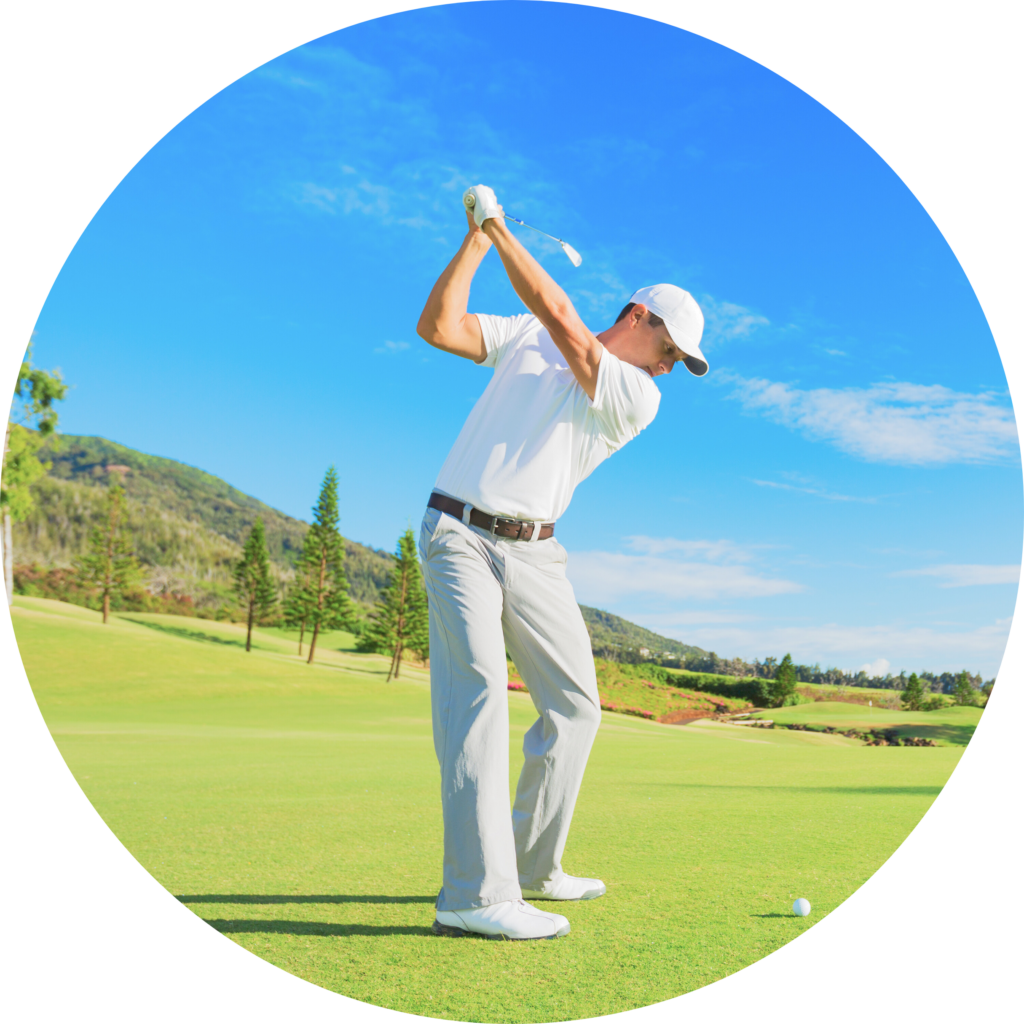 Sniip is a proud sponsor of the esteemed PGA Tour, taking place at the exquisite Nudgee Golf Club on Saturday 4 and Sunday 5 of November. Our commitment to excellence and shared passion for the sport brings us together with the Nudgee Golf Club and the PGA Tour for an unforgettable experience.
At Sniip, we understand that convenience and efficiency are essential in both golf and payment solutions. As a trailblazing financial technology company, we've taken the same principles that make golf enjoyable – precision, reliability, and a seamless experience – and applied them to your everyday bill payments.
Join us as we combine the worlds of golf and digital innovation, and witness firsthand how Sniip is redefining the way you pay (and earn points in the process). With our cutting-edge mobile payment platform, we're making transactions effortless, secure, and hassle-free, ensuring you can spend more time on the golf course and less time worrying about payments.
Plus, with all the points you'll earn on your payments, perhaps your next course might be an international one? ✈️ Stay updated on all the exciting developments, events, and updates from our partnership with the PGA Tour and the Nudgee Golf Club right here. 
Sniip is a mobile bill payments app that empowers you to pay bills your way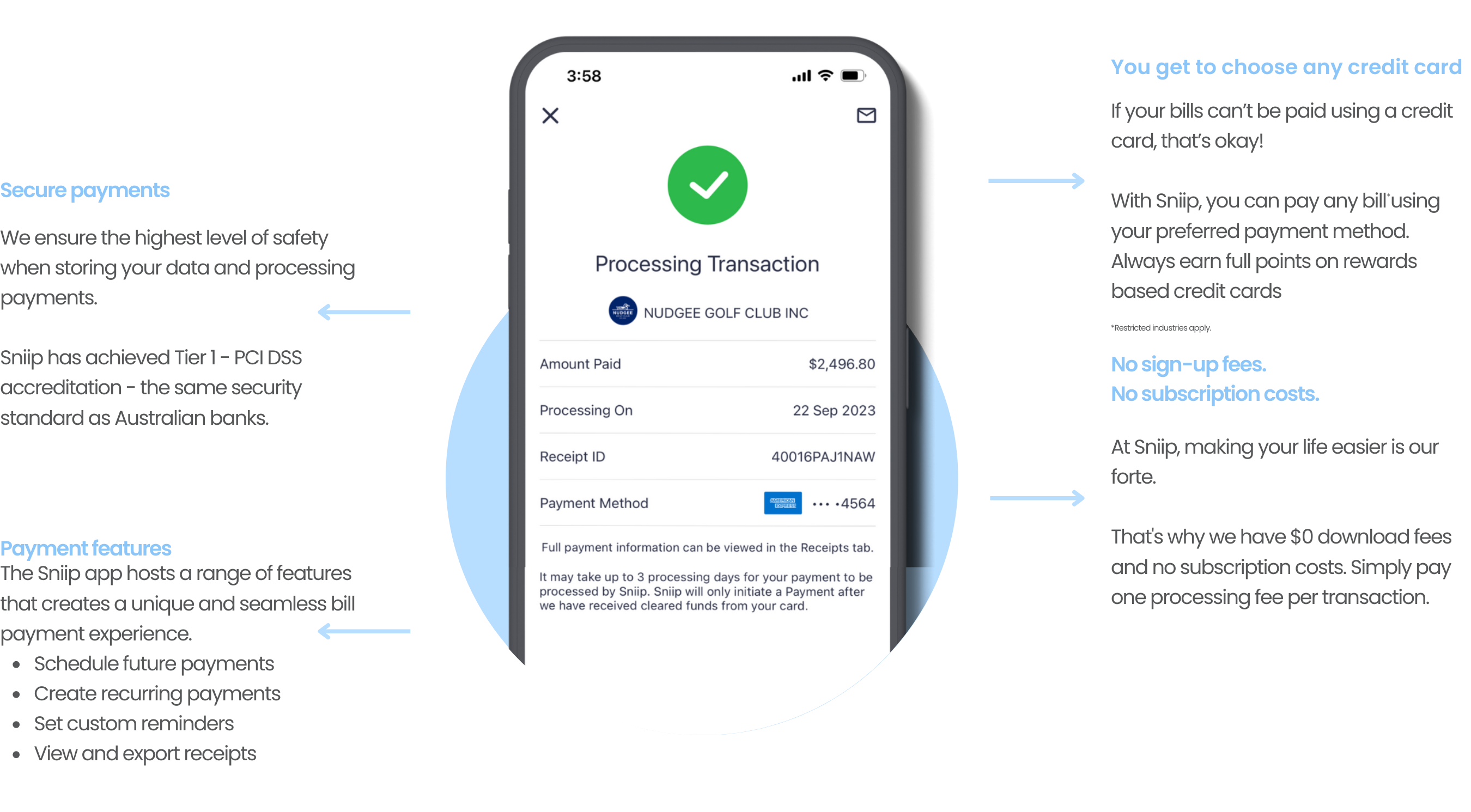 PGA Tour 2023 Australia Events
Disclaimer: all above information has been sourced from the Offical PGA Tour website. Please refer to the official PGA Tour website for all up to date information regarding PGA Tour events.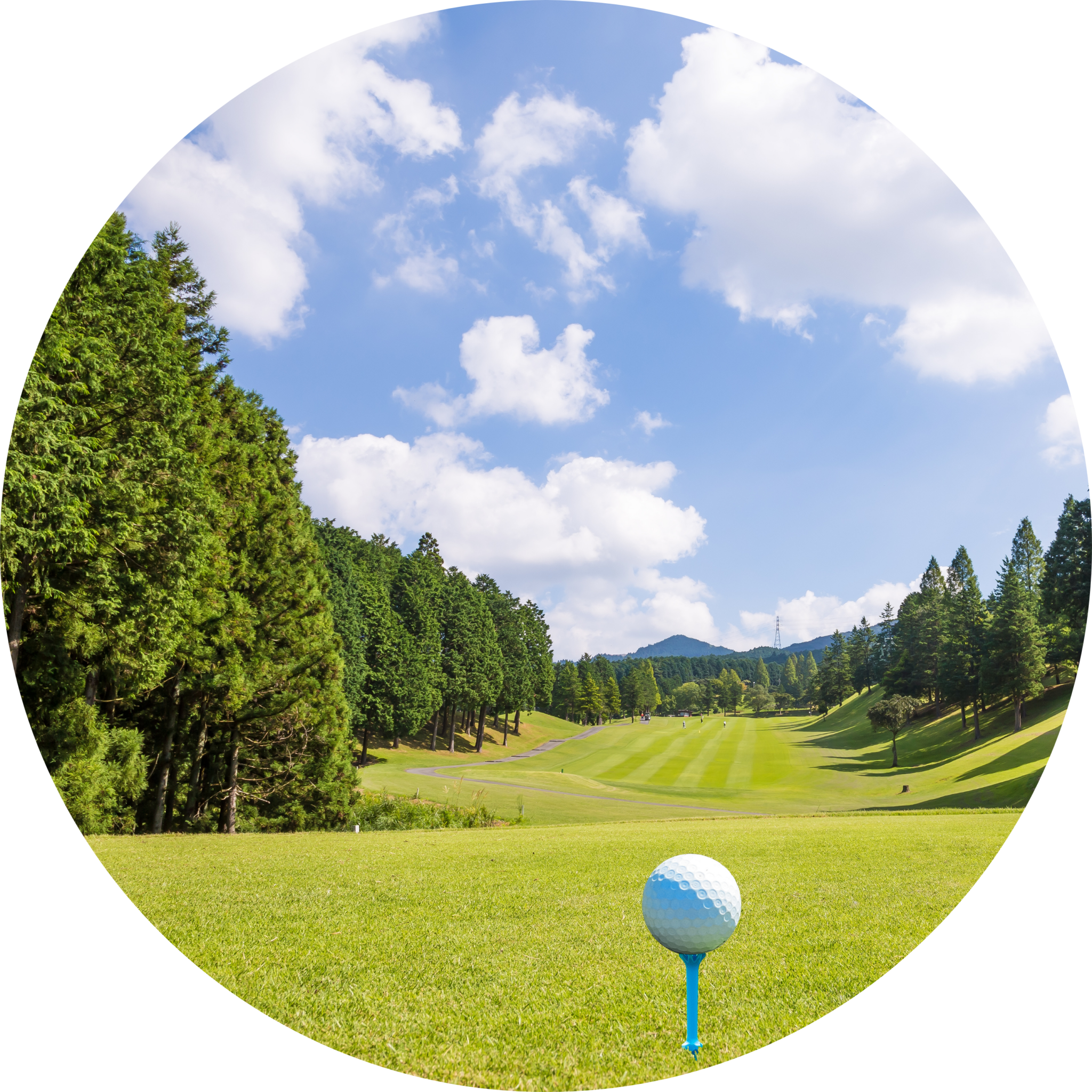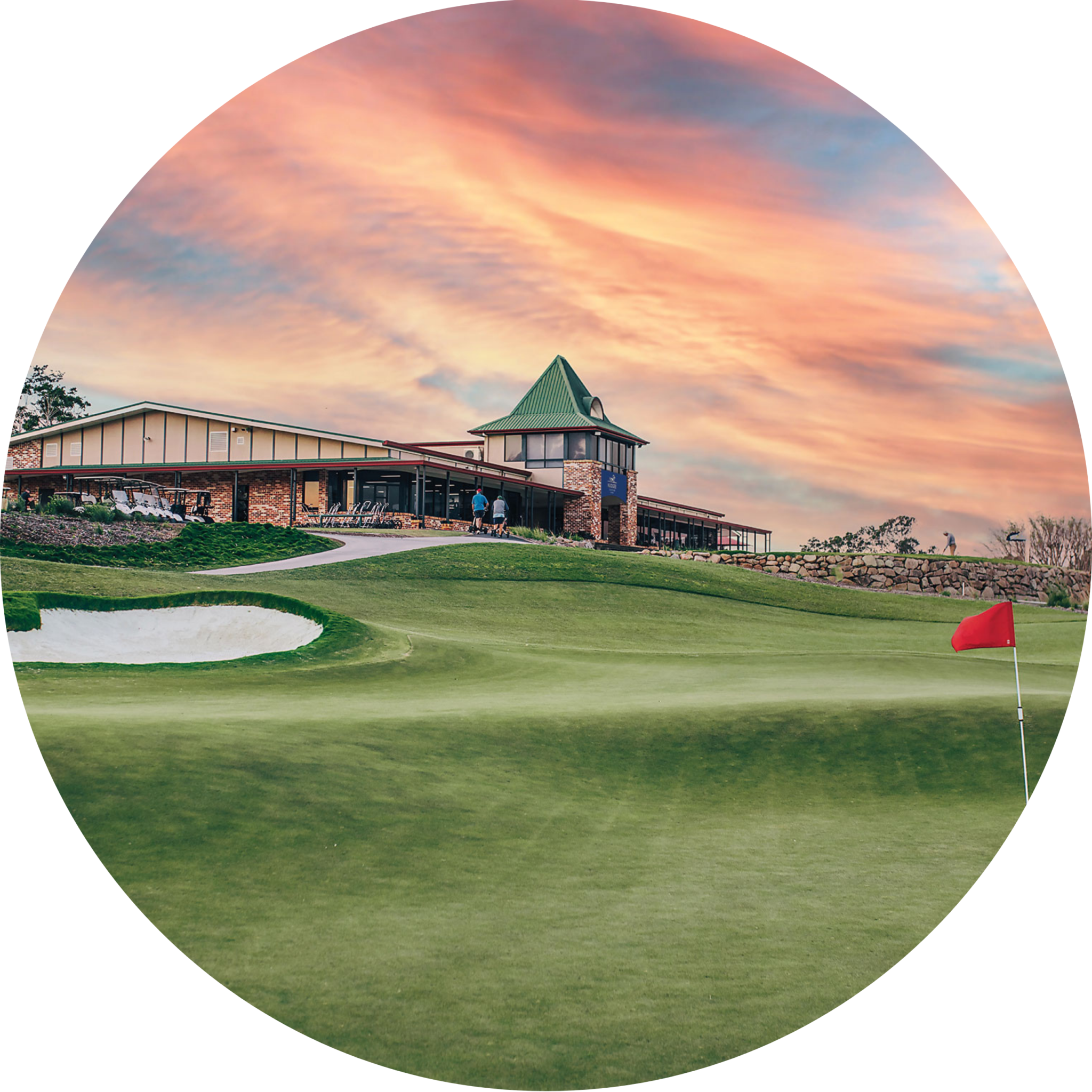 PGA Tour Nudgee Golf Club
Nudgee Golf Club is located on Brisbane's northern side, just 16 kilometers from the city center and conveniently close to Brisbane Airport. The club extends a warm welcome to visitors to enjoy the outstanding amenities of the course and clubhouse.
Following your game, take pleasure in a drink, meal, or snack in our well-appointed, modern clubhouse, or relax outdoors on the Wild Duck Terrace, a popular spot for unwinding with a refreshing beverage while enjoying the scenic views of our courses.
Nudgee is widely recognised as a welcoming club with a diverse membership. They have numerous established groups eager to welcome you, and they play regularly throughout the week and weekends, so you'll always find someone to join for a game!
Sniip is designed to give you more value
Over 100,000 Australians choose to pay their bills through Sniip so they can easily make payments with their preferred payment method – all while earning uncapped credit card points on every transaction.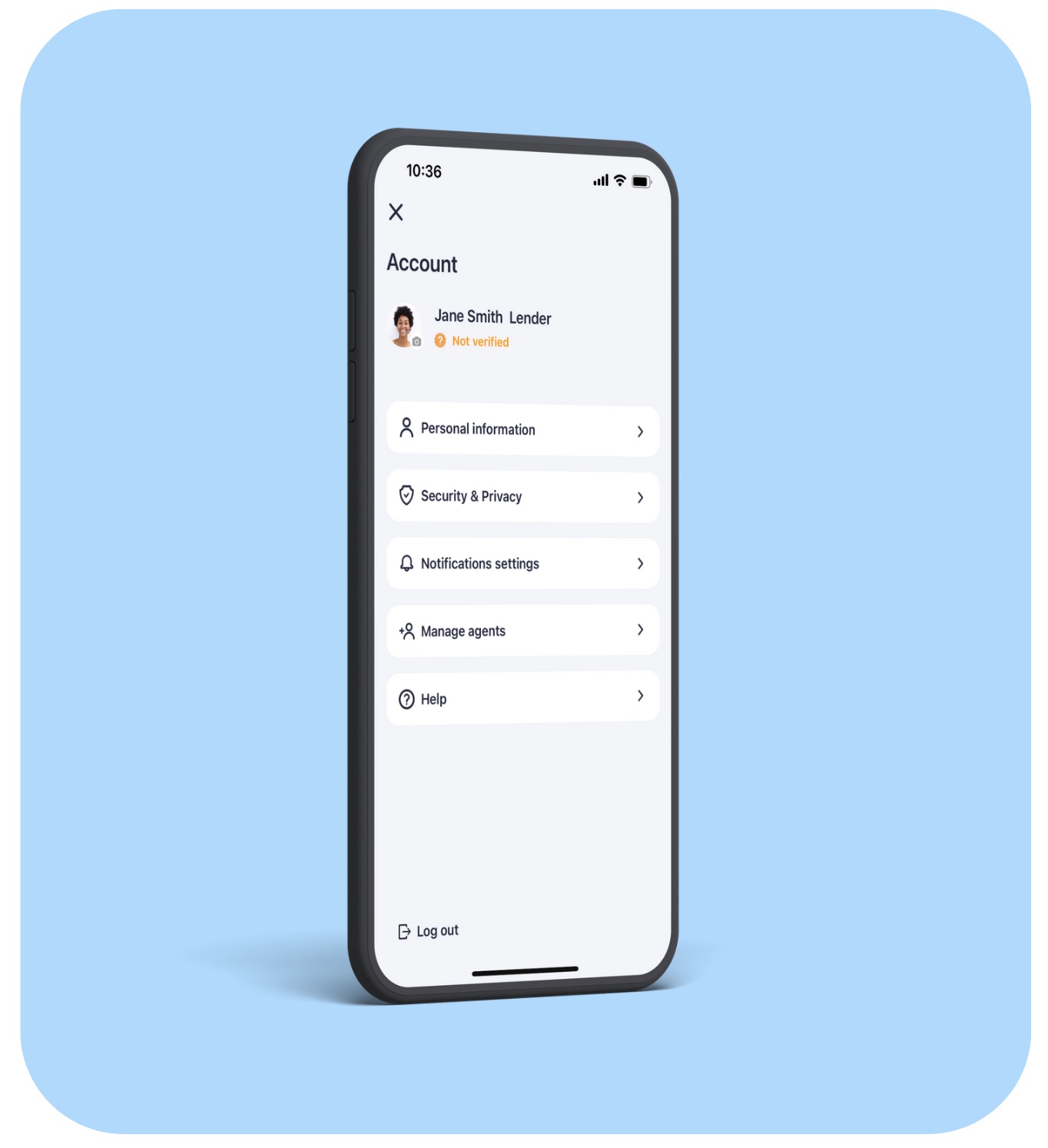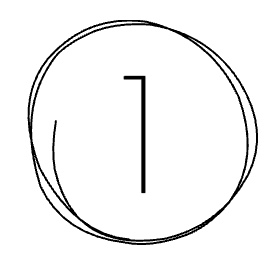 Download the app from the Apple App Store or the Google Play Store. Open the app and tap 'Sign Up'.

Select how you would like to sign up and follow the prompts.

When creating your profile, make sure you enter your legal name.

We'll ask you to validate your mobile number with a six digit code, as required by our banking partners.

Account verification with an accepted form of ID is not required upon account creation.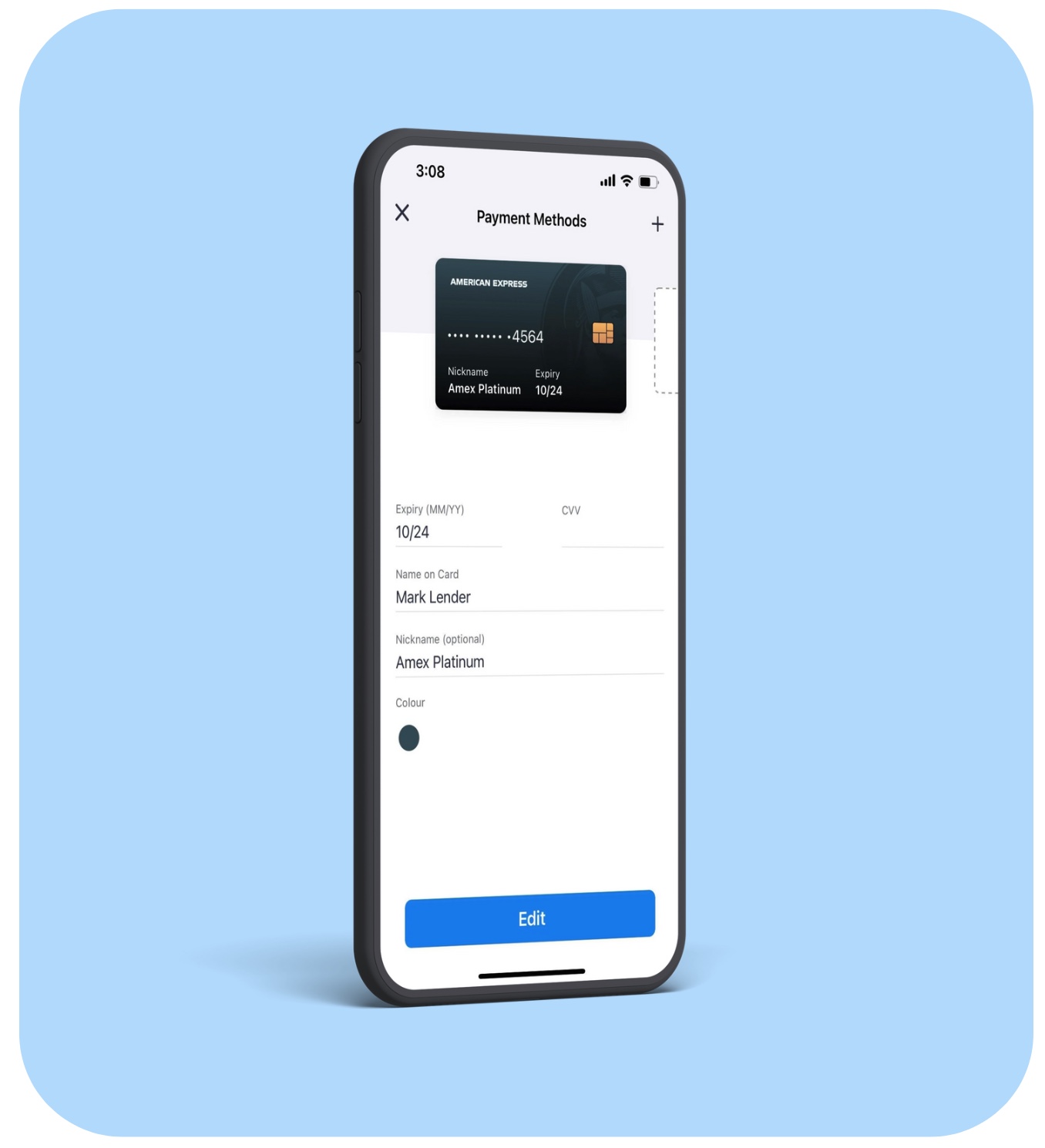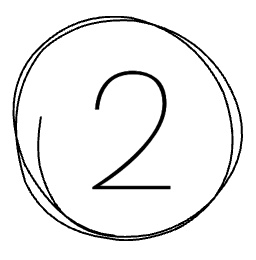 Add your payment method/s
Tap on the top left hand menu and select 'Payment Methods'.

The first time you add a payment method, you'll see a '+' in the payment methods screen (pictured right).

Tap this icon and add your preferred payment method into your Sniip Wallet! You can add up to 10 payment methods per day.
Sniip also supports Apple Pay and Google Pay. You'll automatically see Apple Pay or Google Pay as the first option on the pay screen, if your biller supports BPAY.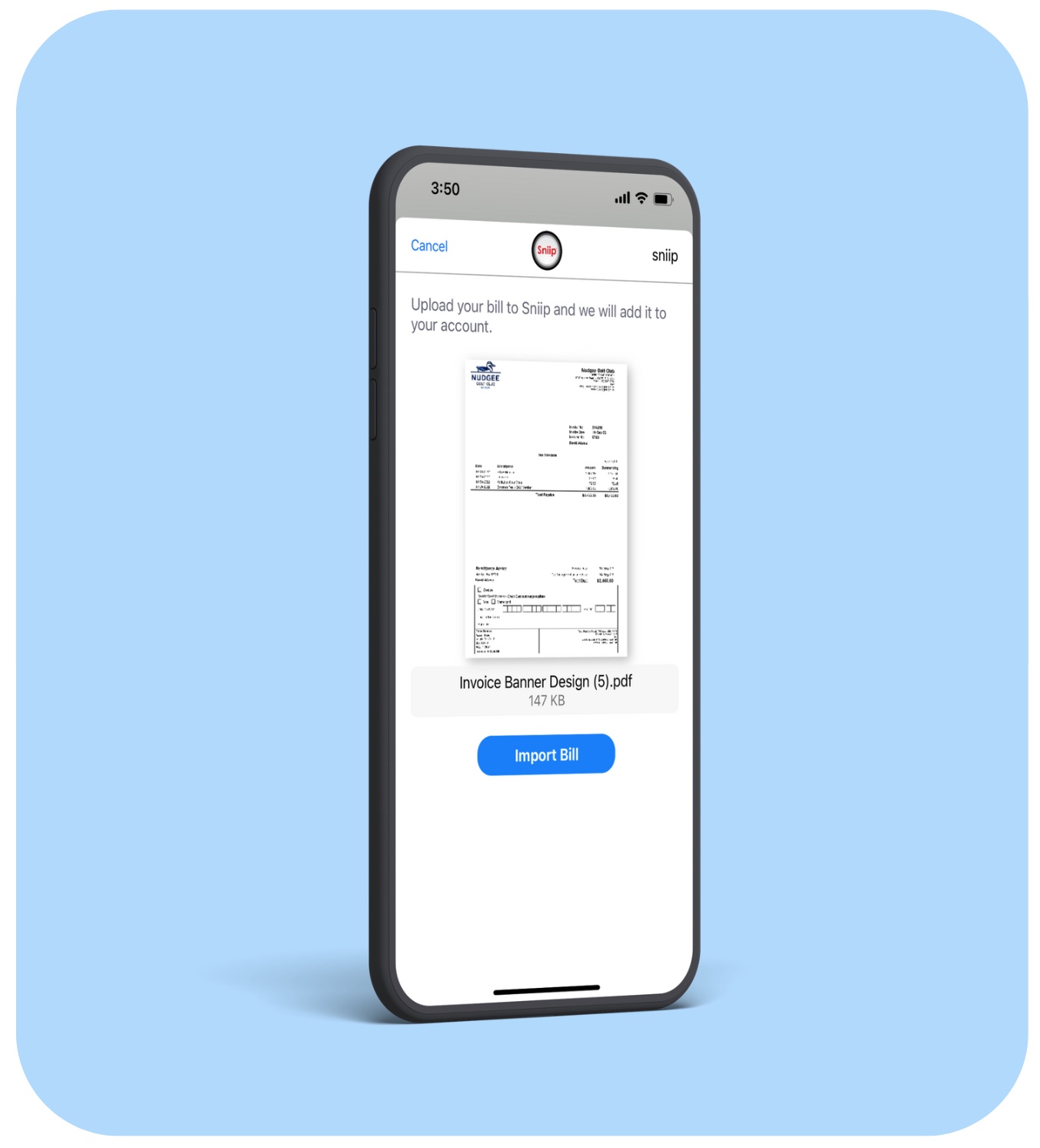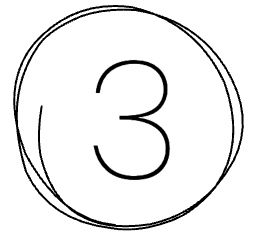 Tap '+' in the top right corner of the home screen and choose the method you wish to use to upload your bill.
Sniip will read and digitise the details of your bill, ready for you to pay now or schedule to be paid at a future date. 
All done! Your bill payment has been managed in less than one minute without any need for manual entry.
Please note: Currently, Sniip only facilitates bill payments that come with a BPAY Code. In the near future, bills that contain only a BSB and Account Number (such as Nudgee Golf Club memberships) will be available. Sign up to Sniip to be the first to know when this launches!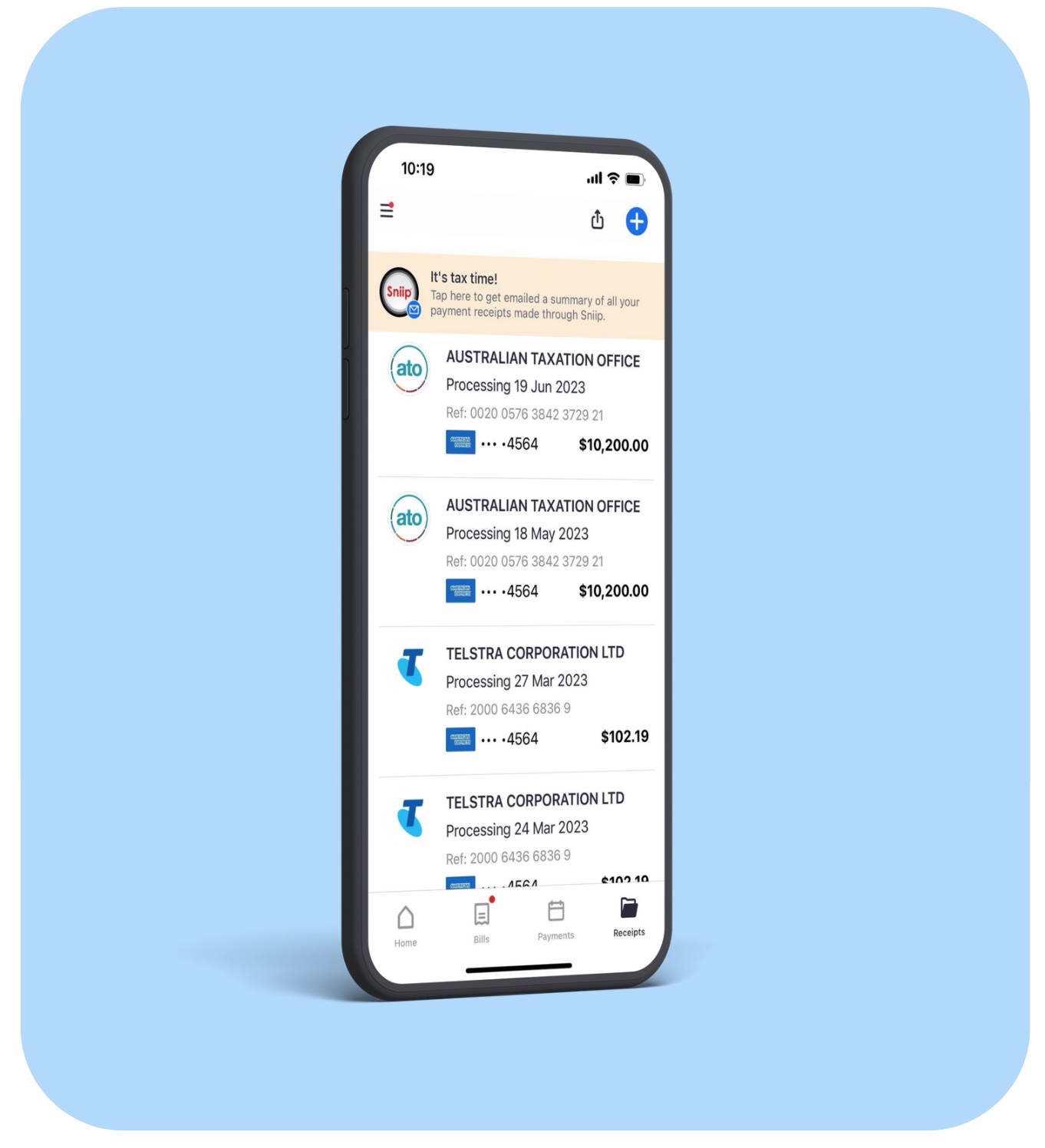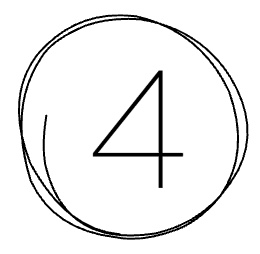 Export your receipts/ tax invoice
To export a copy of your payment receipt, tap 'Receipts' in the bottom menu, select your payment, and tap the email icon in the top right corner. The payment receipt will be sent to the email registered to your Sniip Account
Have a question or sponsorship opportunity?
We'd love to hear from you! You are always welcome to reach out to our friendly customer support team for any enquiries or feedback.