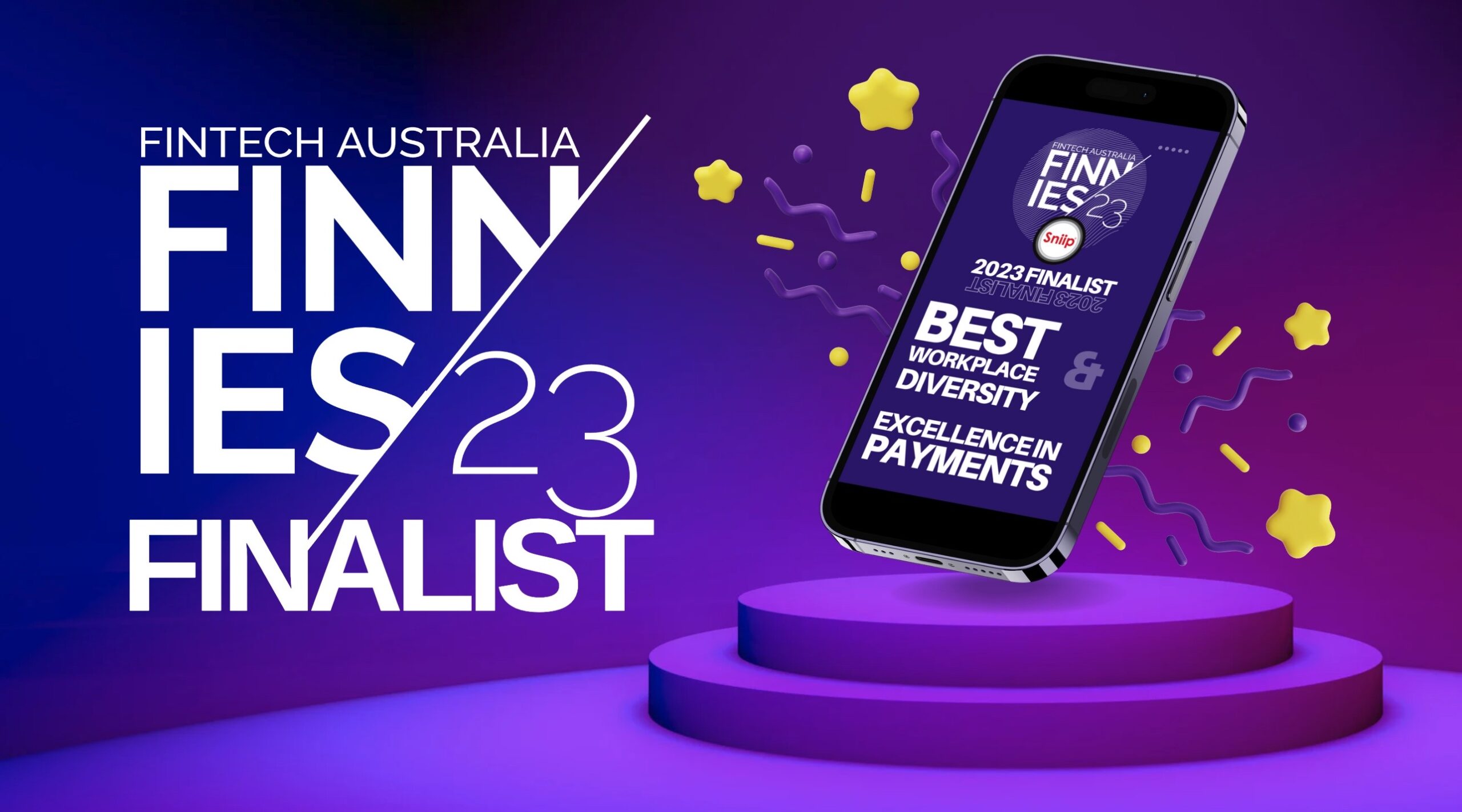 Sniip Nominated for Two Finnies Awards: Excellence in Payments and Best Workplace Diversity
We've got some exciting news to share: Sniip has been nominated as a finalist for the third year running in the Australian Fintech Awards! Yes, that's right, three years in a row. If we don't win this time, we're starting to feel like the Steve Bradbury of the FinTech world.
Jokes aside, we're thrilled and humbled to have been named a finalist in two categories at the 2023 Finnies Awards: Excellence in Payments (including Remittance/FX) and Best Workplace Diversity. These awards are like the Logies of the FinTech world, and we're excited to be part of the action.
As a payment platform, we're committed to providing a seamless experience for our users, and being recognized for our work in this area is a testament to the dedication of our team. But we're not just about payments – we're also committed to building a diverse and inclusive workplace where everyone feels valued and respected.
Our CEO, Damien Vasta, is a passionate advocate for diversity and inclusivity in the workplace, and he strives to provide job opportunities and career advancement to individuals from diverse backgrounds. As a result, our team comprises a diverse set of skills and backgrounds, which has been instrumental in our success.
We want to take this opportunity to thank our shareholders, staff, and supporters for their ongoing support and commitment to Sniip. We couldn't have achieved this recognition without you, and we're excited to continue working together to build a better bill payment experience for Australia.
The winners of the 2023 Finnies Awards will be announced on 31 May, 2023. Stay tuned for updates, and thank you again for your support.