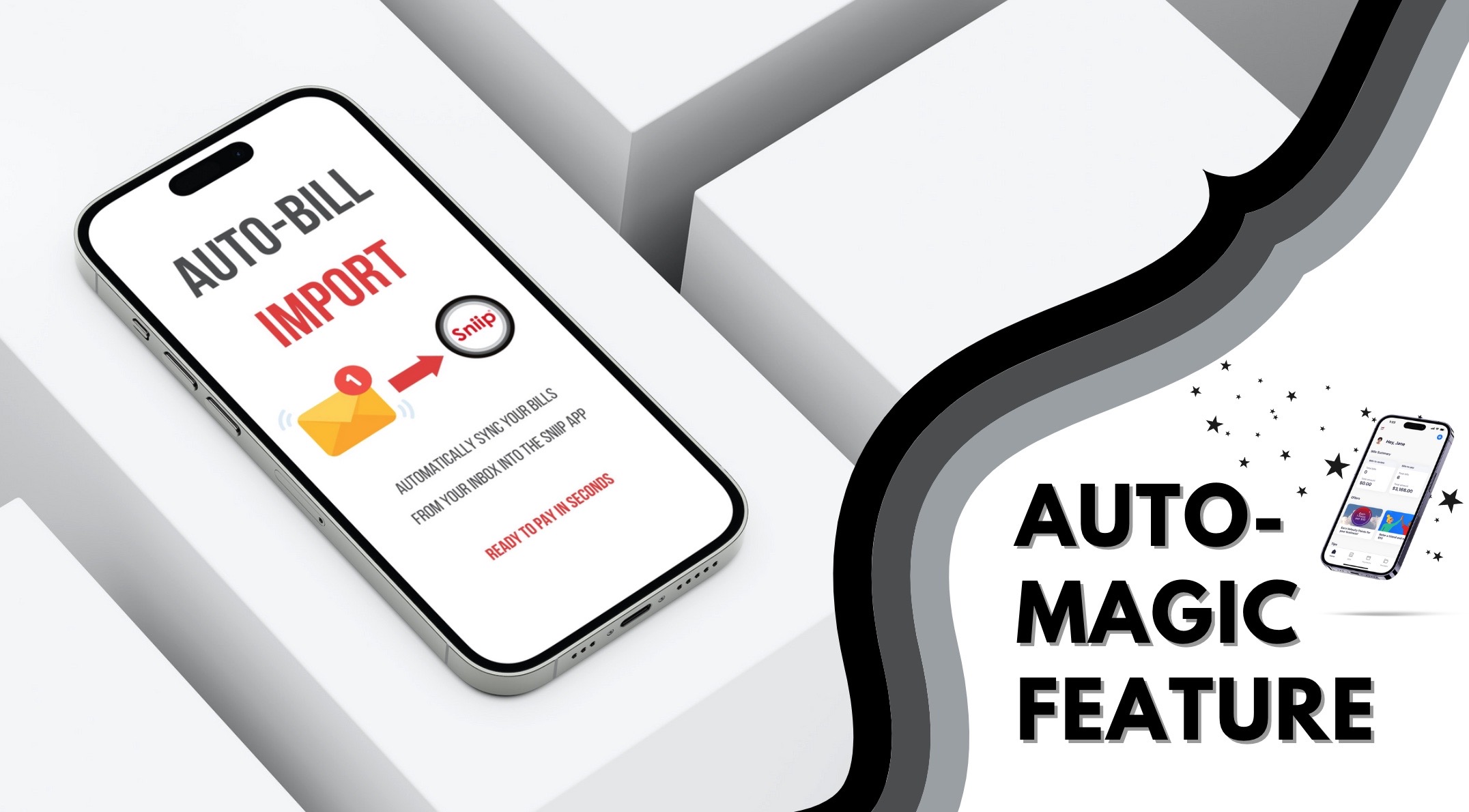 High Tech: What happens when you turn on auto-import
This is the ultimate way to streamline your bill payments
We weren't lying when we said we wanted to take bill management to the next level!
We're extremely proud of our Auto-Bill Import feature, which automatically imports your bills from your inbox into the Sniip app, allowing you to receive and pay your bills in seconds. We'll even send you a notification when a new bill has landed in your account! This way, you can manage all your bills in one place and pay or schedule them with just a few clicks.
P.s. If there's one thing we'd recommend to you, it's getting this feature set up in your Sniip account ASAP in preparation for our exciting launch of our 'Pay to BSB and Account Number' capability (coming soon)! Let us help you to make sure you never miss a bill payment again. 
Here's how you do it:
Log into Sniip and select the menu bar on the top left of your screen.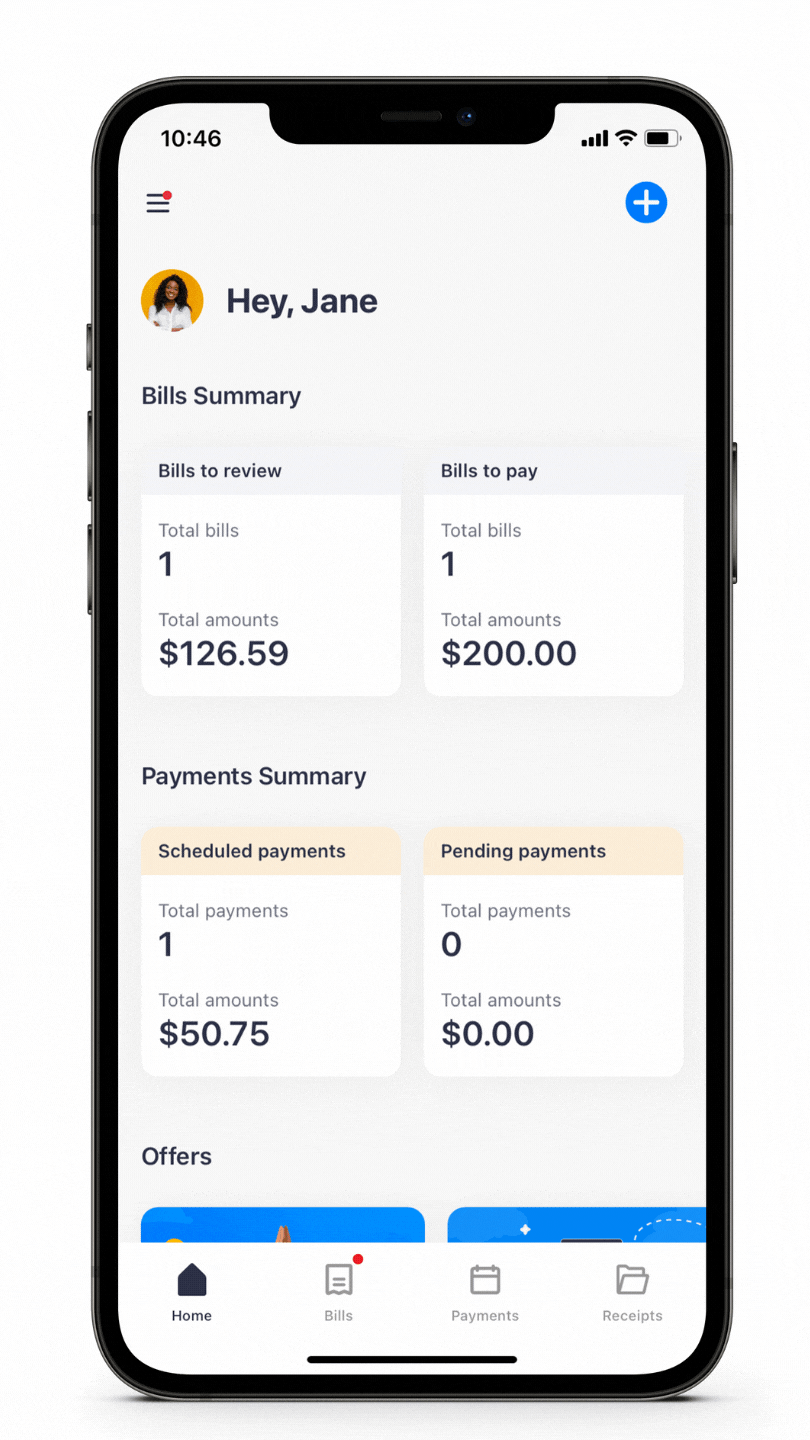 Tap 'Import from email' and select 'Connect Google', 'Connect Microsoft Exchange' or 'Connect Microsoft Outlook'.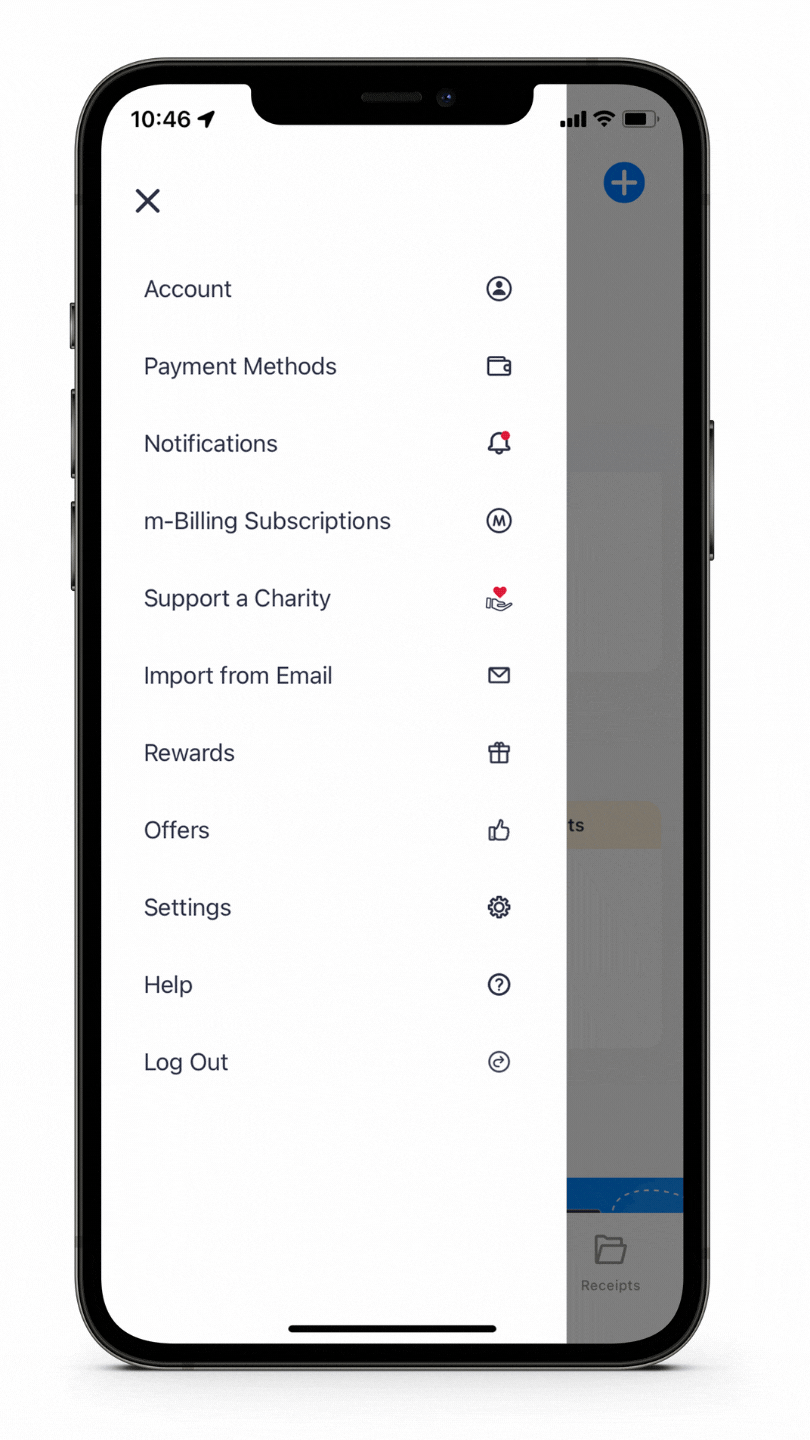 Enter the email address you'd like your bills imported from and authorise.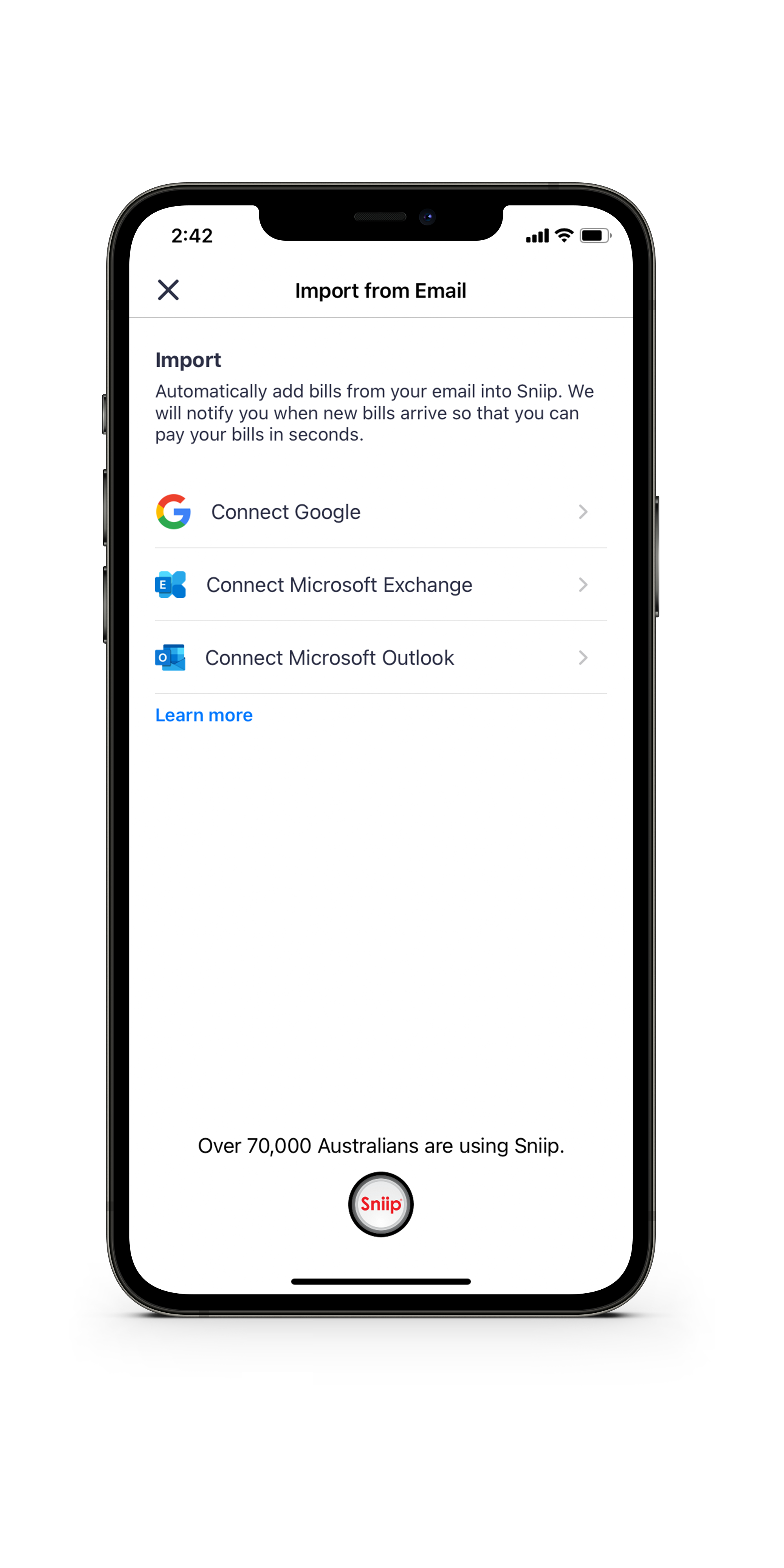 Click 'continue' and follow the prompts to connect your email address!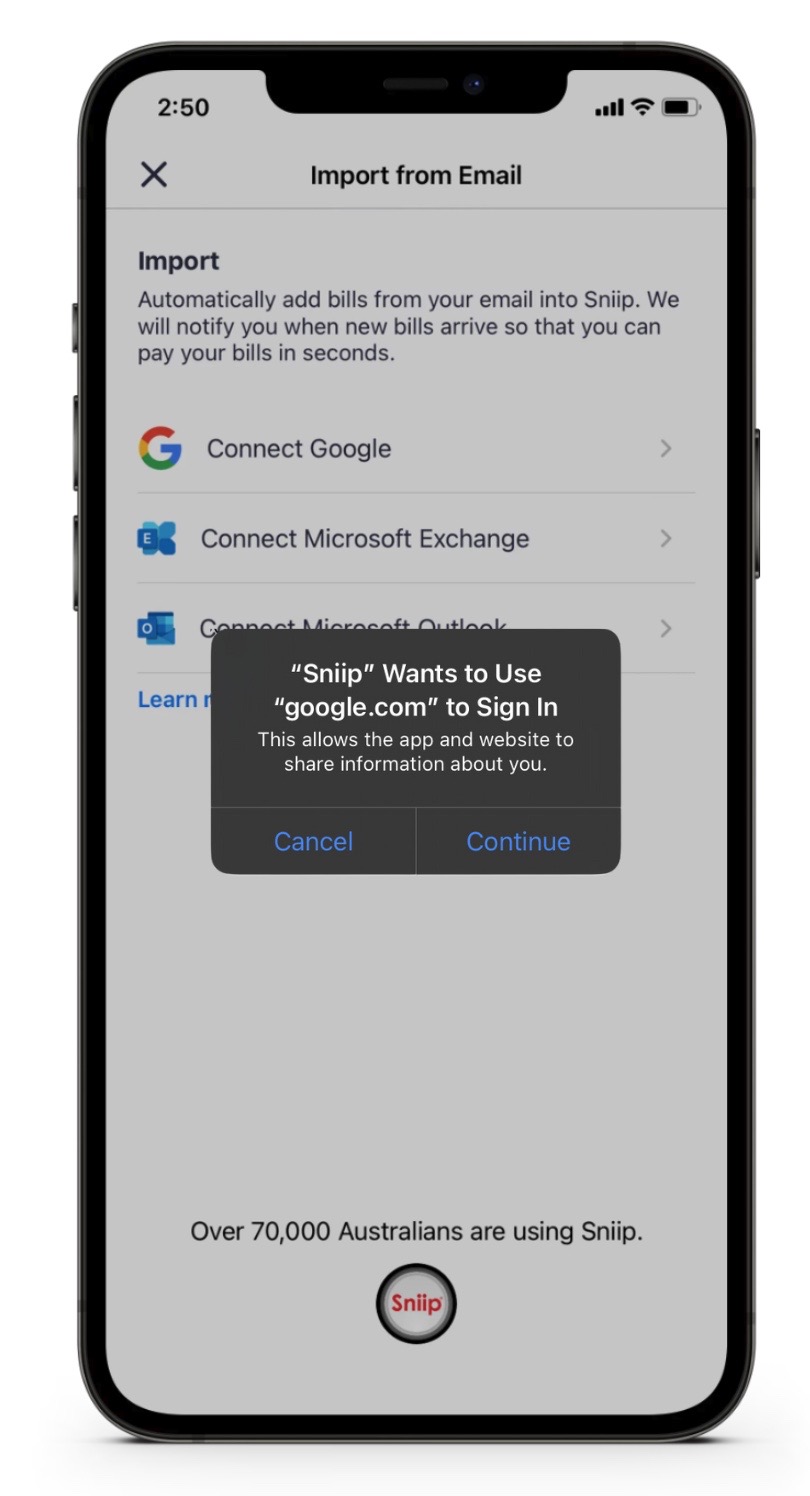 All done! You'll receive a 'push' notification on your mobile when your bill lands in the Sniip app and is ready for payment.   
TOP TIP: This feature is currently only available for Gmail and Microsoft accounts (with more accounts coming soon). If you use a work or business account and have a custom email domain, ask your technical team if it's hosted by Gmail. If the answer is yes, you'll be able to use the feature. 
If you have any questions at all, email our friendly team at customercare@sniip.com or call (07) 3268 7710. We're here for you! 
Click here for all the supported Microsoft accounts for email auto-import.
Please note: If your bill does not arrive with your email as a PDF attachment, you will need to download your bill first and share it to the Sniip app, as we need the attachment to create a successful auto-bill import. Don't worry though, adding your bill to the Sniip app is easy! We've put together a page guiding you through how to do this, here.