Top items to buy after Christmas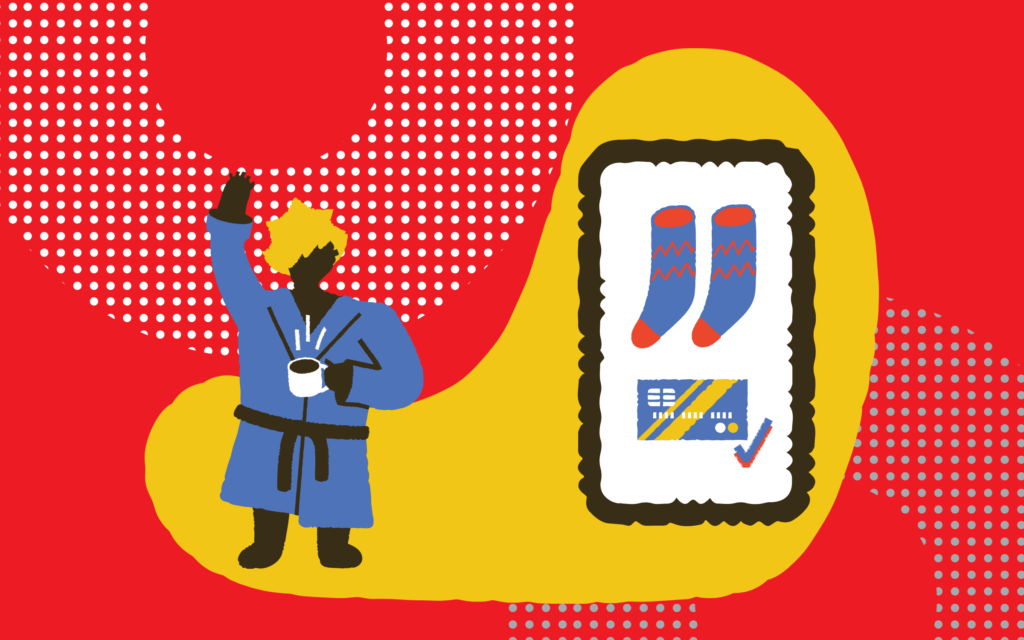 So we've just made it past Black Friday and Cyber Monday! But before our bank accounts can catch up, Boxing Day is here and we're bombarded with more deep discounts. 
As overwhelming as it can seem, if we're strategic in our purchases now, this can be a really financially beneficial period. By buying what you already need/will need to purchase in the not-so-distant future, you can be prepared before the rush and reduce expenses for the coming year.
INSIDER TIP: Keep the tabs open on your web browser and refresh them come Boxing Day. That way, you'll see what discounts are available on the exact items you're already looking for, rather than get overwhelmed by offers for stuff you don't need.
Christmas decorations, cards and bon bons
You know when the best time is to shop for Christmas paraphernalia? The day after Christmas. If you've got the storage space at home, the days and weeks that follow the festive season are the best time to pick yourself up a bargain on all things Christmas. Let's be honest, those Christmas crackers can be expensive!
Calendars and diaries
Are you still a stickler for the paper diaries and calendars? Now's your time to shine! As we edge closer to the New Year, these calendars start being massively discounted. There's some great digital options on the market too that you can print at home to save yourself some money.
Valentines Day gifts
Golly, that's organised we hear you say. Well, the reality is Valentine's Day is just 51 days after Christmas and it will be here before you know it. If you're looking to get your loved one a present that doesn't weigh too heavily on the purse strings, you'll likely be able to pick up a good discount in the Boxing Day/New Year sales. From perfume, magazine subscriptions to unique experiences, if you have the capacity, now's the time to buy to avoid the price hikes in February.
Gym membership and subscriptions
Now, no-one is saying you should follow the New Years Resolution crowd and get a gym membership subscription that you may not really use. However, if you currently have a gym membership that you could be happier with, or are looking to get your foot back in the door, now might be the time to shop around and see if you can get a better deal.
Birthday presents
Similar to Valentines Day presents, why not create a list of everyone you need to buy for in the coming year and see if you can't nab a deal on the gift you'd like to buy them.
Maybe you could pick up a few gender neutral presents too for those moments when there's a birthday we forgot about (we've all been there) – sorted!
Tech and homegoods
From kettles to laptops, a new washing machine or a couch, you can pretty much guarantee you're going to be able to find yourself a saving on technology and home goods post-Christmas.
If you wouldn't have purchased at full price, it's probably not essential. But if your family has outgrown your 8kg washing machine or the kids need new tech for school, it's not a bad idea to keep an eye out for a discount on what your family already needs.
Wardrobe staples
Take an inventory of your wardrobe and see if there's any key pieces you're really on the hunt for. Do you need a new suit for work? A simple A-line skirt or some cotton/linen dresses to see you through the scorching summer ahead, you won't have to look far to find retailers with unreal deals this season.
Hot tip #1: Take your personal measurements whether you're shopping online or in person. Having your measurements when shopping in-store can assist in avoiding crowded change room situations.
Hot tip #2: On that note, check the returns policy on the store you're shopping at. Sometimes super sales come with a 'no returns' policy. It pays to check the returns policy before purchasing.
New car
Look, it's not going to be on everyone's boxing day list, but if you're in the market already – it's a good time to look. The adage of out with the old and in with the new sees dealerships offering some pretty attractive deals to move older (new car) stock.
New house?
This is a big ticket item, but hear us out. December can be a really slow period for real estate and agents often pull houses for the market/sellers are too time poor with Christmas to prepare their homes for a new listing.
In January, there's a glut of new homes that hit the market which can often make real estate more affordable.
If you're on the hunt for a new house, you're bound to find fresh inventory and you might find those houses that sat in the months prior listed for a more appealing price in the New Year. Who knows? Worth keeping an eye out.