1. How do I redeem my rewards? I can't work out how to apply the credit to my bill.
Great question! To redeem your Sniip rewards, simply navigate to the top left menu in the app. Tap on 'Rewards' and type in your rewards code. 
Then, next time you're paying a bill*, make sure you move the toggle to 'Use Sniip Rewards' to redeem your rewards balance! 
*Please note: you need to make a payment of at least $50 to use Sniip Rewards. 
2. Where is Sniip customer service based?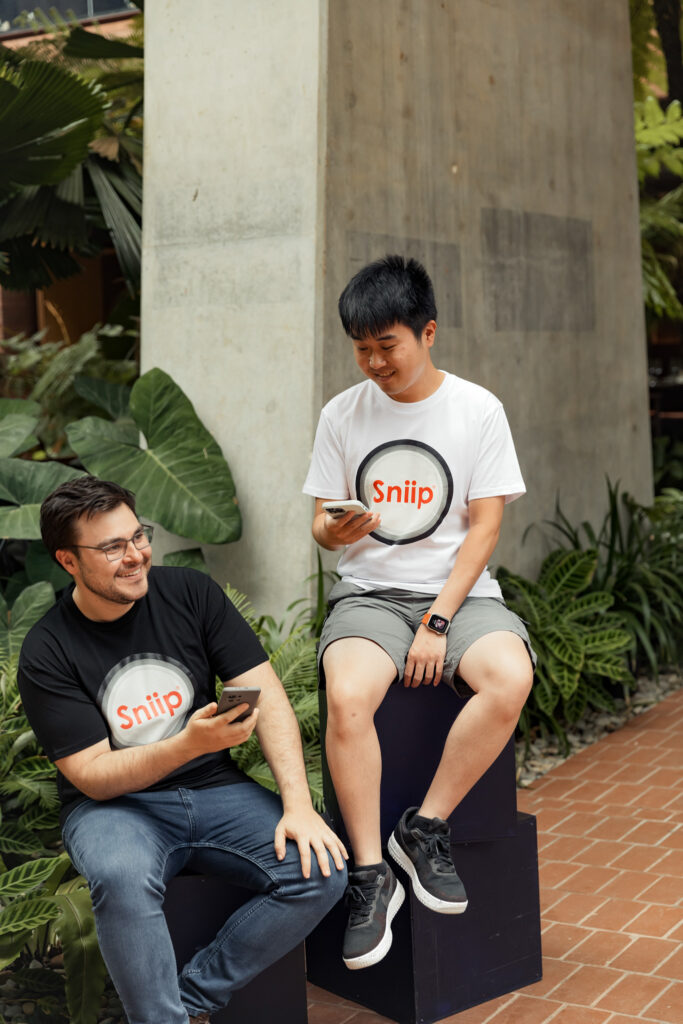 Our customer service team is based in Brisbane, Australia and works from our head office. 
If you're ever in the area, pop in and say hi! We love visits from our users.
3. My friend recommended me to use Sniip, but I'm based overseas, can I use the app?
Thanks for your interest in Sniip! We plan to expand our operations abroad, however, right now we're an Australian-based company and  only Australian bills can be paid using the app. 
Usage of the app is limited to those living in Australia or traveling overseas temporarily. This is in place for a couple of reasons:
We facilitate payments made through BPAY, which is a uniquely Australian bill-payment scheme. As part of our onboarding, you need an Australian mobile number and need to be able to be called by Sniip on that number in the case of verification, refunds from billers or errors with payments. 
If you do not register with a legitimate phone number, Sniip has the right to withhold or quarantine your bill payments, until you have verified your mobile number (boring we know, but needed for the security of all our users).
4. Am I eligible to earn frequent flyer/ loyalty points with a credit card program when paying the ATO/ another biller?
Hey there points chaser! You sure can! With Sniip, you earn full points on your bill payment (including the processing fee). You are eligible to earn full points even if your biller doesn't accept that payment method directly*.  
*Restricted/prohibited industries are ineligible for payments using Sniip.
5. My biller says 'Blocked', what does this mean and how do I get this reviewed?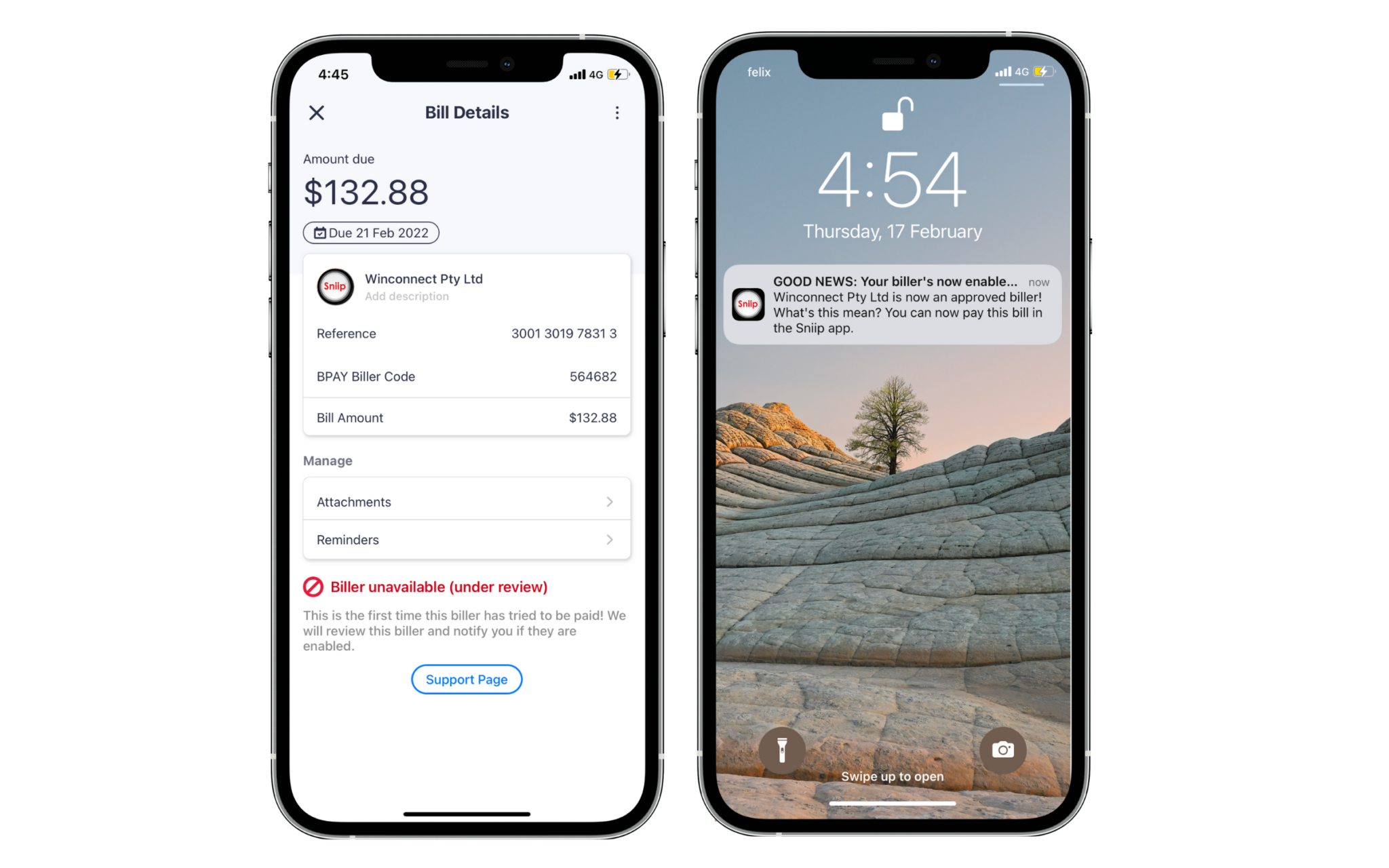 All this means is that you simply need to upload the bill to Sniip to find out if it can be paid with Sniip. 
When you upload a bill to the app, it will let you know whether you are able to pay that specific bill. 
If you are unable to pay that bill it will either show 'Biller unavailable (under review)' or 'Biller not currently available'. 
Your bill will be in the 'To Pay' tab, however it is unable to be paid until it has been reviewed by Sniip. 
We aim to review all billers within 24 hours. However, if you need them to be approved quicker, feel free to give us a call (details below) and we will try and review it as soon as possible. 
If your biller is approved, you'll receive a push notification to your mobile (pictured above) as well as an email. If your biller is unable to be paid, it will remain as a 'Blocked Biller' (picture above). 
Unfortunately, as determined by our banking partners, there are certain restrictions regarding payments to certain billers, due to their risk profile. These include:
Remittance service provider

Charities and Not-for-Profit

Intermediaries

Pay-day lenders

Internet gambling

Casinos

Goods dealers

Foreign exchange currencies

Securities and derivatives

Managed investment schemes

International business operations

International students or travel products

Hiring and leasing

Banking and financial institutions
If there's any urgency to your bill payment, we completely understand! Please email a copy of your invoice to customercare@sniip.com. Alternatively, call our Sniip Support Squad on (07) 3268 7710 and we'll be happy to assist you and expedite the review process, where possible.