Introducing a brand new feature for Sniip – drag and drop!
You can now import your bills easily from your 'Files' or 'Photos' app by simply dragging and dropping your bill into Sniip, just like you would on your computer. This feature is perfect for individuals and businesses who want to streamline bill payment processes.
If you can't tell already, we're pretty big on saving our user's time and energy when it comes to paying bills. So, say goodbye to the hassle of manual bill entry and hello to more time for the things that matter!
Note: To utilise this feature, ensure you're running the latest version of the Sniip app (version 23.1.0 or later).
It's super simple to import a bill using drag and drop.
Simply navigate to where you have saved your bill (either a screenshot in your Photo Library, or a PDF in your Files), and tap and hold the bill.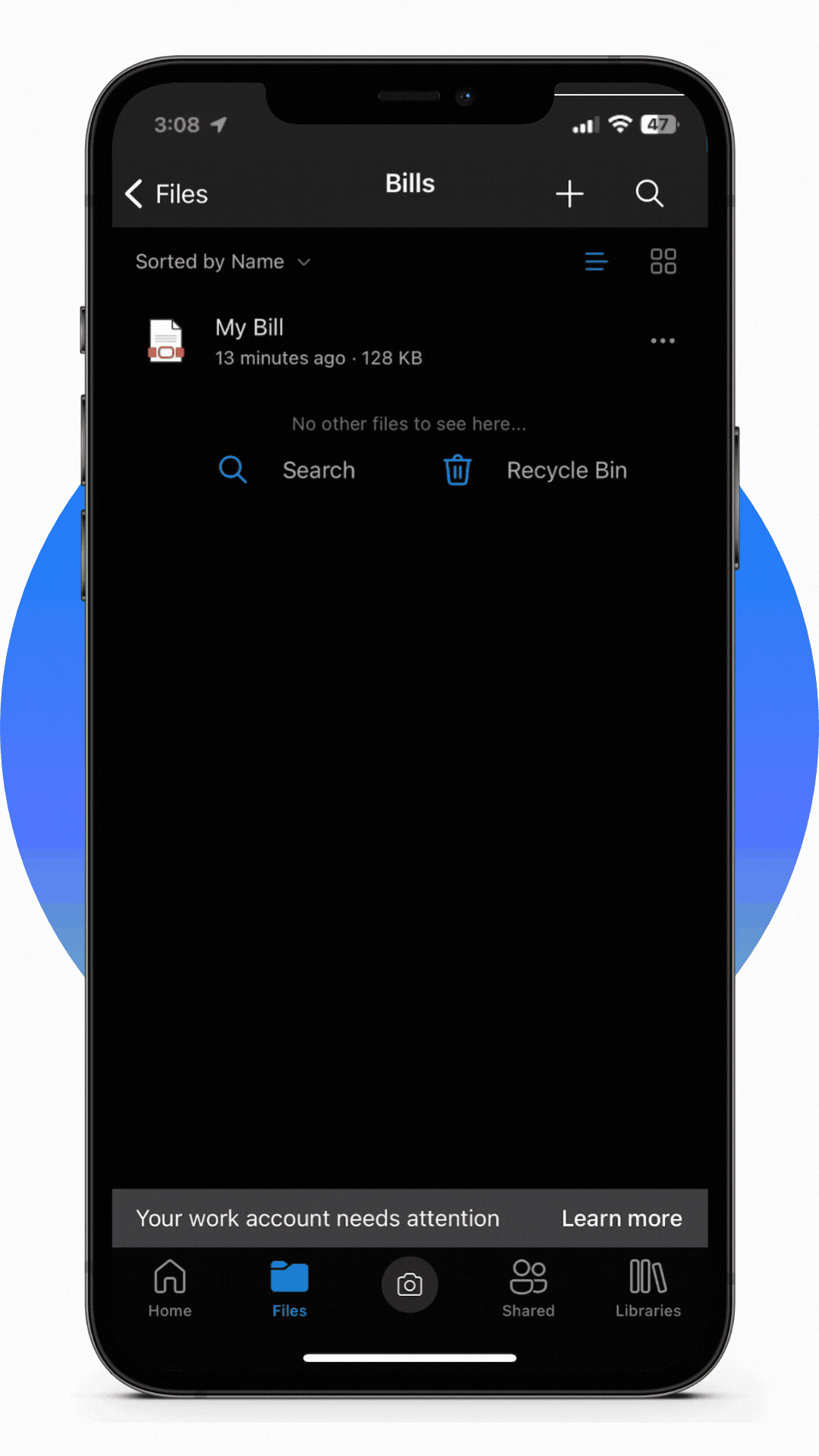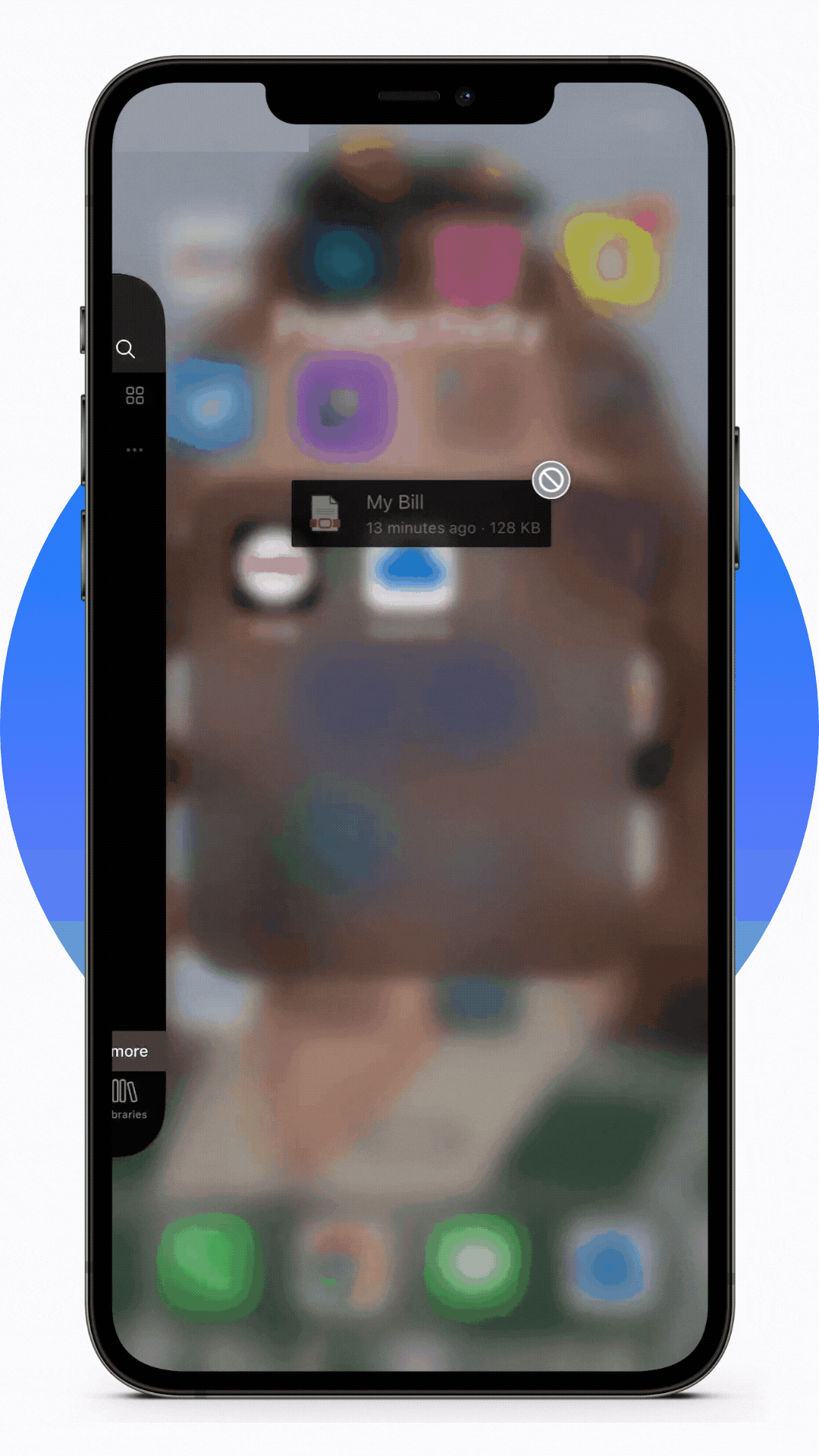 From here, you can exit out of the app (while still holding down on the bill), and move it into your Sniip app. 
Just make sure your photo or PDF clearly shows the bill details including the ABN, BPAY Biller Code and Reference Number! 

Make sure you wait until you see the green plus sign '+' appear next to your bill, that's when you'll know the bill has been successfully added into your Sniip account.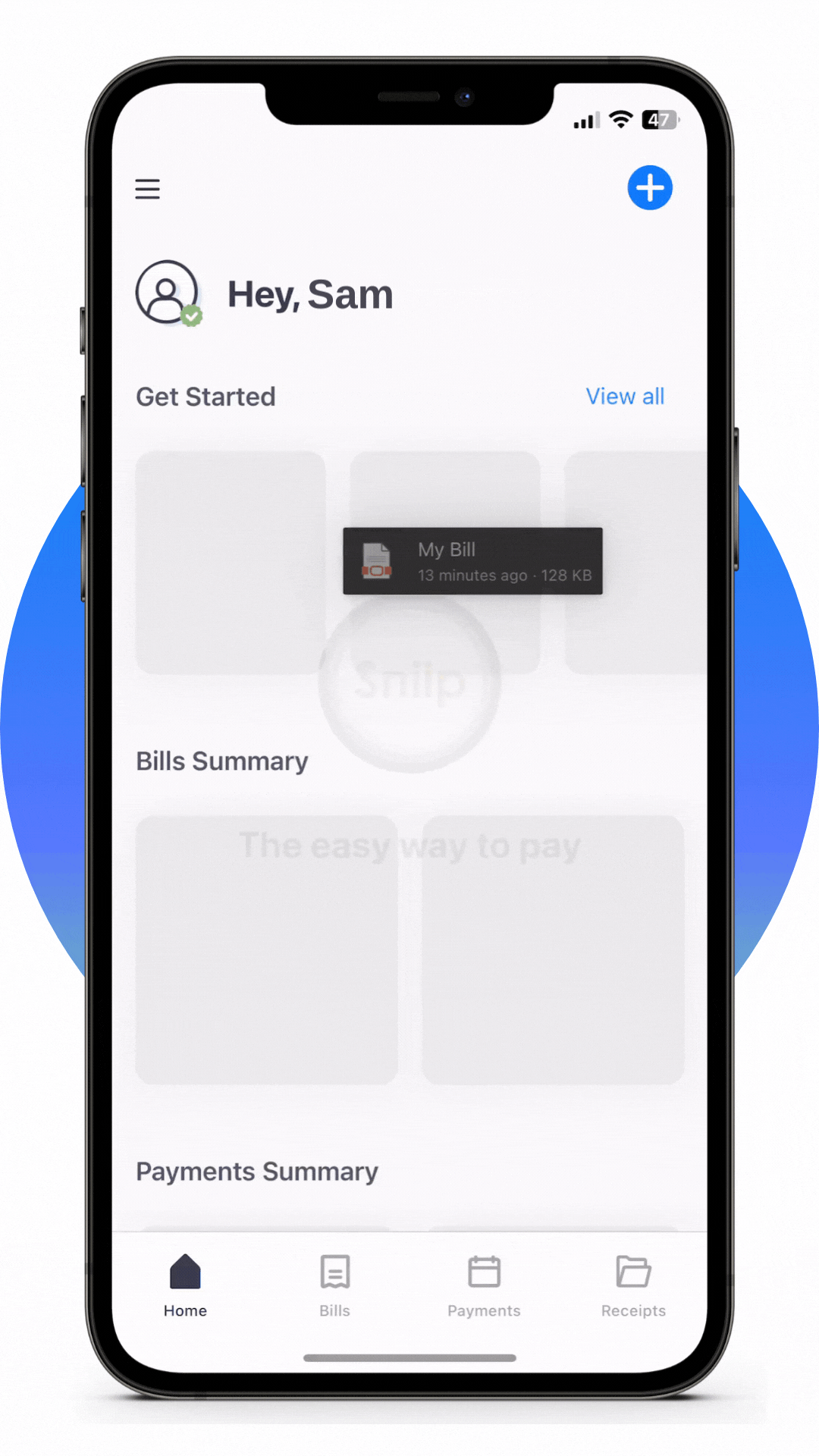 Check out our video on how to import a bill from your photo below!