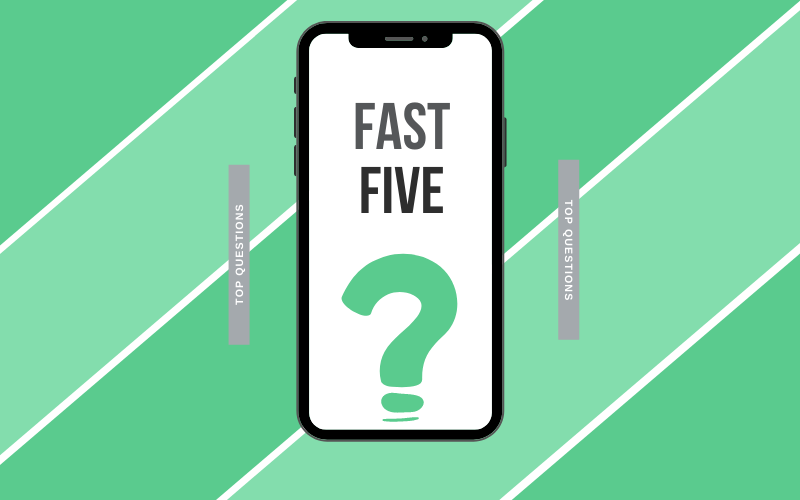 1. Are my Sniip Rewards automatically applied to my bill? I can't see how to redeem them? 
2. Will I be charged the processing fee by Sniip and by my biller?
Short answer, no. You are never charged twice. 
When you pay a bill with a BPAY Biller Code, you pay only the Sniip processing fee associated with your payment method. 
When you pay using a Sniip QR code (on selected rates and water bills), there is no Sniip processing fee. You may be charged a fee by your biller at the time of making the payment, or on your next bill, for payment processing costs.
3. Why is my biller currently under review? How can I speed up the process?
Great question! If your bill is under review, it's likely that you're the first person to pay that biller with the Sniip app. 
Rest assured, we review new billers as quickly as possible – usually within 24 hours. 
If your biller is approved, you will receive a push notification letting you know. You may be asked to supply a copy of your invoice as part of the approval process. 
If your biller is determined to fall under one of our restricted industries, Sniip will display the message 'Biller not currently available' on the 'Bill Details' screen. If there's any urgency to your bill payment, we completely understand! Please email a copy of your bill to customercare@sniip.com. Alternatively, call our Sniip Support Squad on (07) 3268 7710 and we'll be happy to assist you.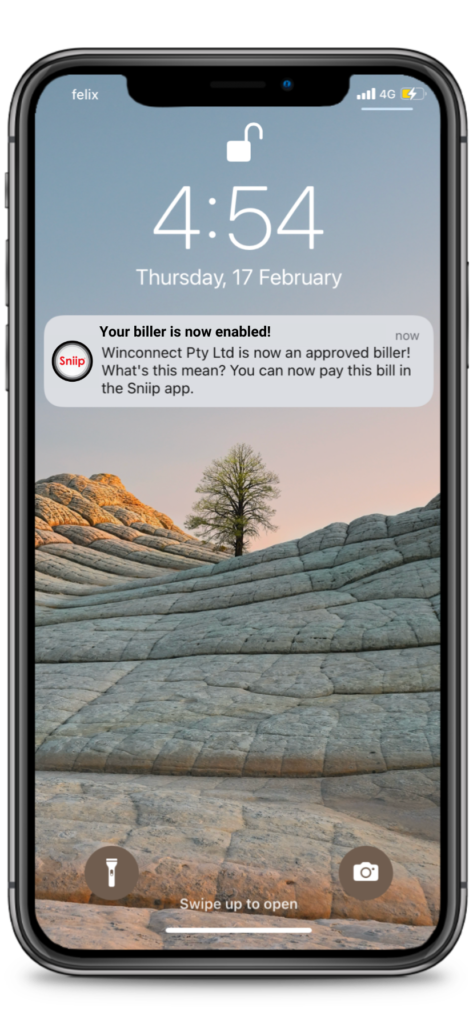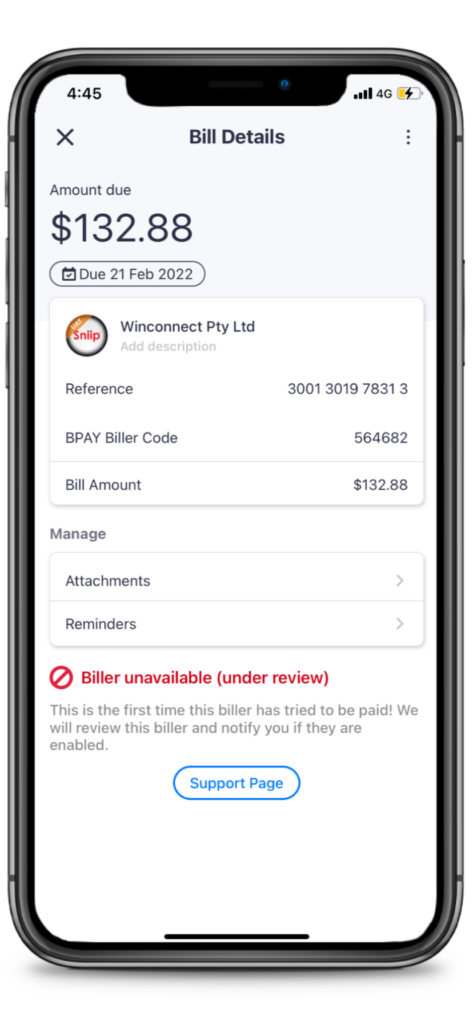 4. I'm paying bills with my Crypto.com card. What's it classified as? Will I earn points?
This is a hot question! Crypto.com cards are classified as prepaid debit cards and earn full points with Crypto.com. 
Sniip does not determine the classification of the Crypto.com card. When the card is validated, the payment gateway returns a notification that the card is classified as a prepaid card.
The Crypto.com website states: "The Crypto.com Visa Card is a prepaid card. Broadly speaking, prepaid cards are the same as debit cards. The difference is that debit cards are linked to your bank account, but prepaid cards need to be topped up. In our case, you can top up using bank account transfers, other credit/debit cards, or cryptocurrency."
5. If my bill doesn't have a QR code on it, how do I pay it with Sniip?
If your bill is one of the 60,000+ bills with a BPAY Biller Code on it, chances are you can pay it with Sniip! 
It's the same process as scanning a Sniip QR code. You simply open the Sniip app, tap the '+' button, select 'Scan', then hover your phone over the BPAY Biller Code on your bill. 
The app will then pull your bill into the Sniip app ready for you to review and pay!