Use your business/corporate Amex for more business expenses and maximise your points with our best in market processing fees.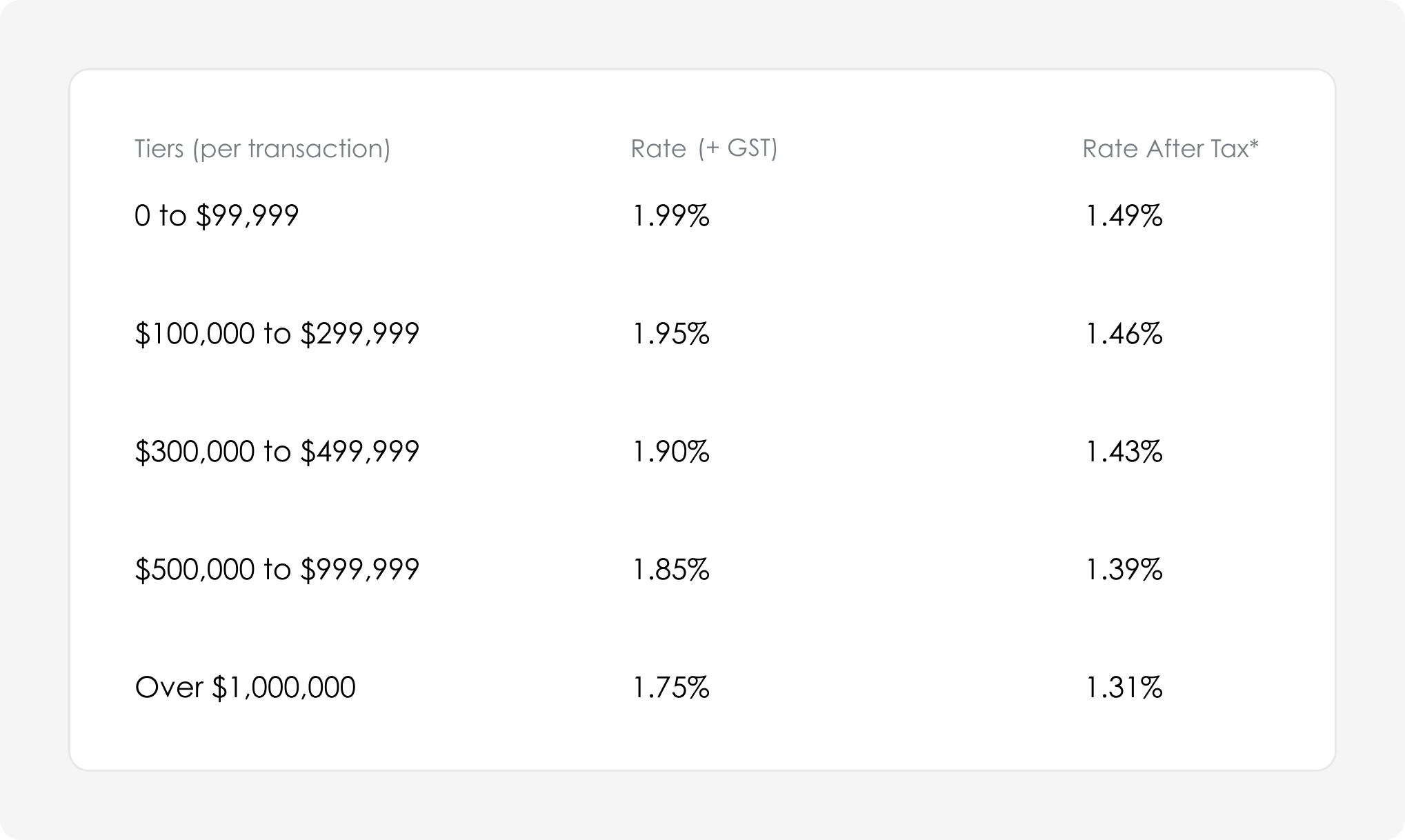 * Assumes corporate tax rate of 25% and GST is claimed
Calculate your reward points!
Bill amount
Select Amex
Amex Velocity Business Card
Amex Velocity Business Card
Amex Platnium Business Card
Amex Qantas Business Rewards Card
Amex Business Explorer Credit Card
Amex Gold Business Card
Amex Qantas Corporate Platinum Card
Amex Corporate Card
Amex Qantas Corporate Gold Card
Amex Qantas Corporate Card
Amex Corporate Platnium Card
Amex Corporate Gold Card
Total points earned* 10,219 Velocity Points Bill amount $10,000 Processing fee (excl GST) (Tier 1: $0 - $99,999) $199.09 GST $19.91 Total $10,219.00 Assumes points earn based on 1.25 point/s per dollar spent.
* Please note: the above calculator is an estimate and not an exhaustive list of the Amex cards you can use with Sniip. Sniip accepts all American Express cards.
This information is provided as a guide only, please refer to the Amex website for the most accurate information or contact Amex directly.
You can't afford not to pay business bills this way!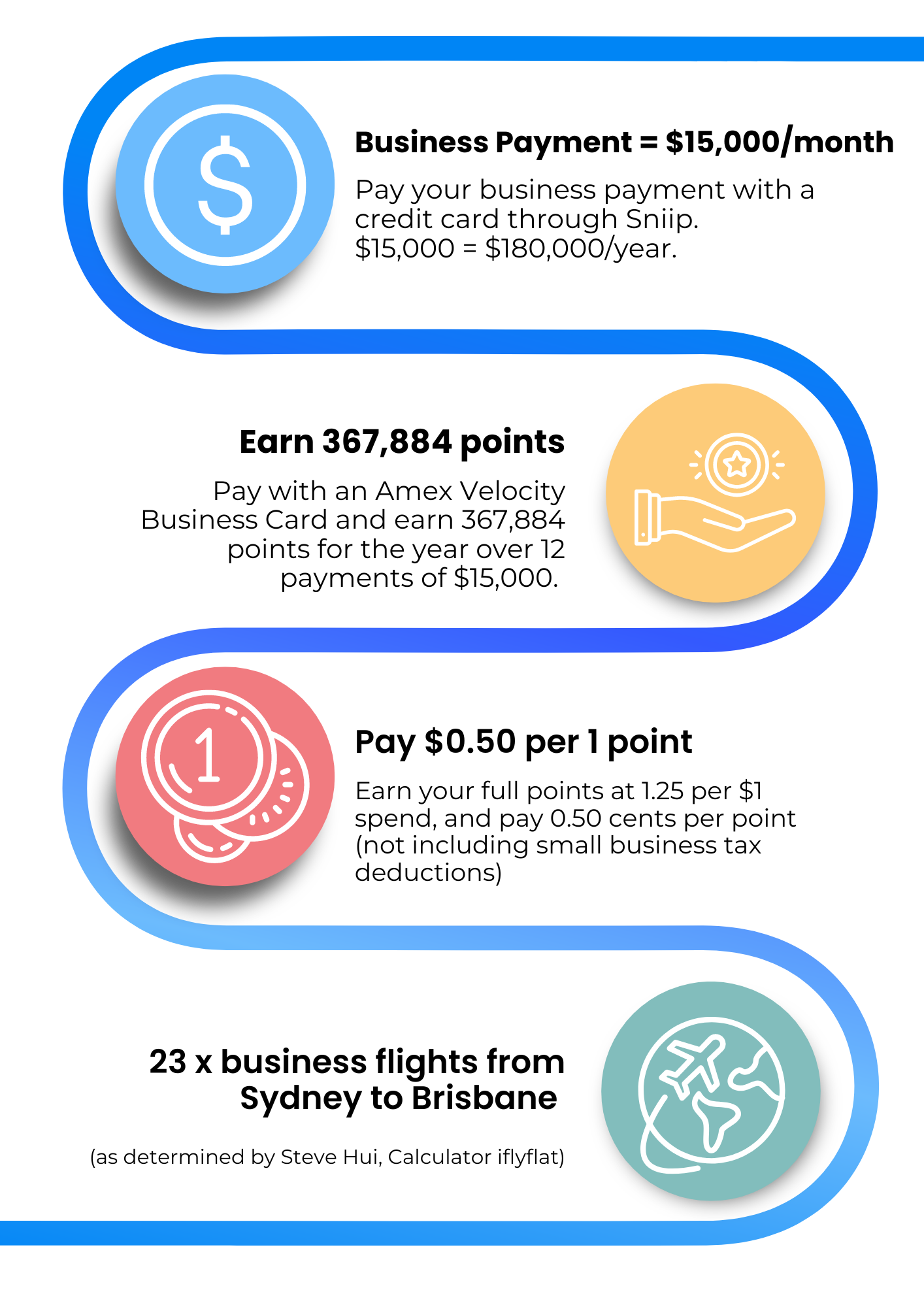 Looking for personal payments?
Book a demo with Support Squad and get your questions answered today!
Download the Sniip app, your go-to for all your business bill payments, right from your phone. It's the simplest way to make payments, manage your bills (and earn full points).