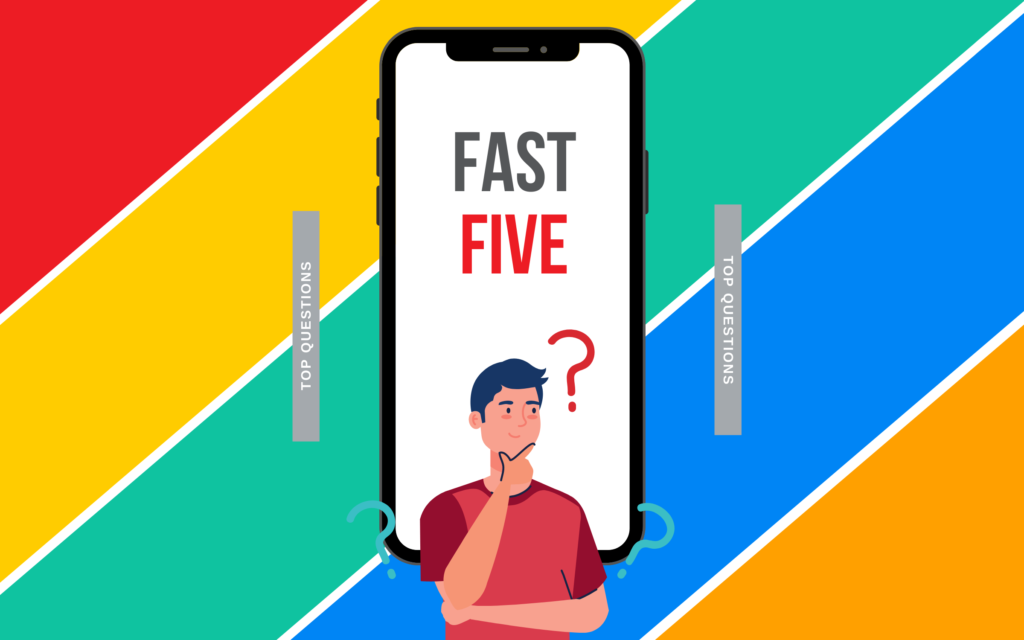 You know the old adage, there's no such thing as a silly question. We're big believers of that at Sniip! And the reality is, if you're thinking it, it's likely someone else is too. Plus, we really just love hearing from you too.
With that in mind, we thought we'd share the top five questions asked by our Sniip Superstars to our customer service teams this week. 
1. When is my bill paid? 
We pay your bill as soon as we receive your funds. Generally speaking, we receive your funds the next business day.  
For example, if you pay your bill via Sniip on a Tuesday, we'll receive your funds on Wednesday and your bill will be paid on the same day. 
If you use a Visa or Mastercard and pay by midnight AEDT, we'll receive your funds the next business day. Your bill payment is made the same day that we receive the funds via BPAY.
Please note: If you pay on a Friday, we won't receive the funds until Monday. That's why it's important to add your due dates to the app and we'll automatically schedule when your bill is paid, so that you meet your due date.
2. Do you pay my bill in full four instalment plans and then I pay Sniip back?  
Great question! With Sniip instalments, we pay your bill off in instalments to the biller as we receive the money from you. We don't hold any funds in the Sniip app, nor do we provide credit.    
Most billers are okay with receiving your bill in instalments as long as they've received all the funds by the due date. We calculate this for you as part of your instalment plan. 
Sniip instalment plans are not currently a buy now, pay later offering (but watch this space). 
You can find out more about setting up an instalment plan, here.
3. Your app was recommended by Amex with a rate of 1.5%. What's the benefit of using Sniip for Amex transactions?  
Firstly, hey there! Welcome to Sniip. 
We recently reduced our processing fee from 2.2% to 1.5%. This was made possible through our direct partnership agreement with American Express Australia (Amex). 
The advantage of using Sniip is that you can pay your bill with Amex where it may currently not be an available payment method (many councils and Government agencies). Plus, you'll earn full points on your card. 
As you'd know, paying through your bank or direct to billers (Government agencies or utility providers) generally means either reduced or no rewards points at all on these types of transactions. 
Paying with Sniip means that you always earn full points. 
Put simply, almost all bills that contain a BPAY Biller Code (there's over 60,000 BPAY Billers in Australia), can be paid with your credit card using Sniip, earning you full points. 
4. Is there any other way to pay a bill than scanning the BPAY Biller Code and Reference Number.
Absolutely! Firstly, you can enter the BPAY Biller Code and Reference numbers manually. 
Alternatively, you can 'share' or import the bill attachment to the Sniip app from your email. 
Or, our favourite option: If you have a Gmail or Microsoft account, you can sign up for auto bill import and have your bills automatically sent to the Sniip app for payment. 
Link to article
5. What are your processing fees? 
The processing fee for Amex, Visa and Mastercard is 1.5%. International cards attract a 3% processing fee. 
Plus, there's a free option. You can use a debit card for free in the Sniip app. 
That covers all the processing fees in the Sniip app. 
Any other fees noted are from your biller. When you scan the BPAY Biller Code on your bill, all the rates are the same. 
If you're scanning a Sniip QR code, the surcharges are defined by the billers and should be the same as paying through their website. 
These processing fees include GST which you can claim back at tax time as a GST registered business.