Pay your
bills
rates
water
tax
rego
with a credit card
Sniip is a mobile payment platform that allows you to pay any bill with any card. Earn full points or rewards, regardless of your card issuer or bank. 
When you sign up to Sniip, if you have Apple Pay/Google Pay, it's automatically connected and you're ready to pay your bills with the tap of a button.  
Enter your mobile number and we'll text you a link to download the app.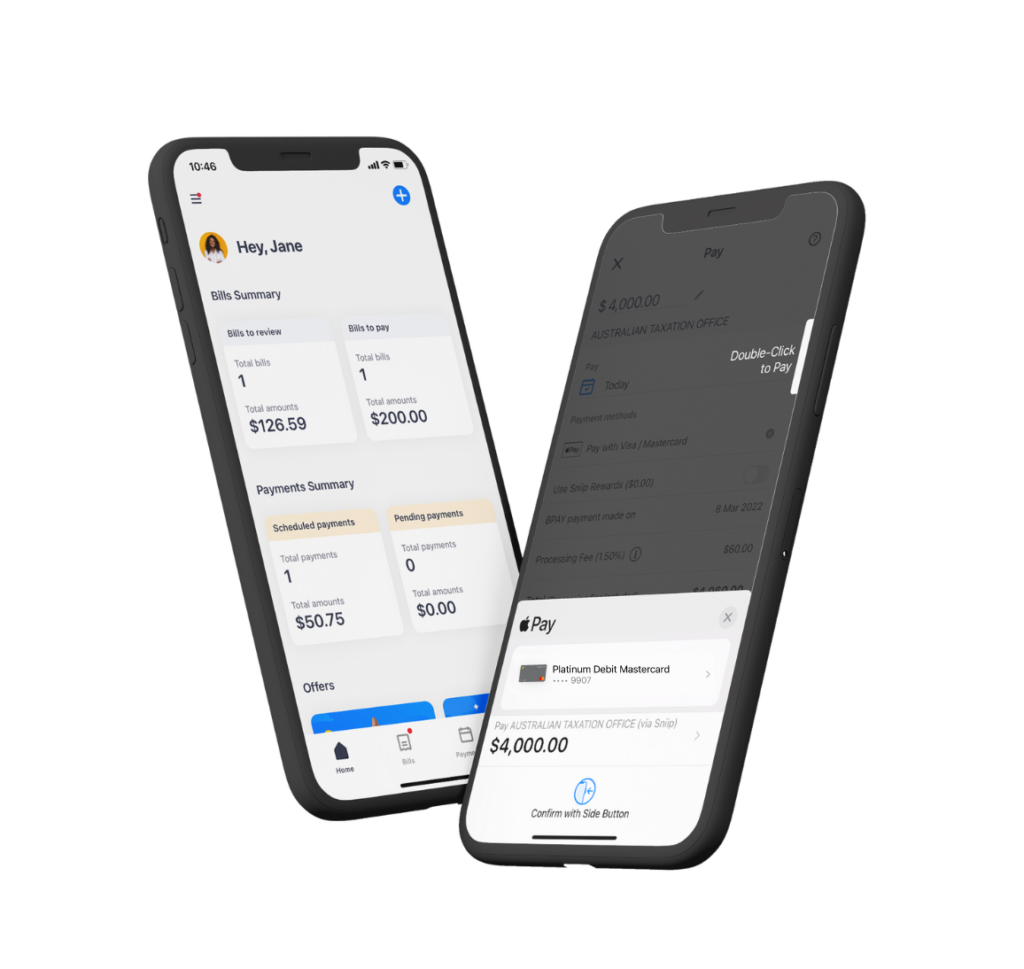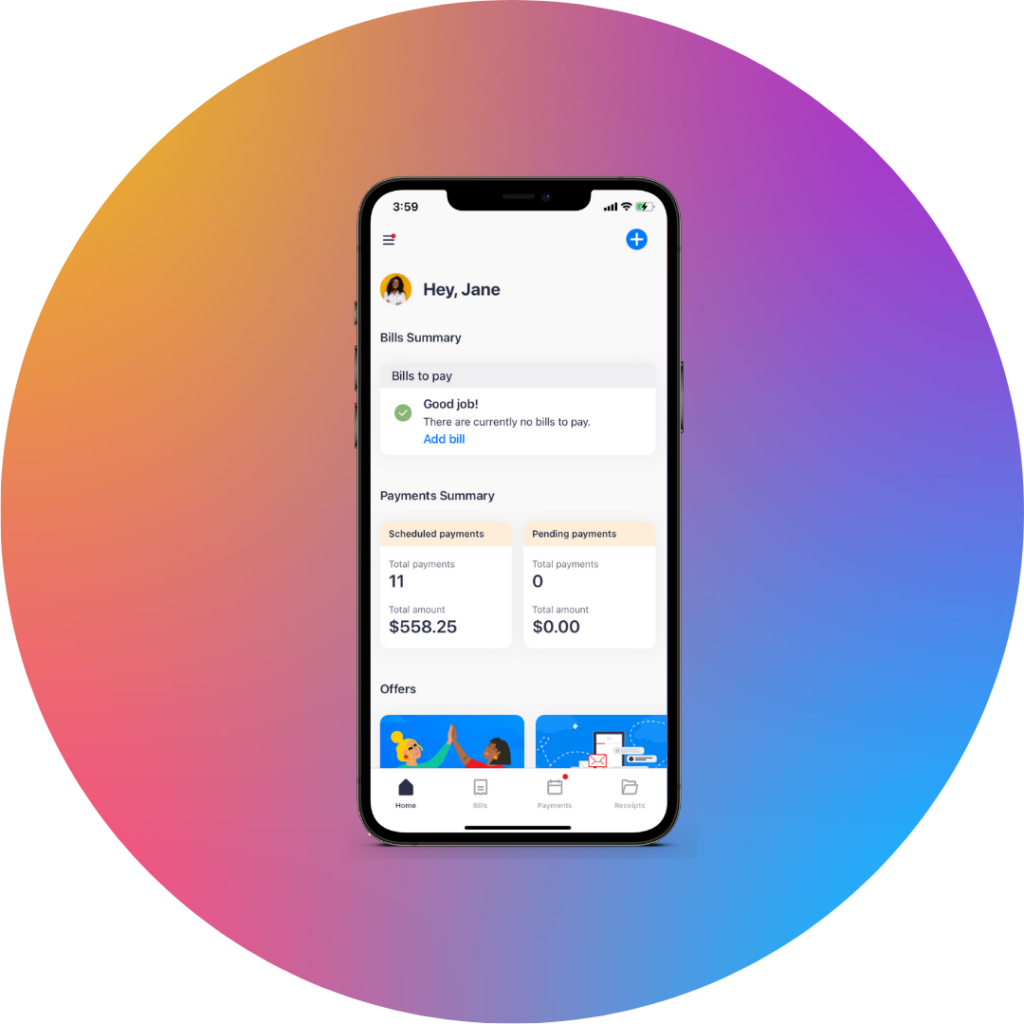 Join over 100,000 Australians using Sniip to take control of their bill payments. Pay any bill with any card earn full points. 
The benefit of using the Sniip app is you can manage and pay your bills, plus earn full points – even if your biller doesn't accept credit cards directly. 
Scan your BPAY bills in seconds
Scan the BPAY Biller Code with the Sniip scanner. The scanner will read the code and reference number on your bill. No more manual entering bill details!
There are lots of ways to import your bills into Sniip! Pay any bill with any card earn full points.
How it works
Sign up, scan or import your first bill and make your payment. It's that simple.
Details
Earn full credit card points
Take back control of your bill payments, using the payment method you want to pay your biller, even if they don't accept it directly. Plus, earn full points (even on government bills).
Details
I love Sniip. So easy to use. Quick and easy to use with Apple Pay.
Can get full Amex points by using Sniip
There are so many things I liked about paying via Sniip. Gone of the days of having to enter in your card number followed by a hash key! Then wait while the computerised operator reads you back your number to confirm. I was able to pay my BCC rates notice within 5 seconds without the worry of making sure I entered the write amount/ reference number and card number! It was all done for me. I also like to set and forget when it comes to organising my life. The app enables you to set a date for it to pay the bill so that you never miss a payment which results in late payment fees.
Great app to earn extra frequent Flyer points on the credit card
I really enjoy the seamless payment process and how it reduces my time sorting my bills.
As a first time user to the Sniip platform, I found the process incredibly easy and very well explained. I was assured by the ease of use as well as the reminders and notifications that payments were being managed with care, precision and in a timely manner. My ATO payment was fairly substantial in size and all went smoothly. The benefit of reduced surcharges (compared with a direct ATO payment) was an added bonus, combined with those all-important frequent flyer points.